Affiliate marketing is big business and when you add in gambling affiliate programs then you get big affiliates. Casino, poker, sportsbetting, bingo and lottery affiliates know that gambling produces some of the highest commissions around compared to any other online industry. Many webmasters have said that the online gambling industry is too competitive with the opportunity long passed. The truth is the online gaming business is still expanding with many more untapped markets. One niche market that has appeared is affiliate coaching and that is what this site aims to do which is help brand new webmasters get started in this industry with their own affiliate website. Likewise any webmaster from other industries are welcomed to get involved in this lucrative market. The online gambling industry is expanding in all areas and this industry is in need of more people to fill in the gaps. This is your opportunity now so don't let this slip by.
Supporters of Affiliate Coaching
With the help of our supporters of some of the top affiliate sites in the industry, we are able to continue to offer our affiliate coaching service.
Affiliate Coaching Explained – How it works
An affiliate coach will help prevent you from reinventing the wheel and accelerate your website to it's full potential. To get 1 on 1 help from an affiliate coach what is required is that you find an affiliate coach that best suits your style and markets and become a sub-affiliate of their affiliate programs. This means that your webmaster coach will earn a few percent of what you earn but keep in mind their earnings have no effect on your earnings at all. Rather if you signup to the program without using their sub affiliate link then the affiliate program simply saves money. By becoming a sub-affiliate you give your coach a direct incentive to help you and this helps to feed the reciprocal business relationship. With your own webmaster coach everyone wins.
John Wright Affiliate Coach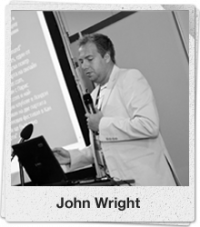 John has been coaching affiliates for over 4 years and worked with many other top casino affiliates. He also works as an online gambling consultant and writes for the iGamingBusiness and iGB Affiliate magazines. John's strengths are with online casinos but does have experience in online poker and sportsbetting. His other strengths are in SEO, conversion and content creation. In 2013 he has expanded his skills to include video SEO and social media marketing and how to properly integrate these into website designs. He has already coached a few successful affiliates who have gone from barely earning income to 4 to 6 figures per month. Email [email protected] to get webmaster coaching help. You can also follow him on @alwayslookright
Affiliate Guard Dog Mentor Program
Gaffg is proud to announce a partnership with Affiliate Guard Dog to participate in their forums for the Mentor Program. What is great about the AGD forums is that there are many experienced gaming webmasters there whom are helpful to new webmasters in getting off the ground. The team at Gaffg will be participating in the forums whether people simply want to post questions to get help in a public forum or they can contact anyone from the forums to request direct help. You can register for the forums and post your request for help to get started or to ask any questions related to becoming a webmaster. http://www.affiliateguarddog.com/community/forums/agd-mentor-program.164/

Affiliate Bible Dealer Dan- Affiliate Coach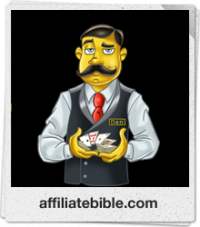 AffiliateBible.com has been coaching affiliates for years and turning his members into successful affiliates. Also known as Dealer Dan, he has first built up a network of gambling affiliate websites first before offering his services to help and coach other affiliates to relay his success and experience. If you want to learn more about Dealer Dan read the Affiliate Bible Interview or visit his websites. Dealer Dan's strengths are with sportsbetting and poker but does cover casinos as well. Follow Dealer Dan on Twitter: http://twitter.com/DealerDan
Dealer Dan's network of affiliate websites
AffiliateBible.com CasinoAnswers.com
Recent Articles featuring Affiliate Bible
AffiliateBible.com discusses poker, ethics and affiliate tips Email [email protected] to get webmaster coaching help.