LottoPark Partners - Review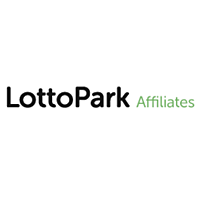 LottoPark Partnerss - Review
| Rev Share | CPA | Sub Aff |
| --- | --- | --- |
| Up To 50% | N/A | N/A |
Commisions
| Rev Share | CPA | Sub Aff |
| --- | --- | --- |
| Up To 50% | N/A | N/A |
LottoPark Partners is the official affiliate program for LottoPark.
Summary
LottoPark Partners is the official affiliate program for LottoPark. This affiliate program offers tailored commission plans up to 50% on revenue shares every month. Additionally, webmasters are free to request alternative plans that may help them more and that go accordingly to their promotional campaigns and strategies.
Another positive trait about LottoPark Affiliates is the customer service it provides since there are a lot of account managers working on a daily basis with the purpose of making your experience as an affiliate a lot easier and more pleasurable. Affiliate support is available in multiple platforms as well, so webmasters worldwide can receive assistance in different languages at any time.
The brand that LottoPark Affiliates promotes is a gambling site that specializes in offering tickets to the best lottery draws across the whole globe in which any player can earn incredible prizes by purchasing tickets on any of the draws open on a daily basis. Moreover, all of the tickets are secured and certified which means players are never subjects of fraudulent acts when purchasing any of them.
Overall, it is a trustworthy gambling site that could help the visitors of your site generate extra income easily and quickly.
Commissions
LottoPark Affiliates standard commission structure is based on the net gaming revenue of your referrals. This affiliate program offers you the opportunity to earn up to 50% on revenue shares every single month. There is no negative carryover on this affiliate program, meaning that every new month is a brand new start for all the registered and accepted affiliates. The affiliate program may increase the rate of revenue shares you receive in case you take a high volume of players to the brand on a regular basis.
CPA
LottoPark Affiliates does not offer any specific information about the possibility of requesting a CPA or Hybrid deal on its website or terms and conditions. However, you can get in contact with an account manager and request further information about this matter. It is possible that he offers you a personalized deal that may help you promote the brand in the most comfortable way possible.
Sub Affiliates
LottoPark Affiliates does not provide any information about a sub affiliation deal. You may go ahead and reach out to an account manager to receive further information about the possibility of having a sub-affiliate commission active on your account.
Target Markets
LottoPark focuses on the players in the European countries where online gambling is legal and completely authorized.
Languages
LottoPark Affiliates and LottoPark can be displayed in more than 15 different languages, some of those languages are: German, Dutch, Portuguese, Czech, Tagalog, Turkish, Croatian, Spanish, Serbian and Polish.
croatian
czech
dutch
german
polish
portuguese
serbian
turkish
Excluded Countries
LottoPark does not accept any player that resides in countries where online gambling is illegal. It is the player's sole responsibility to identify whether his country of residence permits the use of gambling sites or not.
Payment Methods
The webmasters registered on LottoPark Affiliates are able to receive their commissions via: Bank Wire Transfer or Bitcoin. In case the webmaster desires to withdraw his earnings using a different banking platform, he has to notify an account manager and wait for a confirmation. The minimum required amount to cashout set by this affiliate program is €50. All of the withdrawals are processed during the first 2 weeks of every month without exceptions.
Available Game Types
LottoPark is a gambling site dedicated to offering tickets to the most popular, secure and lucrative lottery draws that exist around the world. Gamblers can purchase as many tickets as they want at a reasonable price that may not represent too much of a risk to them. There are plenty of lottery draws available on a daily basis on LottoPark. Some of them offer jackpots that go up to $10,000,000 or even higher. This site may seem more than compelling for the visitors of your site without doubts.
Contacts
Contact form on website.
LottoPark Partners Tools and Banners
LottoPark Affiliates has advanced technology marketing material available to the affiliates, so that they are able to take new players to its brand without much hassle.
Once your application is accepted, you will have access to links, banners in different sizes, landing pages, social-share content, SMS marketing, email campaign templates and more.
In order to get your application accepted, you must not show any racist, violent, discriminatory or sexual content on your site and remember to keep your traffic away from the excluded countries as well. Follow these instructions and you will have no problems joining and earning commission with LottoPark Affiliates.
LottoPark Partners Information
LottoPark Affiliates is an affiliate program worth trying out for any webmaster without doubts. It offers high rates on the standard commission structure and you have the possibility of requesting alternative deals as well. This affiliate program also offers assistance to all webmasters in multiple languages so you can clarify your doubts without issues at all times.
Moreover, the brand you would be promoting will not make your job any more difficult. It offers secure tickets to the most popular lottery draws available up to this day. Overall, it could be said that monetizing the traffic of your site may be an easy task after joining LottoPark Affiliates.
Similar Affiliate Programs
Webmasters promoting brands from LottoPark Partners
No information, as yet, about LottoPark Partners for current webmasters·
Recent Short News Featuring LottoPark Partners
No recent short news, as yet, about LottoPark Partners·
Leave a comment