Thunder Partners - Review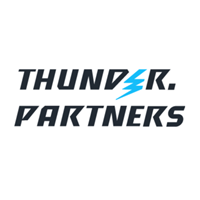 Thunder Partnerss - Review
| Rev Share | CPA | Sub Aff |
| --- | --- | --- |
| 25% - 50% | Yes | 5% |
Commisions
| Rev Share | CPA | Sub Aff |
| --- | --- | --- |
| 25% - 50% | Yes | 5% |
Thunder Partners is the affiliate program for Thunderpick Casino offering revenue share commission up to 50%
Summary
Thunder Partners is the official affiliate program for Thunderpick Casino.
This is an affiliate program that offers webmasters commissions that go up to 50% on revenue shares plus the chance of choosing to have alternative deals that could help them generate extra income more easily and comfortably. In addition to that, Thunder Partners has a high number of professional managers that are available at every moment to assist you and help you to make the best of the affiliate program every month.
When it comes to the brand that this affiliate program promotes, Thunderpick Casino, it is an online casino where the players can have lots of fun playing different types of games on a daily basis.
On top of that, Thunderpick Casino works with numerous banking platforms that process transactions quickly and safely at every moment, turning it into an appealing brand that the visitors of your site may be interested in without any doubts.
Commissions
Thunder Partners has a standard commission structure based on the number of first-time depositors that you bring to the brand every month. Additionally, Thunder Partners does not have a negative carryover policy active, meaning that in case you finish a month with a negative balance, it will not move on to the following one. That is great news for all webmasters since it gives them the chance to start over and work harder to prevent the negative balances from happening again.
The complete standard commission structure offered by Thunder Partners goes as below:
From 0 to 4 first-time depositors – 25% on revenue shares
From 5 to 15 first-time depositors – 30% on revenue shares
From 16 to 40 first-time depositors – 35% on revenue shares
From 41 to 80 first-time depositors– 40% on revenue shares
From 81 or more first-time depositors– 50% on revenue shares
CPA
Thunder Partners offers CPA deals to all webmasters that wish to have one, the terms and conditions will have to be discussed between the affiliate and an account manager. It is a great deal to have for those webmasters that do not seem to feel comfortable following the terms of the standard commission structure.
The webmasters can also request to have a hybrid commission plan that combines the standard commission structure and a CPA deal, allowing the affiliates to enjoy the best of both worlds and get the most out of Thunder Partners every single month.
Sub-affiliates
Thunder Partners offers a sub-affiliates deal to the webmasters as well. The webmasters that promote the affiliate program are called "Master Affiliates. In order to become a Master Affiliate, the webmaster must submit a request and get approval from the program, a referral link is then provided to the Master Affiliate, after that he can start spreading the word about the offers available on Thunder Partners.
You will earn 5% on sub-affiliate commissions by each affiliate that you successfully refer to the affiliate program.
Target Markets
Thunderpick Casino focuses on the players residing in European countries where online gambling is considered legal and authorized.
Languages
english
french
german
mandarin
portuguese
russian
spanish
Excluded Countries
The excluded countries are: United States of America, United Kingdom, Belize, France and its overseas territories, the Netherlands, Poland, and any other territory where online gambling is considered illegal.
Belize
France
Netherlands
Poland
United Kingdom
USA
Payment Methods
Thunder Partners processes all of the payments via Bitcoin, Ethereum, Litecoin, Tether and other cryptocurrencies. The payments are sent by the 10th day of each month and you will have to reach a minimum amount of €100 to get paid.
Available Game Types
Thunderpick Casino offers players the opportunity to bet on esports and casino games such as slot games and live casino games. There are plenty of eSports to bet on as well like CSGO, Dota 2 and LoL, so your referrals can have lots of fun while earning extra money. Moreover, all of the betting options available to your referrals are mobile-supported, meaning that they are able to bet from their smartphones or tablets without any problems.
Software
Quickspin
Blueprint Gaming
Elk Studios
Big Time Gaming
Pragmatic Play
Contacts
Thunder Partners Tools and Banners
Thunder Partners has top notch marketing tools available to webmasters that make the decision to join the affiliate program. Once you have submitted an application to Thunder Partners and it gets accepted by the staff, you can use some of the following tools: Banners, Referral Links, Social-media content, Email marketing and many others.
Moreover, it is important to follow the rules and conditions imposed by the affiliate program at all times. Otherwise, your account could be closed permanently. One of the main conditions stated by Thunder Partners is the fact that you cannot show any racist, discriminating or violent content on your site. In addition to that, spamming is also prohibited.
Thunder Partners Information
Thunder Partners is a certified and advanced affiliate program that could help many webmasters make money out of their traffic. This affiliate program is free of charge and the various commission plans available make it an attractive opportunity that many webmasters would like to take.
You can earn monthly commissions following a standard commission plan or request a personalized commission structure that goes according to your marketing campaigns and allows you to promote the brand more comfortably.
Also don't forget that there are sub-affiliate commissions which are always a great plus in any affiliate program.
Similar Affiliate Programs
Webmasters promoting brands from Thunder Partners
No information, as yet, about Thunder Partners for current webmasters·
Recent Short News Featuring Thunder Partners
No recent short news, as yet, about Thunder Partners·
Thunder Partners and Thunderpick Casino are owned and operated by Paloma Media B.V and they are licensed and regulated by the government of Curacao.
Licenced & Regulated Jurisdictions
Leave a comment