Affiliate Manager Interview with Leo Affiliates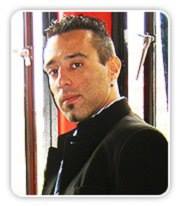 We interview Constantine from
Leo Affiliates
and he shares his experience getting into the online gaming industry and what recent improvements to the LeoJackpot casino and why affiliates should be interested.
1. What is your role at Leo Affiliates?
LeoAffiliates is the official affiliate program for LeoJackpot Casino. My role within LeoAffiliates is that of "head of affiliates". As the head of affiliates my role consists of:
Identifying and recruiting new affiliates
Maintaining stimulating relationships with the current affiliates
Maintaining and developing on-going communication
Keeping affiliates up to date with everything relevant to LeoJackpot
Continually motivating affiliates to perform better
Monitoring, reporting and analysing affiliate performance
Optimising and maximising campaign efficiency and effectiveness
2. How did you get involved in the online gaming industry?
Upon graduating from University, I decided to look for a summer job, and while not having any previous industry experience I ended up joining Grosvenor Casinos of Rank Group. I successfully obtained a croupier license and ran the roulette, blackjack and poker tables for the next two years. I believe the knowledge I acquired from my time as a croupier was valuable for my later progression to the online gaming industry. I came to understand the expectations and needs of players, the way to interact with them and how to create a pleasant experience for them. From there I got involved with the online part of the gaming industry and have been ever since.
3. LeoJackpot recently has undertaken a completely new design compared to the previous site. What were some of the reasons for the changes and the goals the marketing team had in mind for making improvements?
LeoJackpot for the past few months is under new management with a complete overhaul of personnel in all departments. With that in mind we started everything from scratch. The main idea and goal was to create an attractive, inviting and friendly environment were players will feel at ease registering, navigating and playing the games on offer. An unmatched gaming experience in other words. We also wanted to emulate the comfort, peace of mind and fun that "social" has to offer which is something you can notice in the design itself.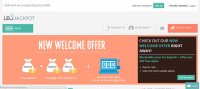 4. Have affiliates noticed a difference in conversions of the new site?
I am happy to say that the answer to that is a definite YES! Besides the new website we also introduced a new welcome bonus offer of a 100% match deposit up to €250 plus 250 free spins on the popular NetEnt slot game "Starburst". These two factors combined together provided us with a spike in conversions which is still continuing strong two months on. Add to the above a mix of four game providers and you will soon realise why our conversions have increased. Affiliates are happy, we are happy, so it's a mutually beneficial partnership.
5. How are players reacting to the new design?
As mentioned above, our conversions have increased dramatically since the launch of our re-designed website. Therefore a logical conclusion is that the reaction of the players is a positive one. It's easy to navigate, its player orientated and they can also enjoy a multitude of games. We have also managed to re-activate about 38% of our inactive players since the launch, which is a substantial amount of players and which comes to show us that the new design has been a successful one.
6. What are some of the upcoming player campaigns that players and affiliates should know about?
Currently we are in the process of developing a number of new player campaigns which should be going "live" within the coming month. They are innovative campaigns, different than the current campaigns and promotions players will find elsewhere and I'm positive they will enjoy and have fun with them. Jackpot Bonanza is one of the upcoming campaigns where players will receive randomly on a daily basis up to €1000 in cash prizes. That is €30.000 in cash prizes every month!
7. What are some of the improvements the marketing team is working on behind the scenes to make the whole casino even better?
We have a few improvement projects underway. The one project I am eagerly anticipating and which will be popular with players and will also help me at the same time to acquire more players is the "seamless wallet" project that is being developed. This will improve the players overall gaming experience and get rid of the hassle of transferring funds from one game wallet to another in order to play a specific game. One deposit will give access to all games. Also this will give us the opportunity to open our welcome bonus offer to all games, push different games and give us a competitive advantage.
8. For those that haven't yet joined Leo Affiliates, why should they join and what can they expect in working with the affiliate program?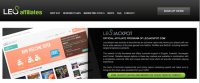 If they haven't joined LeoAffiliates then they should! They will encounter a professional and dedicated team which will go that extra mile to accommodate their affiliate partners and make the partnership into a successful and prosperous one. We also offer a 45% Net Rev to kick start our partnership. Besides that, in my opinion all affiliate programs, more or less, offer the same commission structure and standardized marketing tools to their affiliate partners, from banners, text links and page peels to newsletters, mailers and unique content. For any brand and especially for new brands such as LeoJackpot, the driving force behind any success is the affiliate team and their affiliate partners. The more engaged, dedicated and motivated an affiliate manager is the more successful the brand will become in the long run. Affiliate partners do recognize and appreciate a hard-working affiliate manager which keeps constant and open communication channels, and in return they usually provide further exposure for the brand, creating a buzz around it. Affiliates can rest assured that I or one of my team will always be available to assist in any way possible in order to make every partnership a successful and profitable one.