Intertops Review
Intertops has been online since 1996 making it one of the oldest online bookmakers around.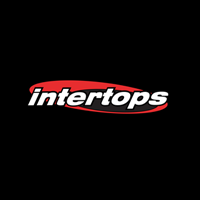 Summary
Affiliate Reviews of Intertops
Pros
Excellent bonuses
A long list of payment methods
Great customer service
A well-established online bookmaker
Cons
The withdrawal fees for some payment methods are unusually high
History
Intertops was founded in 1983 as a land-based bookmaker. This is also one of the oldest online sportsbooks. It was launched in 1996. Nowadays, they have a website where people can place bets on a few hundred daily events. They are offering access to many different sports. It appears that Intertops sportsbook doesn't have any license at the moment. It's worth mentioning that they have a casino website too and this website has a license issued by the government of Antigua and Barbuda. Nonetheless, there are many positive reviews about this online slot game with fair odds and an excellent selection of betting options which makes this website worth checking.
Betting on Sports
There's a reason why the selection of sports and the number of betting options is listed so high in this review. That's probably the first thing you want to know before you join an online betting site. The good thing is that Intertops has many sporting events and many different betting options to offer. Similar to other betting sites focused mostly on European players, this one has many soccer events in its offer. Of course, there are some other popular sports like basketball, tennis and ice hockey included.
We should also mention that Intertops comes with events from major and less popular leagues in many team sports. For instance, there are betting options on matches in the English Premier League and Italian Serie A, but there are also matches from the Argentinean Primera B National of even English League 2 matches. Of course, some less popular and even exotic sports are found in their offer too.
To make things clearer, we have created a list where you can find all the sports that are available on Intertops. In the Top Sports section, you will find:
Soccer
Tennis
Basketball
Ice Hockey
Golf
On the other hand, in the More Sports section you will find:
American Football
Aussie Rules
Baseball
Boxing/UFC
Cricket
Handball
Motor Sports
Rugby
Snooker
In addition to these sports, Intertops is also providing a chance to place wagers on specific events like political elections, stock market changes, e-Sports and non-sporting events like the lottery or even trivial events like predicting whether it will snow on Christmas day or not.
When it comes to the betting options, you should know that you can place wagers on many different things including puck line, run line, spread, side, straight up, totals over and under, half time totals or first half line, half time side or spread winner first half etc.
Intertops is giving players a chance to make potentially profitable combos and sub-parlays. They have round robin tables that include combos with three, four and even eight picks. This is where the experience that this online bookmaker has comes into play.
Welcome Bonus for New Players
It is up to the player to select the Welcome Bonus they want to use as new players. It appears that Intertops has created interesting options. Basically, you can use a higher welcome bonus, but the wagering requirements are more difficult for these bonuses. There are four Welcome Bonuses and the highest is worth 200% of up to $50 with an 8x wagering requirement. There's a 100% for up to $100 bonus with 6x requirement and 50% up to $200 with a 4x requirement. US and Canadian players who will use Bitcoin, Litecoin or Bitcoin Cash can use a special BTC Welcome Bonus worth 100% up to $1000 that has to be rolled over eight times.
In addition, Intertops Sportsbook is offering a $20 Welcome Bonus to all players that will place their first wager of $20. In order to get these $20, you have to wager this amount in the first 30 days. In addition, you must roll over this amount 16 times before you will get a chance to withdraw it. You can use only one Welcome Bonus.
Where to play
Intertops is available on almost any device that has access to the Internet and allows users to use browsers. This online bookmaker has a website with a responsive design which means that you can place bets from your mobile device and your desktop or laptop computer. Keep in mind that there is no special native mobile app. However, your betting experience will remain the same regardless of the device you are using.
Licensing
Intertops doesn't have any license at the moment.
Ownership
Intertops sportsbook as well as Intertops casino is owned and operated by Thinkquick Ltd. This company is registered in St. Kitts and Nevis on the following address – 3997 Armory Building, Basseterre, St. Kitts.
Frequently Asked Questions
Question: Does Intertops take US players?

Yes. As a matter of fact, Intertops is one of the most popular online sportsbooks in the United States.
Question: Do Intertops take Bitcoin or any other cryptocurrency for payments?
Yes. Intertops accepts Bitcoin. It also accepts two other cryptocurrencies at the moment – Bitcoin Cash and Litecoin. However, this payment method is available only to US and Canadian players.
Question: Does Intertops offer online poker or bingo?
Yes and no. Intertops has a specially designed online poker website with different bonuses and promotions. It also organizes tournaments from time to time. On the other hand, there is no special bingo website or bingo offer provided by Intertops.
Question: Is there a VIP & loyalty rewards program for frequent players?
intertops doesn't have any special loyalty reward program or a VIP section.
Question: Is there a signup bonus?
Yes. Intertops has a few different Welcome Bonus offers available to new bettors. Four of them are available to all players and one of them is exclusive and only US and Canadian players can use it. The good thing is that all these bonuses come with relatively easy wagering requirements.
Question: Are there any other bonuses available on Intertops?
Yes. Intertops is providing other bonuses too. For example, they have temporary bonus offers like the 4 x $100 NFL free bets which are available at the moment. You can place bets on the 2018 NFL Regular Season and get these free bets. There's also a $50 free bet for those who will place a parlay bet. In addition, there is a $1000 bonus for the player that will get the highest profit from one parlay bet.
Question: Does Intertops has an Android or iOS app for betting?
No. At the moment, Intertops doesn't have a native, standalone mobile application for iOS or Android users. However, their website has a user-friendly design which means that you can view the pages and place bets easily through your browser on your smartphone or tablet.
Question: Can I use Intertops bonuses at the casino?
No. Intertops doesn't offer transfers of bonuses. It's possible to transfer your regular funds between the pages.
Question: What resources does Intertops offer to help problem gamblers and for self-exclusion?
Intertops is a socially responsible company that provides support to people who have problems with betting and gambling. Through their special system, players can customize their betting experience on this website.
Question: Does Intertops have a refer a friend program?
Yes. Intertops has a refer a friend program which helps players earn real money. If you refer your friends to this website you will earn a commission. You can get a commission on all their gaming products. You can win up to 35% commission on your referrals.
Question: How long does it take to receive a withdrawal from Intertops?
As previously mentioned, Intertops is offering a wide array of withdrawal options, Depending on the options you've selected, you can expect different processing times and limits. For example, it takes up to 48 hours to withdraw Bitcoin from Intertops. On the other hand, you will have to wait between 10 and 15 business days for bank wire transfer. Skrill is a relatively fast option because it won't take more than 48 hours to get your money in this way. EU SEPA bank transfers are processed after two days.
Question: What are the odds formats available at Intertops?
Players can use three different odds formats – American, decimal odds, and fractional odds.
Question: Does Intertops provide help to bettors that want to make better-informed decisions?
Yes. Intertops will respond to every request by compulsive bettors. First of all, they are letting every player set a spending limit. These limits can be placed daily, weekly or monthly. You can limit the number of transactions per day too. In addition, every player can opt out of wagering products. Finally, they have a self-exclusion plan that works great for those who want to restrict their betting activity or even cease this activity completely. All in all, this is a very detailed and effective system that can help all players.
Leave a comment