LottoGo Review
LottoGo is an online lottery and ticket website.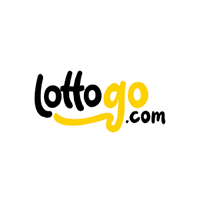 Summary
Pros
A user friendly website
Payouts from the most minimal amounts
Well optimized mobile applications
A variety of games
Cons
Search option not available in the 'Help' section
No US players are allowed
Withdrawals can take some time
History
LottoGo is one of the youngest lottery websites there is. It launched on the 20th of June 2018, as a rebrand of the WLC (World Lottery Club).
Lotteries
LottoGo offers a big variety of games. Among the more popular games, like the US Powerball, less popular games can be found, such as the Irish Lotto. Apart from these, there are also seasonal games that can be played: El Gordo, and the Spanish Christmas Draw. It does not come as a surprise that LottoGo maintained what WLC had to offer, but, they might have used the rebranding to expand their collection of games. Games are categorized by their popularity, by how old they are, and by types. All of them are listed below:


US Powerball
UK Lotto
Eurojackpot
Australian Powerball
6Aus49
Euromillions
SuperEnalotto
OZ Lotto
Australia Saturday Lotto
Swedish Lotto
El Niño
Mega Millions
Irish Lotto
Australia Monday & Wednesday Lotto
Polish Lotto
Finnish Lotto


Apart from the lotteries, LottoGo also offers interactive games, such as table games, scratch cards, etc. Some games had the demo mode available before, but now, for most of the games, the players have to buy at least 1 card, in order to see what the game is like.
Welcome Bonus for new players
LottoGo has a welcome bonus promotion called 'LottoGo voucher code'. How this works, is that the player has to register (make an account) first. The code is required to be typed in during the process of the registration. Minimum deposit of £10 is required. The bonuses can be realized as free spins, free bets, or bonus cash. Players can choose what suits them best, in the 'My Account' section, after they are registered.
Customer Service
LottoGo does provides their players with different types of customer support service. On the contact page, players can fill in the form with their questions, concerns, problems, whatever is the case. They can also use the email provided, in order to contact the customer support. There are no phone numbers given, so that type of support is probably excluded. Should the player need immediate help, a 'live chat' option is available on the 'Help' page. Although the live chat icon is not available on other pages, it is visible on the Help page. Apart from live chat, the Help page offers already answered questions, i.e. FAQ, where the players can browse different categories, and thus probably find the answers that they are searching for.
Where to play
LottoGo offers a user friendly website, with a colourful design, and an interface which is really easy to get on with. Not too complex in details, but rather simplistic. Apart from the website itself, LottoGo offers their players free apps, both for iOS and Android OS. The applications are completely optimized, as is the website itself, so there are really no restrictions for anything that the player opts out for, when it comes to enjoying LottoGo fully.
Licensing
Annexio (Jersey) Limited is licensed by the Jersey Gambling Commission under license number RG0-005-18 and the UK Gambling Commission. Annexio (Jersey) Limited Charter Place, 23-27 Seaton Place, St Helier, JE1 1JY, Jersey.
Annexio Limited is licensed and regulated by the Isle of Man Gambling Supervision Commission under a licence issued under the Online Gambling Regulation Act 2001 on 14th October 2016 and the Irish National Excise Licence Office (Reference number 1012499).
Ownership
LottoGo.com is operated by the Annexio Group of Companies with headquarters at Fort Anne, South Quay, Douglas, Isle of Man, British Isles, IM1 5BU.
Frequently Asked Questions
Question: Does LottoGo take US players?
Even though LottoGo does take a variety of international players, the US players are on the list of the restricted countries.
Question: Is there a VIP & loyalty rewards program for frequent players?
LottoGo offers its players a variety of bonuses. The players with benefits are put into three categories: VIP, Elite, and Premium. All of them enjoy different benefits. The same rule for all of the mentioned is that they need to stake at least £5, in order to have a valid entry for the prize draw. Every time a player stakes stake £5, he gets an additional entry for the prize draw. There are no restrictions to how many entries can be made. The winners take up to 72 to be selected, and a single player can win only once during that period. Should his name be chosen twice in that period, the random pick is starting once again. All of the winners are random. The bonus that the player can get is an equivalent of 20x wagering requirements.
Question: What are the wagering requirements of the signup bonus?
The wagering requirement of the signup bonus is £10.
Question: What resources does LottoGo offer to help problem gamblers and for self-exclusion?
LottoGo is aware that sometimes, irresponsible gaming can easily lead to other problems, and therefore has a responsible behaviour policy. The options for opting out for one of the self-exclusion programs are:
Reality check (the players are given the option to be notified about how much time they have spent on their account. This is regulated by a timer that can be set up to six hours.
Deposit amount limitation - For the duration of either 7 or 30 days, the players can set the maximum of much they can stake, during that period. Once they exceed it, they cannot gamble until the period is over.
Time out - This option gives the players the opportunity to make a break from playing, up to six weeks, and with a minimum of 24 hours. During time out, their account is completely restricted to them.
Self exclusion - Minimum six months, and a maximum of five years, or even permanently not having any access to the account, or any of the services that LottoGo offers. Once the account is permanently shut down, under no circumstances will it be reopened.
Question: Does LottoGo have a refer a friend program?
LottoGo does not offer a refer a friend program, but it does offer an affiliate program for players.
Question: What forms of payment methods are available?
When the player is withdrawing his money, he must use the same method with which he had initially added the funds. The withdrawals can be made through either debit or credit cards (Visa and MasterCard). Among others, NETeller, Skrill, even UK checks are available, as well as by international money order. What is important to mention is that LottoGopher will pay you up, notwithstanding the amount that you have won, be it $10 or $1.000.000.

Question: How long does it take to receive a withdrawal from LottoGo?
What makes LottoGo different from others, is that they do not require the player to go anywhere else to claim prizes and money in person. Instead, everything is located in their account. The withdrawal time may vary, based on the winning amounts. Smaller winnings will be regulated quickly, but larger ones can take up to even 40 days of waiting time. When it comes to scratch cards, some winnings will be paid out immediately, while others, will be paid in monthly installments.
Leave a comment