LottoGopher Review
LottoGopher is an online lottery ticket service. Their site has received many complaints of poor customer service.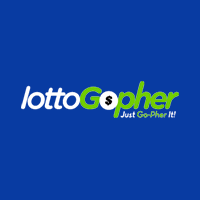 Summary
Pros
Offers a free first ticket.
.Has a refer a friend program.
Website is relatively easy to use.
Has a 'give a gift' option.
Offers a huge yearly subscription discount.
Cons
No mobile applications, neither for Android, nor iOS platforms.
No Signup bonus, other than the first free ticket.
Customer support is completely unreliable.
No US players are allowed.
Withdrawals can take some time.
History
LottoGopher was founded in the year 2016, with a license to do business in California. They are relatively new, but nevertheless, they are aiming to becoming leaders in the lottery industry.
Lotteries
LottoGopher offers lotteries, and lottery games, which will be listed below:
California Lottery
Texas Lottery
Lottery Results
Lottery Jackpots
Mega Millions
POWERBALL
SuperLotto Plus
Welcome Bonus for new players
LottoGopher does not provide any actual info about providing a bonus for new players. However, it is mentioned that a player gets his first single ticket order for free. There are other bonuses, which are not connected with the signup, but rather with a loyalty program, which will be discussed later.
Customer Service
LottoGopher does not provide live chat support, unfortunately, but it does provide 2 contact methods: Via phone number, or via email. The call center is allegedly available 24/7, and the email should not take too long to respond to. There is a completely separated 'help' section of the website, where the players can use the search section, based on the keywords that they are looking for. Apart from that, there is a FAQ section, where the players can potentially find the answers that they are looking for. All in all, LottoGopher cannot be proud of its customer support. Complaints were made, that people were waiting for an answer on the live chat for more than 2 hours, and that the numbers that are present for the calls, are not being answered to. On top of all of that, live chat is nowhere to be found on the website itself, so perhaps it existed once, and has been turned off.
Where to play
LottoGopher offers a user friendly website, with a colourful design, and an interface which is really easy to get on with. Not too complex in details, but rather simplistic. Unfortunately, this is the only way that players can access the game, as LottoGopher does not provide a mobile application, neither for Android, nor iOS.
Licensing
LottoGopher is a messenger service licensed to do business in the state of California and Texas.
Ownership
LottoGopher is backed by a group of successful business executives.
Frequently Asked Questions
Question: Does LottoGopher take US players?
Even though LottoGopher does take a variety of international players, the US players are on the list of the restricted countries.
Question: Is there a VIP & loyalty rewards program for frequent players?
LottoGopher offers its players a variety of bonuses. Well, not really bonuses, more like packages, which every player can acquire, not depending on the time spent as a member of the LottoGopher.
Question: What are those packages?
Depending on the package that you opt out for, the benefits are as follows:
FREE - Bonus for a new player, already discussed. First ticket order is free of charge.
One day pass - For an amount of $3, the player gets unlimited tickets throughout the whole day.
Monthly - For a price of $12, players get the following benefits, during the whole month: Unlimited ticket, tickets subscriptions, and playing in public/private groups (this is a special feature that LottoGopher offers).
Yearly - The most expensive package, costing $99, provides the players with the same benefits mentioned in the monthly package, but, it is important to emphasize that, by acquiring the yearly package, the players save up to 31%!
Question: What are the wagering requirements of the signup bonus?
There are no wagering requirements.
Question: What does 'Give a gift option' do?
Players can surprise their close ones with a simple gift. The player first picks a game that he would like to gift to a friend, along with the amount of credits for it. After that, the person who received the gift, will be notified about it, along with the unique message that you have sent. Shortly after, that person will be able to enjoy that specific game, with the credits that you have provided them with.
Question: What resources does LottoGopher offer to help problem gamblers and for self-exclusion?
LottoGopher is aware that sometimes, irresponsible gaming can easily lead to other problems, and therefore has a responsible behaviour policy. There are policies and guidelines, which serve to help people realise that they have a problem, and they are probably affecting people around themselves, without realising so. Gambling should be fun, and when it stops being fun, it is time to stop. Here are the options that LottoGopher is offering, as a self-exclusion solution:

Opt-Out Service - Through this service, players are required to send their name and email address to the customer support. Then, all of their association with the website, mailing lists, accounts, etc, will be completely terminated, and the player will not be able to use any of the mentioned.

Protecting Minors - LottoGopher is making sure that no undearage person, should under any circumstances, be able to join their gambling games.

Parental Control - Net Nanny™ (freeware) or the Parental Control Bar™ filter are offered to help parents take control over the actions of their underage children.

Should the player, even with these options, decide that he needs professional advice, the LottoGopher offers 2 organizations: California Council on Problem Gambling and National Problem Gambling Helpline.
Question: Does LottoGopher have a refer a friend program?
Yes. LottoGopher offers a refer a friend program, where there is no limit on how much friends you can refer. For every friend that you have brought to the LottoGopher, you will receive credits, which you can exchange for tickets. However, you have to wait for 7 days for the credits to appear in your account.
Question: What forms of payment methods are available?
LottoGopher accepts only debit and credit cards. The list of the accepted cards is: Visa, MasterCard, American Express, and Discover Card. Prepaid cards, cash, checks, and Paypal, are not accepted. The sole purpose of this is making sure that all of the payments are traceable, and cannot me misused.
Question: How long does it take to receive a withdrawal from LottoGopher?
This depends on the amount of money that the player needs to withdraw. If it is within $600, the winnings will be available on the player's account within 24 hours. However, if the winnings exceed $600, then the payment from the regional state lottery office is required, and the payment must be collected by the LottoGopher's representative, on the player's behalf. However, the player can also personally collect the winnings over $600, with a condition that he must wait for at least 5 business days. LottoGopher offers a eCheck payment method, with allows the player to easily withdraw money from ATM, or from a person from a financial institute. eCheck is easy to make, handle, and the payments through eCheck can take up to 36 hours.
Leave a comment