Multilotto Review
Multilotto is part of the Multilotto Affiliates lottery affiliate program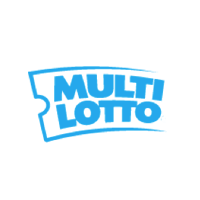 Summary
Pros
Easy to sign in
Large variety of lotteries to play
They don't take commissions for winnings
Very developed user account
Cons
History
Multilloto is an online international betting service for lotteries that offers secure and competitive bets and storage for their players from almost everywhere in the world.
Multilotto began the first version of the platform in 2010, and released the beta version in 2011 and then finally launched the website in 2012.
Multi Pay N.V. runs and manages the website and the brand of Multilloto.com; this company is owned by the Multi Group Limited that operates as a subsidiary of 500.com Limited.
Lotteries
Multi Lotto offers the players one of the biggest list of lotteries from all around the world, you can play a total of 64 different lotteries. Below is a list of the available lotteries:
Mega Millions
Oktoberfest Lottery
Powerball Boost
U.S. Powerball
Euro Jackpot
Super Ena Lotto
Euro Millions
La Primitiva
Viking Lotto
California Super Lotto
Bitcoin Jackpot
Swiss Lotto
Cash4life
Finland Lotto
El Gordo
Canada Lotto
Germany Lotto
New York Lotto
Irish Lotto
Norway Lotto
Bonoloto
Austria Lotto
Mega-Sena
Poland Lotto
Illinois Lotto
UK National Lottery
Belgium Lotto
Florida Lotto
Saturday Lotto
Sweden Lotto
Australia Powerball
Hoosier Lotto
France Lotto
Oz Lotto
New Zealand Powerball
Otoslotto
New Jersey Pick 6
SuperStar
Oregon Megabucks
Megalot
Super Loto
Gosloto 6/45
Gosloto 7/49
Ontario 49
Thunderball
Romania Lotto 6/49
South Africa Lotto
Lotto Max
Quebec 49
Greece Lotto
Hong Kong Mark Six
Double Lotto
Lotto 6
Melate
Turkey Lotto 6/49
Washington Lotto
Colombia Baloto
Greece Joker
Netherlands Lotto
El Gordo Navidad
Powerball Max
Mega Millions Max
Euro Jackpot Max
Mini Lotto
Scratch cards:
Multi Lotto offers the player the option to play with different scratch cards and can win up to €250,000. Bellow if a list of the available scratch cards and their prices:
Platinum: up to €250,000
Gold: up to€100,000
Silver: up to€50,000
Bronze: up to€25,000
Note: this scratches are a mini-game series offered by Multi Lotto that you can play for free or with real money.
Welcome Bonus for new players
Multi Lotto has an especial offer for players that sign up using their app where after making their first deposit (min €10 and €50 max) you can get a 100% cashback deposit bonus. However this bonus campaign will remain until December 21 of 2018 and the deposit bonus will expire after 14 days of activation.
Also they have a 3-day special welcome bonus for new players:
The first day the player will receive a €20 money back guarantee.
The second day the player will receive a 50% deposit bonuses to lotto and casino.
The third day the player will receive €40 money back guarantee and 100% casino bonus.
Note: they have different welcome bonus depending on the country you play from, the previous bonuses were for UK players.
Where to play
Multi Lotto has a no download version of the site where you can register and play on any computer such as Windows, Mac/Apple computers or Linux. They also have their IOS version for iPhones and IPad which is available in the App Store or Android in the Google Play store.
Customer Service
One of the biggest downsides of Multi Lotto is their lack of customer support they only count with few Gmail addresses. Also there is no information regarding their social media and they don't have a live chat. The mail directions are as listed below:
Customer Service: [email protected]
Partner Service: [email protected]
Media Relations: [email protected]
Licensing
Multilotto is a website operated by Multi Pay N.V. Their gaming license and company information is as follows:
This service operates under the License No. 1668/JAZ issued to Curacao eGaming (Cyberluck Curacao N.V.) Authorized and Regulated by the Government of Curacao.
Ownership
Mulitilotto.com is a website and a brand operated by Multi Pay N.V.; this company is owned by the Multi Group Limited that operates as a subsidiary of 500.com Limited.
500.com limited is an online sports lottery service provider in China. The Company acts as an aggregator and processor of lottery purchase orders from its registered user accounts and derive substantially all of its revenues from service fees paid to it by provincial sports lottery administration centers for the purchase orders of sports lottery products that it direct to such centers.
Frequently Asked Questions
Question: Does Multilotto take US players?
No, multilotto does not take players from the U.S. However they do accept players from 135 different countries.
Question: Is there a VIP & loyalty rewards program for frequent players?
There is no VIP or Loyalty rewards program. However they often offer the player some extra bonus like the Lucky Login Wheel and the Lucky Lotto Wheel.
The Lucky Lotto Wheel works once every 24 hours and you get the free spin every day as you log in in the site. The prices are only valid for 24 hours.
In The Lucky Lotto Wheel however, the player can accumulate the spins until the campaign deadline (November 11 2018). The player gets a spin every €18 spent on their lottery games.
Question: What are the wagering requirements of the signup bonus?
To get the 100% cashback bonus the player will need a minimum of €10 and a maximum of €50 deposit.
Question: What resources does Multilotto offer to help problem gamblers and for self-exclusion?
Multilotto does not have much information regarding gambling problems or self-exclusion method on their site, the only material about gamble responsibility are two links to the Gamble Aware (gableaware.co.uk) and the Game Care Organization (gamecare.org.uk) official websites.
Question: Does Multilotto have a refer a friend program?
There seems to be no refer a friend program but there is the affiliate program that users can join to refer other players and friends.
Question: What forms of payment methods are available?
Multilotto accepts as payment methods all major credit cards, they also offer most of the local payment methods as well as eWallets and instant wire transfers. Below is a list of the available payment options:
Visa
Master Card
Diners Club
Paysafe Card
Neteller
Skrill
Bank transfer
Question: How long does it take to receive a withdrawal from Multilotto?
Multilotto offers the user three withdrawal options. Below is a list with the information regarding the method, the minimum amount per withdrawal, the time that takes and the fee:
Neteller: min €10 and can take up to 48hours
Skrill: min €10 and can take up to 48hours
Bank Transfer: min €25 and can take 3-5 business days. There is a 5% or a min €2.00 fee, additional fees may apply depending on the bank.
Note: There is no information regarding withdrawal fees on neither Neteller nor Skrill; however this does not means that no fee applies for this withdrawal methods
Leave a comment