Pinnacle Review
Pinnacle.com launched in 1998 making it one of the oldest and original online sportsbooks around. Pinnacle is best known for not giving out bonuses and offering the best odds for users.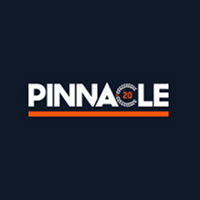 Summary
Affiliate Reviews of Pinnacle
Pros
Excellent limits for all types of bettors
Great odds especially when it comes to American sports and soccer (Asian handicaps)
A good option for arbitrage bettors
Cons
They can improve the design which looks a little bit outdated
Relatively high fees for frequent withdrawals
History
Pinnacle Sports or simply Pinnacle is a sportsbook that started offering online sports betting services back in 1998. This popular online sportsbook has a license issued in Curacao, Netherlands Antilles. This is also the place where the head office of this bookmaker is located. Pinnacle Sports is known for the great competitive odds especially when it comes to American sports like American football and Asian Handicap bets on football/soccer. This sportsbook has a great margin providing substantial betting value to all players. These are just some of the reason why Pinnacle Sports is found on many lists of top online bookmakers.
Betting on sports
As one of the leaders in the online betting industry, it's quite logical that Pinnacle has a wide array of betting options for almost every sport even the less-known sports. Another thing that bettors like about Pinnacle Sports is that they tend to provide odds for matches well in advance compared to other popular bookmakers. As we said before, these odds are more than reasonable for most sports. From soccer, tennis and basketball to baseball, American football and mixed martial arts, this online sportsbook is covering almost every sporting event you can think of.
List of sports to bet on:
Soccer
Tennis
Baseball
Aussie rules
Basketball
Boxing
Chess
Cricket
Cycling
Football
Golf
Handball
Hockey
Mixed Martial Arts
Rugby League
Rugby Union
Volleyball
In addition, there are special bettings options in the fields of golf racing, CrossFit, eSports and entertainment events like Eurosong and political elections.
It' worth mentioning that Pinnacle Sports is offering live in-play bets on different sports including soccer and tennis.
Welcome Bonus for new players
There is no welcome bonus available to new players at Pinnacle Sports at the moment. However, there are a few other bonuses and promotions that may fill this gap.
For instance, there is a bet of the day offer which is available from time to time. This bonus provides improved pricing on a specific sporting event that takes place on the same day.
It's not unusual for Pinnacle Sports to provide a special bonus on popular sporting tournaments and events like world cups.
Where to play
Pinnacle Sports can be used on almost any device that can establish a connection to the Internet. You can use any browser to get access to the website. There's no need to download software in order to place bets. Linux, Apple, and Windows-powered computers won't have any problems connecting to this website. The same goes for iPhone, iOS-based or Android-based devices.
What's great is that Pinnacle has created a special Pinnacle lite application for Android and iOS. You can easily deposit and withdraw money with the help of this app. The app will also send notifications about odd changes and a few other things that may improve your betting experience.
Licensing
The official company name behind Pinnacle Sports is PinnacleSports. This company is part of Ragnarok Corporation N.V. which is located on Pletterijweg 43 Street, in Willemstad, Curacao, Netherlands Antilles. They have a license from Curacao. It's good to know that this online bookmaker has another license this time issued by the Maltese gambling authorities – a Class II Remote Maltese Gaming License.
In addition to the online sportsbook, there is a Pinnacle Casino which was launched back in 2004. Although Pinnacle Sports was available to US players, they have stopped accepting bets from US players back in 2007.
Ownership
Pinnacle Sports is owned by Ragnarok Corporation N.V., a company registered in the Netherlands Antilles. This is the subsidiary of Imperial Holdings Limited. These two companies have successfully kept the basic information about their operations private for many years.
Frequently Asked Questions
Question: Does Pinnacle Sports take US players?

Pinnacle Sports does not take US players. They had US players until 2007 when the special Unlawful Internet Gambling Enforcement Act of 2006 was passed in the United States. This is when they voluntarily left the market. In order to find more about the countries where Pinnacle Sports is available, check their terms and conditions or simply activate the sign-up procedure and check whether your country is available or not.
Question: Does Pinnacle Sports take Bitcoin or any other cryptocurrency for payments?
Pinnacle Sports accepts over 20 fiat currencies, but it also accepts Bitcoin. Making deposits in Bitcoin is free and withdrawals come with a fixed fee. It usually takes less than a day to withdraw Bitcoin earnings from Pinnacle Sports and less than an hour to deposit the funds. At this moment, Pinnacle Sports is not accepting other cryptocurrencies.
Question: Does Pinnacle offer online poker or bingo?
No. At the moment, Pinnacle works only as an online bookmaker and online casino.
Question: Is there a VIP & loyalty rewards program for frequent players?
There is no VIP program available to Pinnacle users. The only loyalty reward that you can expect to find here is related to Pinnacle Casino. Namely, loyal Pinnacle Casino players will get 0.3% cashback on each wager. There are no wagering requirements related to this bonus.
Question: Is there a signup bonus?
Unlike many other popular online sportsbooks, Pinnacle doesn't come with any signup bonuses. According to some sources, the reason why they are missing a bonus offer like this is the high odds found on most matches and competitions.
Question: Does Pinnacle Sports have an Android or iOS app for betting?
Yes. As one of the most popular online bookmakers that are always following the latest trends, Pinnacle has developed an Android and iOS app for betting. This application is providing almost all the features you can find on the original website. In addition, there are many special notifications provided by the app that can help you get the most from your betting activity. The good thing is that this application doesn't take up much space and doesn't interfere with the proper work of the mobile device.
Question: Can I play the Pinnacle bonus at the casino?
The sportsbook and casino have different bonuses and as we said before, Pinnacle doesn't offer a signup bonus so there's nothing really to transfer between these two separate pages.
Question: What resources does Pinnacle Sports offer to help problem gamblers and for self-exclusion?
Pinnacle Sports has developed a nice system that helps problem gamblers and those who want to take more control of their impulsive gambling activities. First of all, it is possible to place a limit on the amount you are willing to put at risk for a specific period of time or even for a rolling time period. For example, you can choose a specific sum that you can risk to lose over a period of one week.
In case you activate this mode, you will limit the number of betting options and you will have to bet only on outright winners and you won't be able to use the special offers. You can remove this limit at any time, but you have to wait for seven days for this change to take place.
Every player can close their account after sending an email to the bookmaker and explain the reasons why they want to terminate their account.
Question: Does Pinnacle Sports have a refer a friend program?
There is no refer a friend program available at Pinnacle Sports at the moment. However, it is possible to become an affiliate by joining their special Pinnacle Affiliates program which promises great returns.
Question: How long does it take to receive a withdrawal from Pinnacle Sports?
The answer to this question is closely related to the payment method you've selected. Generally speaking, Pinnacle Sports has relatively short withdrawal processing periods. For instance, bank wire takes up to 5 business days. Skrill transactions, on the other hand, are managed in a few minutes. In most cases, credit and debit card withdrawals are processed within minutes. However, there are situations when it takes up to 5 business days to get your funds on the card.
Question: What are the odds formats available at Pinnacle Sports?
There are two available odds formats – decimal odds and American odds.
Question: Does Pinnacle Sports provide help to bettors that want to make better-informed decisions?
Yes. Pinnacle Sports has a specially designed "Betting resources" section where players can find very useful information. For instance, this is the place where you can find general articles about betting – tactics, strategies and more. This section also provides detailed previews of upcoming sporting events. On top of that, Pinnacle Sports keeps an archive of the previous results and performance of athletes and teams in order to help players make better decisions.
Leave a comment