Best Android Apps for Webmasters 2011

This article aims to compile some of the best and most useful Android Apps-applications for webmasters and affiliates that are more focused towards business and getting things done.
If you have an Android phone or tablet then have a look at the Apps and download from the google Market.
Here is our attempt to list the best webmaster apps for Android phones and tablets.
These apps are must haves for anyone in online marketing, the affiliate business or just a webmaster.
Also some of these apps are great for general productivity and helping you get the most out of your day.
If you want to suggest an app please email us and will consider updating this article to provide the best listings.
Pulse
This application organizes all sorts of websites into a well organized system for viewing.
Scroll up and down to switch different website feeds or left to right to view individual articles within a website.
With Pulse you can add your world news sources like BBC and CNN, you can also pic popular magazines for any topic: cooking, fashion, mobile marketing, tech news, world news, design, entertainment, gaming, music and social media.
You can also add in custom feeds by either copying the feed URL or using the search feature, for example if you wanted to add gaffg just search for gaffg and select the /feed.
You can do the same for other news sources like http://calvinayre.com/feed.
If you are serious about marketing you can even add other feeds such as: SEO blog, SEOMOZ, conversion room, conversion rate improvement and more.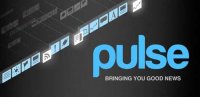 Zinio
Find all your favorite magazines with Zinio.
Zinio is available for Android and iphone/ipad.
You can select magazines from various categories: Top Sellers, Art, Automotive, Entertainment, Lifestyle, Men, News, Science & Tech, Sports, Travel, Women.
Some magazines include: aperature, Car and Driver, Cosmopolitan, Esquire, GT, Men's Fitness, Linux Format, Mental_floss, Lonely Planet and more.
WordPress
WordPress is certainly the most popular Content Management System (CMS) used so it only makes sense to give webmasters the ability to blog and add pages with a mobile app.
TweetDeck
TweetDeck is a dynamic way of using Twitter where you can add multiple twitter accounts and also add in Facebook, Foursquare and Buzz.
This program will also make it easier for you to scan DMs and to notify you when someone has tweeted you or your website.

twicca
twicca is another popular alternative to the regular Twitter app.
The regular Twitter app has the very basic features and this is why webmasters prefer more dynamic programs and applications.
twicca makes it easier and has the following features: post photos/videos via yfrog, URL shortening, geo tagging, saved searches, recent hastags, reply history, retweet, local trends, tweet filtering and more.

Adobe Reader
As the name implies, this program lets you view PDF files on your Android phone or tablet.
Many documents exist as PDFs and if someone emails you a file that you need to get from your phone, it would help to have an application like this to be able to do more with your phone.
Astrid Task
Astrid Task is a very popular download for Android and iphone.
It is a task management program that helps you with your todo lists.
Just add a task and you can set the priorities and adjust the dates.
You can adjust the deadlines, add tags, enter notes, set notifications, create a calendar event and even add more features to interact with other programs.
Remember The Milk
This app and website acts similar to Astrid Task.
Truth is you only need one of these programs not both but test them to see which one you like better and which one you like for add-ons with other programs.
You can create a new task, assign a date and add notes to your task. You can add it to a list and also assign the priority.
Evernote
This is becoming a must-have app as it does many things from organizing your notes, record your ideas, take pictures and add notes plus creating todo lists.
The main options of Evernote are New Note, Snapshot, view all Notes, view Tags, see Notebooks and view Shared if you are working in groups.
This is one of the most downloaded Android Apps in the Market.
Kindle
Amazon has become one of the top sellers of books providing fast shipping.
They have produced their own Kindle device which is a best selling product that allows users to download books rather than having to buy them and wait for them to be shipped or have to worry if they are in stock.
Well the Kindle app is available on Android, iphone, ipad and Blackberry so you can take your books with you everywhere you go and always buy more books.
World Newspapers
This app at the time of writing this article has over 100,000 downloads.
You can get access to over 6000 newspapers and magazines around the world.
You can browse by country, most popular, web news, magazines, videos or add an RSS feed.
The most popular magazines in the system are: Wall Street Journal, USA Today, New York Daily Times, Financial Times and Newsday.
Skitch
This app was created by the Evernote Corporation and it is a basic app that lets you write over images and edit them.
You can take personal pictures and add in your own drawings and text.
This could also make for a useful business application if you need to explain some features of a picture or diagram.
IP Cam Viewer
How did this app make the list and how could it pertain to webmasters?
Well if you have cameras in your house it is a good way to monitor that things are ok.
If you are a webmaster with kids then you might be able to find more clever uses for this program.
Dropbox
At the moment you get 2GB of free cloud storage with Dropbox.
This program works on most computers and nearly all mobile devices such as Android and iphone/ipad.
This tool is perfect for users with multiple computers or even better if you are working with multiple clients.
Box
Formerly known as just box.net, Box works similar to dropbox in that it offers cloud storage.
Box is typically known to be more geared towards businesses while Dropbox is better suited for personal uses.
Either way you can use both of these programs to access important files on your mobile phones or tablets.
K-9 Mail
K-9 Mail email client is open source offering all sorts of email integration for your business emails.
K-9 supports POP3, IMAP and Exchange 2003 & 2007. It is listed as having 1,000,000+ downloads in the android market.
CamScanner
If you can to scan important articles whether it be a newspaper and save it as a PDF file.
You can scan other important documents or even scan receipts, store them in your preferred file format and save to your device or upload with Box, Dropbox or Google Docs.
Bump
Bump has over 10 million downloads with over 50,000 reviews of the app.
With bump you can share contacts, photos, apps and other files.
As the name implies, just hold your phones and bump fists. A great app for exchanging contact information at conferences.
Scatterslides
This app lets you store and show various PowerPoint slides on your phone.
The formats include PPT, PPS, PPTX and ODP for OpenOffice.org.
The application can also connect to any Windows device that is also running Scattershow and connects via wifi.
PicPush
This app lets you share your pictures and videos to a number of sources all at once, rather than having to do it 5 different times.
You can add them to Facebook, Flickr, Shutterfly, PhotoBucket, SmugMug, Gallery and Picasa.
Great for webmasters that use pics and want to push them to their social media sites.
QQPlayer
This app lets you play almost any video format that you can think of so no need to have video files formatted for another source just to be able to view them.
Although this app is better suited towards wasting time and watching videos, it can still have practical purposes especially if you are trying to share business related videos or presentations.
Viber
Viber is a great app especially if you have contacts all over the world in different countries.
Viber works similar to skype but is perfect for mobile phones.
As long as your friends have Viber on their Android or iPhone, you both can send free text messages and make free calls using just your local data network.
Viber is very popular despite having some questionable terms and conditions about sharing your data.
If you are concerned about privacy or having your data sold maybe you want to try the next app.
WhatsApp
This app does almost the same thing as Viber and both are equally popular with over 10 million downloads.
This app works for Android, BlackBerry, iPhone and Nokia phones.
It uses your 3G or wifi to message your friends.
This program is best for chatting or sending images and voicemails.
Advanced Task Killer
It is nice to be able to run multiple apps at the same time but if you leave them on all the time, it will drain your battery and slow down your phone.
Use this basic app to zap the apps you don't need open.
Google Docs
Google Docs has improved over the years finally and is still a useful cloud storage program that can give you access to important word and excel documents wherever you go.
Now you can have them on your phone and make any necessary changes you want on the go.
Google Goggles
This is Google's image recognition technology in an app.
Just take a picture or scan using Google Goggles and you will get results based on the image whether you are scanning a product, some famous landmark or tourist destination, art, store signs and other logos.
Googles can even translate and for conferences you can use it to scan business cards to pull the data and important into your contacts.
Google Translate
This is a very useful app for traveling to conferences.
This translate service and app has one of the most comprehensive list of languages to translate and to do it with a high level of accuracy compared to other translation services.
QR Droid
This app lets you use your camera to scan a QR code. QR codes can give you information for a business card or connect you to a video if you are browsing a magazine for example.
This app has over 5 million downloads and it shouldn't take long to double that.
Facebook
Some people are just plain addicted to facebook while other people such as online marketers use this as a tool to make money or for getting more business contacts.
This is one of the more popular apps and if you can't get enough social media you can try Google+
Google+
This is the new social media site from Google and is aiming to be the main competitor to Facebook.
In a short period of time Google+ has quickly surpassed 20 million users.
It has a cleaner interface and uses 'social circles' to organize your friends, family, business contacts or any other circle you want to create.
LinkedIn
LinkedIn has become an important business tool for professionals to list information about their business or their jobs and past experiences.
For webmasters it can be a great tool for finding other webmasters and people that work in similar fields.
Skype
Skype is starting to become the most popular messaging system and making others like Yahoo Messenger, AIM, MSN Messenger, ICQ all appearing obsolete.
Skype of course lets you do many things from texting, free phone calls around the world, setup your own business line and even share your desktop screen with others if you want to make a live presentation/demo.
Documents To Go
This app is one of the top selling apps in the Market and one of the more expensive ones.
However it is worth it if you are a webmaster or online marketer.
You can edit word documents, excel spreadsheets, create PDFs and read and edit powerpoint presentations.
Barnacle Wifi Tether
This app makes it easier for you to turn your 3G phone and into a portable wifi hotspot.
Some Android phones already have this feature built into their phone but if you don't have it or can't figure out how to set it up, you can always download Barnacle.
Pingdom
If you have a website then you absolutely need to have Pingdom or some other program that helps to monitor your website and send you notifications when your server goes down.
You can always view the current status of all your websites and get the alerts you need if your site appears offline.
Trillian
Are you a user of one of more of the following messaging services: msn messenger, yahoo messenger, aim, icq, gtalk, facebook chat?
Rather than have applications for each service you can have one program that organizes all your chat programs.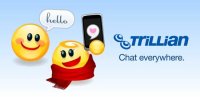 Expense Manager
This program has surpassed 500,000 downloads and has a high user rating in the market.
This app helps you track expenses and incomes by the week, month and year.
You can also organize these by categories. Create multiple accounts, schedule payments and the coolest feature is taking pictures of your receipts.
ProOnGo Expense Tracker
Like the other app Expense Manager, this app lets scan receipts and turn them into expense reports automatically.
You can also sync this program to QuickBooks if you use that program.
This program at the moment has over 50,000 downloads so it is not as popular but it is worth trying out a few programs to see which one works better for your needs whether personal or business related.
Barcode Scanner
This app lets you scan barcodes to get prices and reviews.
Most people will probably use this app as a means to waste time at the grocery store but it can have many purposes for business owners.
This app also can scan Data Matrix and QR Codes that contain URLs and contact information. Over 10 million downloads
Astro File Manager
This program also has over 10 million downloads.
You can easily manage your files on your phone or tablet whether pictures, videos, music, etc...
There are many apps that do the same thing but you only need to pick one.
Layar
This app uses Augmented Reality (AR) technology and displays information around you based on the field of vision from your smartphone.
You can add layers which act like filters, for example some of the popular layers are Panoramio, Tweeps Around (3D), and select other categories such as Accomodation, Architecture & Buildings, Art, Beauty & Wellness, Charity & Community, City tours, Dating, Education, Employment, Entertainment, Environment, Events, Financial, food & Drink, Fun, Games, Government & Politics, Health, Local Information, Nightlife, photos, social, sports & leisure, shopping, transportation, wifi hotspots and even more.
AndroZip File Manager
This program also acts as a file manager but the best part is to zip and unzip files.
With over 1 million downloads it means this app is certainly well liked and has many uses.
Remote Desktop Client
Need access to your Windows machine while you are away traveling on business?
Not a problem if you have this app. This app is expensive but is worth it if you frequently need access to an important machine.
Once you connect you get mouse and keyboard control on your computer and you can see on your phone what is happening on your desktop.
TeamViewer
This program is probably better than the one above but at least you should know your options.
This app is free and gives you access to Windows, Mac and Linux computers.
This app has over 500,000 downloads and is certainly trending.
Read It Later
This app has a free and paid version with both getting many downloads.
You can save webpages to read later and we know that this happens too many times where you forget once you leave the page.
A good tool for doing research and compiling information.
Want to suggest an app that is not on this list?

Similar articles of interest

Getting started with your first affiliate website

Link building and link buying

Using your internal linking strategies to control your link power

Tools to prototype your website