Casino supplier Evolution announces partnership with William Hill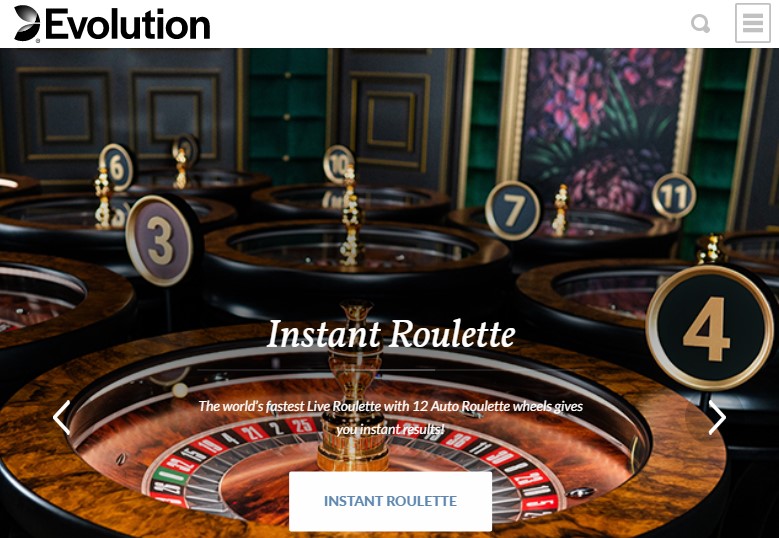 Evolution and William Hill came into an agreement for a partnership for the supplying of live casino content and services across the entire United States.
William Hill US is now the largest sports betting business in the US, with 113 race and sportsbooks in Nevada alone. The company also operates in New Jersey, Indiana, West Virginia, Iowa, Florida, Mississippi, New Mexico, Delaware and Rhode Island.
The deal covers the whole nation and will begin with the rollout of live casinos for the operator in New Jersey, streamed from Evolution's Atlantic City studio. Additional states will be added in the future.
Johan Nordstrom, Evolution's malta chief executive and chief commercial officer, commented: "We are very proud to have been selected by William Hill US. Our live casino solutions have been instrumental in helping to make William Hill's live casino a stand-out offering in regulated European markets.
"We very much look forward to achieving the same high levels of success for William Hill in the United States."
William Hill is to be acquired by Caesars Entertainment in a deal, announced in September, worth approximately $3.72bn (£2.9bn /€3.17bn). The sportsbook operator made its online and land-based debuts in several US states this year, including Washington D.C., Illinois, Michigan, West Virginia and Colorado.
Evolution has also expanded its footprint in North America in 2020, through deals with online operators BetMGM and PointsBet.
For many gamblers across the world, Evolution Gaming has become an important name for sure. The game developer offers a wide range of compelling releases, making it one of most relevant developers that the players search for when looking for games on online casinos.
This betting developer has been growing since its humble beginnings in 2006 when it started in a small premise in Stockholm, Sweden. Now, this iGaming provider has offices in many locations within Sweden, Malta and other countries such as the United States.
Certainly, Evolution Gaming has made a name for itself within the iGaming Industry. For some players and experts, making the move to the United States may have seemed inevitable and completely expected. However, this particular country has always been tough on anything online gambling related, so it still came up as a surprise when the deal with William Hill was announced.
With this latest partnership, William Hill and Evolution Gaming have made it clear that their intentions are expanding the gambling options that the players have available within the American territory and increase their chance of earning money online.
The deal surely benefits everyone involved, from the two betting companies to the smallest of players. Thanks to this new partnership, players residing in the United States will be able to enjoy a large portfolio of new games that are fully certified in many aspects such as graphics, features and more importantly, earning possibilities.
If you are wondering why Evolution Gaming is so reputable within the iGaming industry, here are some of its most popular releases, you may actually know more than a few of them:
Lightning Roulette
This enhanced Live Roulette game comes with increased payouts and a thrilling user interface, showcasing the company's dedication to innovation, which has helped them achieve and maintain the number one spot as a live casino producer.
In addition to your normal betting options, this unique Roulette version includes 1 to 5 randomly generated lucky numbers, with rewards ranging from 50:1 to 500:1 on Straight-Up bets. All lucky numbers are re-set at the start of each round to provide you with new possibilities and increased payouts.
Live Dragon Tiger
Dragon Tiger is a popular simplified Baccarat variant among Asian players. Each hand is dealt only one card, and participants wager on which of the two will be higher. Standard Dragon and Tiger bets pay even money.
Optional Tie Bet pays 11:1 for cards that are identical in rank regardless of suit, while also repaying half of your main bet. Suited Tie Bets pay 50:1 and return 50% of your initial wager if the cards are equal in rank and suit.
Live Blackjack
Live Blackjack is one of Evolution Gaming's main offerings and the title for which the well-known software provider is well-known. The game, which is played with eight decks of cards, follows conventional European rules, with Perfect Pairs and 21+3 side wagers providing extra betting options and increasing the possibility for huge profits.
Live Sic Bo
It is a classic Asian game with a contemporary touch. The innovation included with this version of the Sic Bo game is a multiplier that may go up to 1,000x. The game, which is hosted by English-speaking dealers, is aired 24 hours a day, seven days a week from Evolution's headquarters studio in Riga, Latvia.
This game offers players a lot of excitement as well as the chance to win a large prize. Like previous releases from the renowned developer, it features HD visuals and crystal-clear sounds, as well as two separate viewpoints, broad and close-up, enabling players to enjoy the experience to the fullest at all times.