Dunder to exit UK market by the end of this month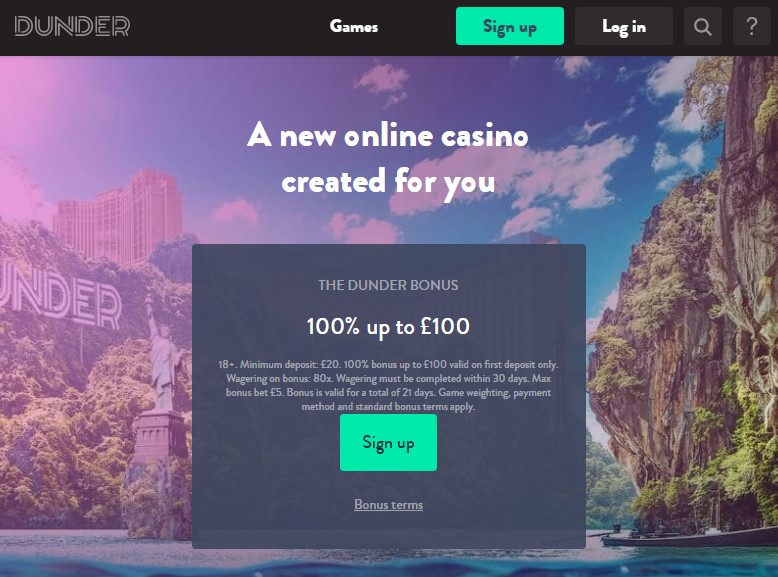 Malta-based online casino operator Dunder has confirmed that it will exit the UK's online gambling marketplace by the end of October trading.
The online casino operated by Malta gaming group MT SecureTrade issued a statement to its players and media partners outlining that it would begin a "phased close down" of its UK operations, ceasing operations by the end of the month.
Closing its UK activities, Dunder has issued a timeline on its planned closure, within which the company will terminate all advertising inventory (media + affiliates) on 15 October.
The operator confirmed that it was no longer accepting player registrations and deposits from the UK.
Helping players close their accounts, Dunder confirmed that it had lowered UK customer withdrawals to a £3 threshold.
Dunder stated that it will also disable all UK withdrawals, engagements and logins by 30 October as it finalises its withdrawal from the market.
Forum users have reported that the following message is being sent out: "Dear Dunder Partner. We regret to inform you that dunder will discontinue its operations in UK. In light of the upcoming closure, we would like to make sure that you are fully aware of the timelines and actions required from your end.
"We ask for your immediate cooperation in removing all advertising and promotional material of Dunder in relation to its UK operations by no later than 15th of October 2020.
"Kindly note that this instruction applies to all marketing efforts with immediate effect, including but not limited to banners, pop-ups, social media adverts, hyperlinks, etc.
"We would like to reiterate that this instruction applies solely to the UK market"
Following its founding success within Scandinavian markets as one of the first online casinos powered by the Gaming Innovation Group (GiG) platform, in 2018 Dunder launched its UK profile seeking to become the market's latest 'online casino challenger band'.
Competition in the online gambling industry is getting harder since the events of 2019 the world isolated with internet connection turned to online casinos, sportsbooks and other gambling sites for the chance of earning some money online but primarily to have fun and kill some time. For this reason we have seen a boom of online casinos and betting sites since the end of 2019 and this trend is expected to last until 5 years more, meaning that current gambling sites and the newer ones will have to fight for their exposure, clients and licenses.
But why?
For this reason it makes us wonder that if Dunder was not having enough profits on the United Kingdom market, and they were not willing to invest more in the brand, and instead they decide to abandon the UK market that has a stiff competition since there are lots of established casinos and betting sites, with great bonuses, promotions, huge welcome bonuses and of course huge wallets.
Another reason that we can suspect is that Dunder owners were not willing to apply some regulations and laws of the United kingdoms because the country has one of the biggest amount of gamblers and for that reason strong regulation against not online casinos and sportsbooks but land base casinos and other gambling activities too.
Good Reputation
Regardless of that, Dunder is still a strong brand that can be accessed from other European countries and other parts of the world, so if you want to check out the brand and join them we recommend you to do so at least for fun, and it does not matter the fact that they left the United Kingdom market because they left it with a good reputation by not doing shady things and respecting every single player that had a considerate amount of funds plus they gave a lot of time to withdraw the funds.