Gambling Domains for sale: casino & slots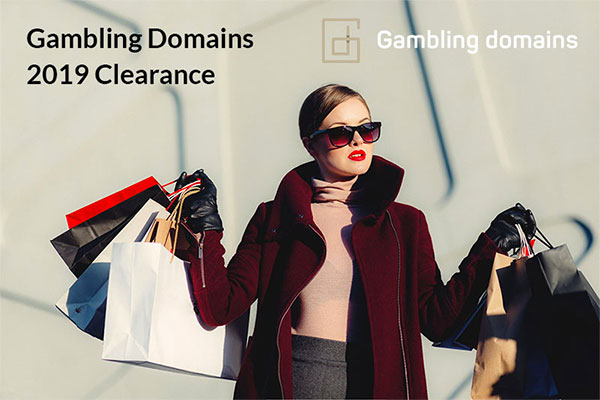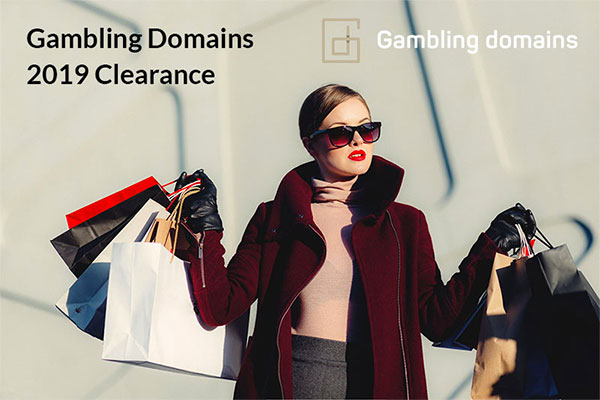 Featured Casino, Slots & Betting Domains for sale
euslots.com
freebets.io
jackpots365.com
online-casinos.io
slotslistings.com
spindr.com
Visit the gambling domains website to learn about their list of domains for sale or see their list of 70+ gambling domains for sale here.
For years now, the online casino gaming industry has seen exponential yearly growth. It might still pale in contrast to land based casino gaming, but there's no denying that the online casino gaming industry is making gains. In fact, the market volume for online casino gambling reached $51.96 million this 2018 and is expected to top $55.19 million in 2019 (according to data from Statista). Competition in the industry has been extremely cutthroat though. Online casino perators are constantly scrambling for ways to differentiate their brands. Perhaps one of the most popular and perhaps easiest means of growing a brand is by buying an existing domain that features keywords related to gambling and casinos. Thankfully, there are sites like GamblingDomains.io that have featured casino and slots domains for sale this 2019.
Featured Casino and Slots Domains to check out
Operators who want to target the affluent EU markets would do well to check out euslots.com. Other gambling domains that the site currently features include freebets.io, jackpots365.com, online-casinos.io, slotslistings.com, and spindr.com. What makes buying these beneficial for operators though is the fact that a lot of them are aged domains. For example, slotslistings.com has been around since 2009. Depending on the operator's SEO efforts, this means that there's going to be a high likelihood for the domain to come up on the first page of a player's search.
Other Casino-Related Domains
Aside from its featured casino and slots domains, the site also has other domains that might be of interest to operators. With Blackjack still popular among players, operators might want to check out domains like blackjackdot.com, blackjackmatrix.com, and blackjack-switch.net among others. Similar to the site's featured casino and slots domains for sale this 2019, these domains also have been around for quite some time now. Blackjack-switch.net is an example of a domain that might interest operators and/or webmasters. The domain has 14 years of activity, 116 links, 1 trust flow, and 7 citation flows making it a good choice for operators/webmasters who want to rank high for the Blackjack Switch (a BJ variation that's a staple of Playtech powered casinos) keyword.
Check out Gambling Domains Now
If you're an operator looking for the right domain then you'd best check out Gambling Domains. The site has a diverse selection of featured casino and slots domains for sale this 2019. Whether it's slots, blackjack, casinos, or even sportsbetting, the site will have an aged gambling domain available for prospective operators. As for pricing, operators will have to make an offer for the domain they plan to buy. Of course there are also domains that are already priced. Pricing for these typically range from as low as $150 to as much as €6000. To ensure operators/buyers are protected, the site makes use of Escrow.com's online escrow holding service.