Swintt and Videoslots.com teams up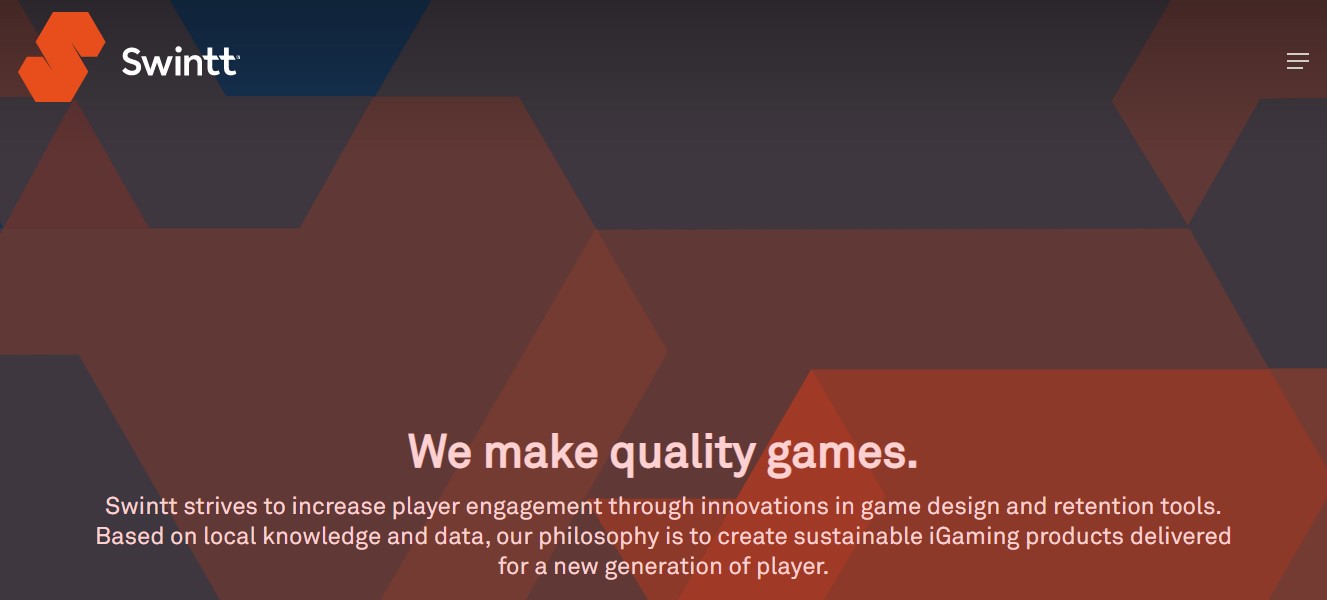 Videoslots, an online casino platform has made the announcement for the integration of Swintt iGaming suite looking for further expansion of their portfolio.
Many of the most popular titles from Swintt, such as Wild Land, Mega Maya, and Hana Bana, are now available to play within Videoslots' casino portfolio.
CEO of Swintt, David Flynn, commented on this move: "Videoslots are now an institution in many countries and the go-to operator of choice for many slot fans.
"Giving many of them the chance to play our games for the first time is very exciting, and we're looking forward to working closely with our new partners in the coming months."
The Malta headquartered online casino games provider, which emphasizes an aim of "creating quality games built on local knowledge and data," also offers a full suite of gamification tools to increase engagement.
Head of Commercials William Ahlber at Swintt, said: "Swintt have developed an impressive reputation for an innovative approach to slot design and it gives us great pleasure to welcome them on board. The variety and originality within their offering mirrors that of our own, and we're confident our customers will find lots to choose from that suits their tastes."
Videoslots growing and developing on the iGaming industry quickly
After a good amount of years on the iGaming industry, Videoslots has already made a huge reputation as a reliable and entertaining gambling platform that all the players that wish to make extra money safely can be part of.
With an amazing design, eye-catching animations and a wide variety of titles to choose from, Videoslots has located itself as a top gambling site that everyone within the industry must know about.
Videoslots drew attention from the whole world since the very beginning of its existence. The platform was released in a time when the industry needed innovative and trustworthy sites to be operating worldwide.
After a few years, Videoslots had amassed a great number of fans across the globe and a compelling list of partners that helped the platform improved its offers in all aspects.
Videoslots amplifying its games' portfolio
With the latest deal made with Swintt, Videoslots gets to amplify its games catalog even further. Before the deal, the gambling platform counted with more than 1,000 different slot games and table games.
The addition of Swintt to the list of providers that offer their games on Videoslots is set to turn the gambling site into one of the most complete iGaming platforms in terms of betting alternatives available to the registered players.
The partnership is set to be a total success from the get-go. Surely, the players are the biggest winners. Now, they can enjoy each and every title developed by Swintt on a trustworthy site like Videoslots without problems.
It would not be a surprise to see Videoslots making more interesting deals with other top-notch game developers in the near future. The betting site is definitely looking for greatness over time, and they are on the right path without any doubts.
The future of Videoslots on the iGaming industry
Videoslots has been part of the iGaming industry for many years now, but the owners of the platform are not pleased yet. According to several Videoslots representatives, the platform's executives believe that the platform can improve a lot more in the near future.
For them, Videoslots has the potential to turn into the players' favorite betting site in a short period of time. All that is needed is work, consistency and perseverance to keep on searching for great partners that could boost the platform's value.
Videoslots already did one of the most difficult tasks of all, staying on the market for a prolonged period of time. Sadly, that is something that not many gambling platforms are able to say.
Gambling regulations and limitations become stricter and more difficult to follow as the days pass by. Therefore, more than 30% of all the newly launched betting platforms are forced to cease operations after a short amount of time.
Having gotten past that huge obstacle, Videoslots is hungry for accomplishments. Many regulators and jurisdictions consider the gambling site to be complete reliable so Videoslots has plenty of room to work with to find the ways and methods required to achieve each one of its business goals.