Top 5 Tips for Pinterest for Webmasters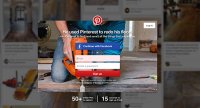 This Is How Pinterest Is Going To Boost Your Traffic (Top 5 Tips)
If I had a nickel for every time someone said "social media and iGaming don't mix"... … I would have precisely $110,450 Canadian dollars. And given the current state of that currency, that ain't much… but you see my point. Ever since society started to churn in excitement at a photo of a salad, or give a big thumbs up for the photo album of that lovely hillside wedding, the iGaming industry has turned its head at the idea of using social media to generate conversions. Perhaps you say "it can't be measured", "the time is better spent elsewhere", or have another reason why not to put effort into social media, but I am here to tell you, you're wrong. While it may be difficult to dedicate effort in utilizing social media with your affiliate business, especially when there is a limited time budget, you should certainly choose at least 1 or 2 networks (minimum) to use in your marketing. Specifically, a network you should start with, is Pinterest. Pinterest came in with a "bang" when it first joined the gang of social media networks, and now, it isn't just for women who want to save their favorite recipes or new pair of shoes. It can be a great addition to your marketing efforts with your affiliate business, and I'm going to show you how!
Integration
Cohesiveness can never be underrated, and the best way to be cohesive, is to integrate. Using the images you posted on your website's Pinterest page directly on your website, for example, in a blog post, is a great way to keep your efforts integrated, therefor giving more traffic opportunities. Of course, more traffic brings more potential conversions, so this really makes a lot of sense. You can integrate Pinterest and your website easily by embedding the code from the specific Pinterest pin or board into your web post using the Widget Builder, just simply add the code directly from your Pinterest pin/board into a proper placement in your post. Don't forget to also include a plugin on your website to your Pinterest account (and all other social media accounts).
Timing Is Everything
Like all efforts in social media (and most online marketing strategies), the time you post is crucial to an effective campaign. When is your market online? When are they most engaged? These are questions you need to ask yourself when posting on Pinterest, as it is simply a feed where you need to be seen just at the right time, because before you know it, there is something fresh pushing your post down. Statistically speaking, the best time to post is between 6pm-8pm local time, so this should be a good aim for the start of your experimenting with Pinterest marketing. Naturally, based on what post is getting action at what time, you can adjust your efforts to what works.
Tools For The Trade
For every big social network, there are always various tools to go along with it, some good and some bad. Doing the legwork for you, I can recommend two great tools for help in your Pinterest marketing efforts. Tailwind is a great tool, and this will help out with your timing of posting as well. With Tailwind, you can schedule pins for when your market is most active, while optimizing the timing based on your ideal audience. Additionally, Tailwind will also tell you which pins are most effective.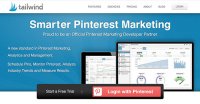 PinAlerts can also come in use for you, as you can receive email notifications when someone re-pins your posts. This is a great chance to send a quick shoutout and thank your potential customer for sharing!

Be Anal With Analytics
Every, and I mean every, affiliate in igaming knows how important it is to use analytics in all that they do. With social media, it's no different, and most networks now offer data available for you to see which activity is performing, why and with whom. Pinterest Analytics is alive and well, and works very well to show you accurate data in regards to what you're posting. Use the analytics to see how people interact with the Pin It button on your website (hello there, integration!), improve the timing and content of your pins, see which are top performing, and even see what device people are using when they interact with your account!
Track That Ish
Saving the best for last… How do you track all this great marketing? UTM codes using Google Analytics is a great way to test what efforts on Pinterest are converting, and which are a waste of time. Actually, UTM codes are great no matter what you do for marketing! By adding the link from your website of the image, with a UTM code, manually to your Pinterest board, you can easily track what your traffic from Pinterest is up to, and how they use your site. Unfortunately, the pinning to your Pinterest account with the UTM code has to be done manually, however if you want to really test the value of Pinterest marketing, it's well worth it. While we all know there are oh so many networks and tools out there to help boost our marketing efforts, I think we need to realize that social media should not be ignored in the igaming field. While it may not be the #1 way of generating traffic for all, it is certainly a huge piece, and given the direction of how users process information, the trend is certainly showing that people spend a lot of time on the networks that feed them the information they want. Simply put, if you're not there, you won't be seen… and quite possibly, your players are seeing the competition!