Why you should attend an iGaming event near you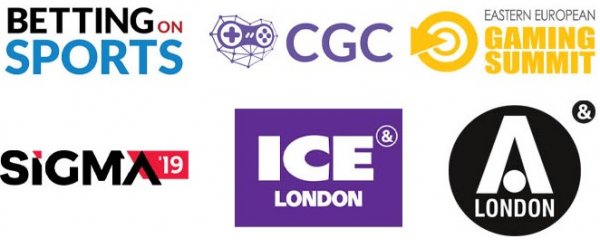 The iGaming industry grows as the days pass by and new trends and innovations are implemented on it with the intention of making the betting experience better and more comfortable for the players worldwide.
Thanks to the many new initiatives taken by the iGaming operators and developers, the industry has shown how it is made not only to provide the players with chances to earn extra money, but also with amazing titles and features that could entertain them for a lot of time.
At times, it is more than just difficult to catch up with all the new games, features, tools and everything other new thing that is being used on the iGaming industry, even with the great number of news portals available up to this day.
One of the best ways to prevent you from getting lost on all the new awesome aspects of the iGaming industry is by attending iGaming conferences or events.
New experiences and new learning
These gatherings are held across the whole world for players, operators, developers, affiliates and sponsors are able to attend with the intention of catching up with everything about the iGaming industry in a brief moment.
These events are more than useful for anyone interested in immersing into the iGaming industry without to read long and boring articles that explain every single aspect about it.
Apart from that, they are compelling spaces where you can make friends and partners in a matter of minutes, giving you the chance to be part of a network that helps you find success in the industry is a short period of time.
If that has not convinced you to attend any iGaming event near you, here are some extra reasons that could give you the final push to be motivated to go to one of these gatherings:
Trends and technologies updates
iGaming events are filled up with lots of operators, developers and even sponsors with the purpose of promoting and attracting a large audience to their respective products or platforms.
On these events, you are able to get first-hand information about the new tools, trends and technology that is being implemented on the industry that is set to help it grow and become more relevant in the whole world.
You can learn a lot about the iGaming industry by attending and paying attention to everything available during these magnificent gatherings.
Making the best of deals
Since these events are full of people interested in the iGaming industry, it is the perfect chance to show off anything that you might have at hand and offer it to them.
It does not matter if you are a player, operator or a developer, you can offer your product to anyone attending the event, and you are most likely going to draw the attention of at least a small group of attendees.
As a player, you can strike a deal with an operator to offer you better bonuses and features while as a developer and an operator, you can display all the positive aspects about your product and platform to attract many players to them easily.
Easy and early access
These events are the most complete and useful information about the iGaming industry, so many interested people could think that it is too hard to get a ticket for these events every time they are announced.
The truth is, it is actually not hard to attend an iGaming event at all. There are plenty of tickets on sale, and they are not expensive either, so you can attend to these gatherings without having to invest much of your savings.
It is also worth pointing out that some of these events are free of charge for the players, so they can arrive at them with ease and without having to spend a single penny on a ticket to get past the entrance.
Apart from that, many of them are hosted all year long so in case you are busy at work or anything came up that forced you to lose the chance to attend any of these events, do not worry, most likely another one will be hosted near you in a short period of time.
Type of iGaming events
These events are evolved as well. Nowadays, there are different iGaming events available so that a big audience gets the opportunity to be part of them frequently. The types available are:
Online iGaming events
As the name suggests it, these are events are held through the web only. There is no physical space where the attendees are able to interact with one another in any way.
This specific type of event is the one that gathers the highest number of attendees, thanks to the fact that anyone in the world is able to be part of them without restrictions.
In-person iGaming events
These are gatherings set up in a specific location and time that allows anyone within the area to attend and get all the information about the industry while being present at the venue.
These types of events are the most common ones, and they give the attendees the chance to interact with one another face to face without the use of an online platform.
It is the best type of event for those people interested in making friends or partners in the industry in a short amount of time.
Hybrid events
These are special iGaming gatherings hosted with the intention of amassing a great amount of people from all parts of the world making use of all the ways and methods available.
Hybrid events are held in a venue as well as on the web. Therefore, you have the possibility of choosing the type of event you want to be part of.
You can either travel to that specific region and enjoy an in-person experience that helps you connect with the industry more naturally, or free up some of your time and be part of the event through the internet from your home or anyone other place.
iGaming events that will be hosted in the near future
If you are interested in being part of an iGaming event, here are some of the ones that will be hosted in the upcoming weeks, so you can catch up with all the new trends and technologies in a single day.
Type: in-person
Location: Stockholm, Sweden
Date: September 9th, 2021.
European Gaming Q3 Meetup
Type: virtual event
Date: September 9th, 2021.
IAGR Boston 2021 "Disrupting the Regulator: sparking innovation in Regulatory Practice"
Type: in-person event
Location: Boston Marriot Copley Place, Boston, Massachusetts.
Date: September 12th, 2021.
International Masters of Gaming Law (IMGL) Autumn 2020 Conference
Type: in-person event
Location: Boston, Massachusetts.
Date: September 12th, 2021.
EGR Power 50 Summit, 2021
Type: in-person
Location: Marbella, Spain.
Date: September 13th, 2021.
If you are going to one of these events, it is recommended to get in touch with the organizing committee before making the decision to attend the events due to the high possibility of suspension.
You can get in contact with them through email, phone or any other costumer service platform that they have available to anyone interested in attending their respective gatherings.