William Hill expands its presence in Pennsylvania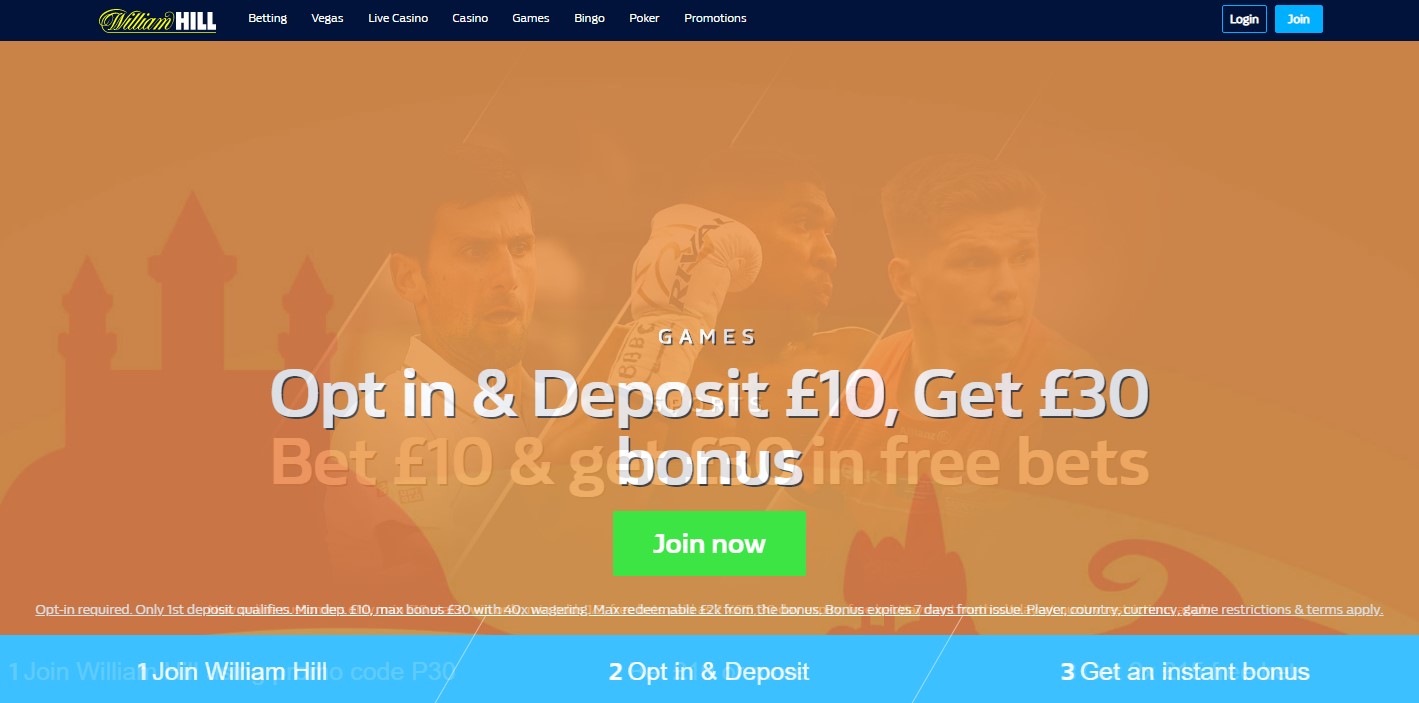 A new retail sportsbook has opened at Harrah's Philadelphia in Chester County under the arm of William Hill.
A partnership came through with William Hill and Caesars Entertainment for the new retail sportsbook space with consumers in the state also having the option to bet on mobile via the 'Caesars Casino & Sportsbook by Harrah's Philadelphia' application.
Harrah's Philadelphia will continue to operate The Book, its existing sports betting lounge facility that offers stadium lounge seats.
William Hill, which now runs more than 160 sports betting locations in 14 different states across the country, has had a presence in Pennsylvania since the state launched its regulated sports wagering market in November 2018.
Prior to this, US gambling giant Caesars Entertainment Inc. has agreed terms on a deal for its Caesars UK Holdings subsidiary to acquire the entire William Hill business for approximately £2.9bn.
Before the deal came through, Caesar's CEO Tom Reeg said: "The opportunity to combine our land based-casinos, sports betting and online gaming in the US is a truly exciting prospect.
Reeg then added "We look forward to working with William Hill to support future growth in the US by providing our customers with a superior and comprehensive experience across all areas of gaming, sports betting, and entertainment."
This saw an existing sports betting partnership between William Hill and Eldorado extended to Caesars properties and the legacy Caesars Entertainment Corporation business was acquired by Eldorado Resorts in a reverse merger deal worth $17.3bn.
William Hill working on the in-land betting houses
William Hill has been part of the gambling industry since 1934. This great company was originated in the United Kingdom, and it launched its first betting house in that specific country as well.
Eventually, the firm grew and expanded to not only the rest of Europe but also the whole world, reaching all the continents, including the United States of America, one of the toughest countries to enter as a gambling company due to its strict gambling regulations.
William Hill owns and operates a widely famous and successful betting platform that allows the players worldwide to bet on a high number of sports events and casino games every day. But, the British firm has not forgotten its beginnings, and it still works to launch additional in-land betting houses across the globe.
William Hill now owns and operates more than 250 betting venues across the world, allowing the players in many countries to visit highly equipped spaces that offer them comfort and a vivid chance to increase their earnings at the same time.
The name William Hill has spread out in all corners of the planet, and it seems that new partnerships and deals made with other giant betting companies will make the brand grow even further in the near future.
In-land, betting venues still garner the highest amount of players
For some players, it may seem weird and unnecessary to invest on new betting venues when the whole world is turning digital quickly. However, in-land betting venues still amass the highest amount of players worldwide.
The main reason of this is that most gamblers do not trust betting platforms yet. They consider them to be unreliable and too much of a risk to take since they are investing their own money.
For most players, retail sportsbooks and casinos are the best and more secure places to bet on their favorite sports events and games. They are physically present at the location and thus, they are able to witness each and every move that is made with their bare eyes, certainly something that does not happen when betting from an online betting site.
With that being said, it is definitely not strange to see big companies like William Hill and Caesars Entertainment Inc. invest high amounts of money on deals to build and open brand-new betting houses in the United States of America and the rest of the world.
The massive deal between two gambling giants
The latest partnership between William Hill and Caesars Entertainment Inc. has tied one of the biggest British gambling companies with one of the biggest American gambling companies that exist nowadays.
The deal has drawn the attention of the whole iGaming community, with many experts and insiders thinking that the partnership is set to increase the growth and development of each of these companies even further.
One of the main intentions for the partnership is the chance to expand their respective brands across the American territory and the world. The first strategy is building and launching new retail betting houses to strengthen their presence in this particular sector of the industry.
But, this deal was also made with the purpose of improving their online platforms so that they can become two of the most powerful betting firms in the world without room for any doubts.