Avoid these mistakes when starting a Casino Affiliate Website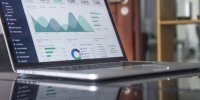 The iGaming industry has surely been growing at a breathtaking pace over the last few years, filling up with players, investors, and many professionals who have discovered amazing job opportunities within this exciting industry.
Because of that, there has been an increment in the number of betting platforms available to all kinds of players worldwide. These sites need to be promoted in order to get relevant within such a competitive market, and this is when affiliate website comes in.
There are certain factors that must be avoided or taken into account once you have made the choice of creating your own casino affiliate website, just as follows:
Not focusing on security and reputation
This is the top mistake that you should never make if you want to have a successful affiliate program.
It does not matter what area or sector your business is focused on, if it does not have a good reputation, or it does not guarantee safety for the users, it will most definitely go broke in a short period of time.
With that being said, you must never focus on making money without thinking of the brands and the reputation of these brands.
First off, you must never sponsor online casinos that are not regulated or have been involved in many fraudulent scandals. Those brands will take you down with them.
In addition to that, focus on your platform and what you have to offer to online casinos as well, since reliable online casinos would not want to partner up with you if your platform is full of bad reputation websites or inappropriate content.
Not working on your content
Similar to what was stated previously, the content is key for every business. However, if you are a virtual platform, the content you provide takes an even more relevant spot since everything is visual.
Not checking the competition is a big mistake, since perhaps you think that you are offering the best when someone else is already offering twice of that.
Every single aspect of your platform matters, from the design, layout and up to the mobile friendly platform.
Wrong Traffic
Just imagine having a fascinating affiliate platform with amazing animations, and features. But, there is no one to see anything that the site has or worse the site is getting traffic from restricted countries.
Internet business like affiliate websites are going global, but sadly some countries are still getting black listed from other countries and there even many countries that do not allow their residents to access online gambling sites, so be careful with that.
Lack of knowledge on the market
It is quite difficult to be in charge of a brand in the iGaming industry if you have never been part of it in any way.
That is one of the most common mistakes that new affiliate websites make once they have entered the industry.
They just decide to make the website because they see the potential to earn high amounts of money without knowing a single bit about how the industry and the users on it work.
Therefore, before making the decision to launch an affiliate website, educate yourself on the subject, get to know the pros and cons of it and learn about the offers and features that the users like the most.
Once you have all the needed knowledge about the industry, you will be ready to face the challenges of the market without any anxiety of fear. Moreover, your chances of finding success will be a lot higher than before.
Lack of updates and new offers
As the iGaming industry grows by the minute, new offers are being offered by the competition.
An affiliate platform that has had the same old commission rates and payment methods for the last 3 years will never stand out in the competitive market, unless the brand that you will be promoting is a big brand.
Affiliate platforms must reinvent their content, their offers and even their designs now and then in order to keep being relevant to not only their registered users, but for new members and potential new members as well.
In order to update your platform easily and favorably, it is recommended to catch up with all the new innovations that have been taken by the industry. So that is why we recommend you to check out the competition every day to stay on top of the market.
Those are simply five of the most common mistakes that new and experienced affiliate websites make that could damage their platforms in multiple ways.
It is advised to keep each one of them in mind before you decide to launch your platform.
Avoiding every single one of these mistakes will help you evolve and grow in the industry in a short period of time.
Extra tips to make your platform more appealing
Hire professional and qualified employees for your website
The number of affiliates registered on your platform will rise as it grows in the industry. As a result, it is critical that you have enough staff to support you in administering the platform at all times, including programmers, managers, custom service agents etc.
Aside from the quantity of personnel employed, you must ensure that they are competent and fast enough to do each duty properly.
Taking the risk of hiring unqualified employees might result in a significant loss of revenue and reputation that may never be regained.
Social media is your best friend
Social media can make your affiliate platform grow more quickly.
If you use it well and efficiently, you are able to make deals with online casinos and get new affiliates without having to invest much of your money.
When it comes to finding brands, it is advised to join blogs, forums or communities where the administrators, affiliates and owners of these sites meet on a regular basis.
As regards to getting new affiliates, you may do the same thing. Join groups where iGaming enthusiasts get together and post the information about your casino affiliate website.
You can also join pages dedicated to sponsoring online casinos and get noticed by any webmaster looking to join a reliable affiliate website such as yours.