Where can i train to become an iGaming affiliate marketer?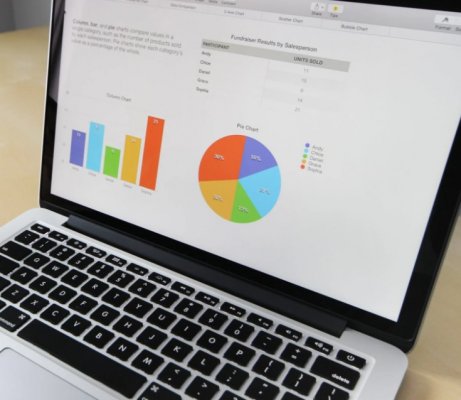 The world is already in the new digital era where online businesses are most important than land base business and online gambling has been one of those dedicated sectors in which the new digital era has taken the main spot, leading the whole industry into brand-new business and marketing strategies.
As iGaming has rapidly been evolving and turning into the most important field for all the gambling brands that exist nowadays, the affiliate marketing industry has taken a quite relevant and interesting approach as well.
Affiliate marketers are needed more than ever thanks to the fact that lots of iGaming brands are looking to become more important and popular on the markets that they belong to.
According to several statistics, affiliate marketing has turned into the most efficient and valuable marketing strategy that iGaming brands are using as of this moment. No other strategy has delivered the same results as the great affiliate marketing industry.
Affiliates can earn big money
With that being said, it is comprehensive to see how many businesspersons are looking to enter the industry and work their way up within it. Up to this day, more than $1.1 billion get generated by affiliate marketers across all the major gambling markets of the world.
Certainly, affiliate marketing is one of the best career paths to take if you are interested in earning lots of money, and you are not afraid of facing a lot of competition.
But where can you take online courses about iGaming affiliate marketing? Well you should check the following websites:
Udemy.com: this is a great platform that can provide you with lots of courses about anything you can think of.
Igacademy.com: in this website you will find courses only for iGaming affiliate marketers.
Coursera.org: this website is a great asset to affiliate market beginners.
Fiverr.com: in Fiverr you can find lots of detailed courses about affiliate marketing among other things.
Fortheprofit.com: this is a website for premium affiliate marketers in which you will find many people to learn form.
Therefore, if you are interested in becoming an affiliate marketer, here are some of the courses that could teach you plenty of skills and knowledge that you need:
Beginner Affiliate Marketing to start in 1 day – for 2021
This is the ideal affiliate marketing course that those inexperienced users are looking for. It covers all the basics and the crucial knowledge that all the affiliate marketers need.
Languages: The course is available in English only and with no subtitles.
Some things you will learn on the course:
Choose a profitable niche and products that generate the highest income.
Promote your affiliate products for free with SEO and social media including Facebook, Twitter and more.
Learn the difference between CPC, CPA, affiliate cookies, back-end commissions and other affiliate marketing concepts.
Price: the course cost a total of $89.99.
The course includes: 10 hours of on-demand video, 3 articles, 41 downloadable resources and a certificate of completion.
The course is provided by: Udemy.com
Affiliate Management Course
In this course you will learn about the iGaming affiliate business model and how to manage a high-performing affiliate program with key tactics and strategies for success.
Languages: English.
Some things you will learn on the course:
Affiliate Marketing Tracking
Affiliate Business Model
Rewarding Affiliates.
Research and Recruitment
Affiliate Basic Expectations
Affiliate KPIs
The Affiliate Business Model
Price: €300
The course includes: 2 webinar sessions of 3.5 hours each and certification.
The course is provided by: Igaming Academy, igacademy.com
Digital Advertising Strategy
This particular course targets all the most important and efficient tools that the affiliate marketers have available at their disposal. It also focuses on the strategies when working with small businesses and how to save up as much money as possible when advertising such businesses.
Languages: The course is available in more than 10 different languages including: Spanish, English, Arabic, French, Italian, German, Russian and Portuguese.
Some things you will learn on the course:
Understand the major advertising platforms, including display, video audio, sponsored, native, social media, search and programmatic.
Execute tailored digital advertising campaigns on: Google Ads (Search), Facebook, Instagram, Twitter and Taboola.
Interpret ad performance metrics for most popular advertising types and develop measurement plans for a business given an objective.
Price: you can sign up for free and enjoy a 7-day trial period. After that, you will be prompted to pay $49 for the whole course.
The course includes: a flexible schedule, a Google Ads certificate and a completion certificate.
Course provided by: Coursera.org
Digital Channel Planning and E-commerce Strategy
This course is focused on providing all the affiliate marketers with the different strategies and plans needed in every situation that may come up while working with customers or brands.
It also teaches the affiliate marketers how to promote their platforms in a more impactful and clear way so that they can grow easily on the market.
Languages: the course is available in English only.
Some things you will learn on the course:
How to incorporate inbound channels, tactics, and tools into an effective omnichannel digital marketing strategy.
How to incorporate outbound channels, video advertising on Youtube, and web analytics into an effective marketing strategy.
How to blend an e-commerce and social customer service into an effective marketing strategy.
Price: the course cost $49.
The course includes: flexible and comfortable schedule, 12 hours of video content and a sharable certification of completion.
The course is provided by: Coursera.org
Affiliate Marketing SEO: Amazon Affiliate Marketing
Directed by a renowned and successful affiliate marketer, this specific course is one of the most complete and interesting ones that you will find on the web nowadays.
It targets all the strategies and ways in which you can rank your platform higher on Search Engines and draw the attention of a high number of customers daily.
Languages: the course is in English only, but it offers subtitles in English and Spanish.
Some things you will learn on the course:
Learn advanced SEO that works.
Learn the secrets of Copywriting.
Discover proven ways to drive free online traffic.
Learn to do a Keyword Research properly.
Learn how to defeat your competition in your niche.
Price: the course cost $89.99
The course includes: 3.5 hours of on-demand video, 13 written articles, full lifetime access once paid, assignments and a certificate of completion.
The course is provided by: Udemy.com
Additional tips and tricks
The affiliate marketing industry is as competitive as it gets. There are plenty of experienced and expert affiliate marketers out there who will never have mercy on you and will do whatever it is necessary to beat your success.
Because of that, it is recommended to learn about all the details of the industry on a regular basis. Do not stick to the topics and tips provided on the courses you decide you take, dig deeper and find your own strategies and plans.