8 most common mistakes casino affiliates make and how to fix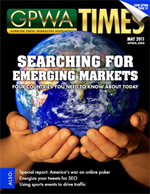 This article was originally published in the GPWA magazine, issue 16. GPWA is now the largest forum for gambling affiliates and you will need to register if you want to get the magazine.
Many casino affiliates whether new or older make many mistakes on their website.
Some of these common mistakes can be avoided and they might be costing you more traffic or perhaps not making the best use of your current traffic as in lower conversions.
Some mistakes are made by brand new affiliates that are just starting their first gambling site while other affiliates have been online for many years and are still doing a few things wrong that are setting them back.
Rather than critique a few sites that make some of these mistakes this article will address common mistakes that are made by many affiliates and will give you some affiliate tips on how you can fix these problems.
First we will start with the rookie mistakes where new webmasters start their site off on the wrong foot.
If you want some feedback on your website you can ask a gaffg affiliate coach or make a post in the freshman forum at GPWA.
Here is a quick summary of the mistakes that will be discussed and hopefully you won't need to read this entire article.
1. Copied Content
2. Banner & link overload
3. KYC: Know your customer
4. Link strategies and campaigns
5. Conversion mistakes
6. On page SEO
7. Out of date information
8. No USP: Unique Selling Point
Copied Content

Never copy content especially from a gambling affiliates. Most of the top affiliates have their content stolen occasionally and it doesn't take much for them to tell your web host to close your account and to get your affiliate accounts banned.
Remember, content that is not original will have a harder time to rank.
Banner & Link Overload

Avoid turning your website into a banner farm or a link farm. This is where you get the term banner blindness.
This does not mean that banners are not effective at all but when some affiliates put their sites together they like to fill up more space on their site with more banners thinking and hoping that this is more chances for players to click on them.
You definitely won't earn more money this way and you will hurt your conversion rate in the process.
Perhaps a little less understood is link overload.
Some affiliates think that by having more links on their pages this is also another means of getting more clicks and signups.
Not only can this hurt your conversion rate but it also has some possible negative SEO effect as well.
In general most affiliates think more about how much money they can earn and less about the user.
If you design your site with the user in mind first, then you will see the results later on when you collect your affiliate commissions.
A good article that discusses how many links a page should have is from Matt Cutt's blog with the article here.
Do have a look at the comments posted in the blog including Matt's response below that questions if the site still offers a good user experience!
If you are unsure if you site has too many or too little links post your questions in the Search Engine Optimization (SEO) forum at GPWA.
KYC: Know Your Customer

Many affiliates have a site about online casinos but haven't played a single casino.
Do you think the user is going to get the best information from this website?
Now you don't have to gamble for real money to know your gambling customer but it will certainly shape your review pages and also which casinos you will want to promote.
Some casinos have complicated signup forms or it is difficult to make a deposit.
Once you play a casino like this you certainly will not want to send your traffic to them if they are going to have a difficult time converting them.
Likewise some affiliates do gamble a little and this gives them access to the retention efforts.
Once they know which casinos give more attention to depositing players, they tend to send more of their traffic to these brands.
Link Strategies and Campaigns

I had one new affiliate that built a website with good content and was about to quit after.
They asked how long will it take to get traffic to their site.
The truth is without any links to your website you are going to have a difficult, if not impossible chance of showing up in any search engine.
Now without getting into an argument whether I am right or wrong download the seoquake.com toolbar and on top ranking websites notice how many links these affiliates have.
Now if you agree that you need a link campaign then you need to know all the ways you can get more links and to build them in a smart and natural way.
If you want a quick and valued link to your gambling affiliate website then the easiest way is to become a member of GPWA if you are not one yet.
You can read more about SEO in the forum at GPWA but another recommended resource are other forums dedicated to SEO.
There are many of these forums available and one resource is Digital Point Forums. http://forums.digitalpoint.com/
Conversion & Calls to Action

Conversion is a topic that seems least understood by most affiliates and is one area where the super affiliates excel.
On all of your pages either the home page or a casino review page, you should be able to explain how the user got there and what you would like that person to do.
Of course you want them to click on your banners and links, then make a deposit but does your design and layout help this process or hurt it?
On the right we use AskGamblers.com as an example of using icons, links and buttons instead of more banners.
Some affiliates will write a blog post talking about a casino but at the end of that post will fail to put a banner there or even a link for them to visit that casino, in other words it is missing a call to action.
Also for some pages that are very long if the user is at the center of the page and there is no call to action, it is possible you might lose this user or they might be sold on your article and don't want to read more.
You can help the conversion process by always giving them a reasonable chance to do something.
Now don't confuse this with placing banners and ads all over the place but just be aware of what the user is doing for reading, scanning and their possible actions.
If you need a good example just look at this blog post with the use of headings, bold, italics, underline, links, icons, images and banners. I want you to be able to scan this page and help you find what you are looking for.
On Page SEO

Some affiliates don't know where to start when it comes to on page SEO and nobody can blame them.
SEO at times can be intimidating for new webmasters and it is difficult to find all the right information in one place.
The good news is that top ranking affiliates are easy to find in the search engines so you know they are doing something right and you can learn from it.
Aside from their link campaigns most of these affiliates do the basics right for on page SEO while many others make many mistakes along the way.
I will discuss a few items for your pages and add the level of importance of each from low, medium, to high.
Page Titles [high]: Use the H1 tags to be what the article is about
URL structures [medium]: keywords in the URL is more helpful than a bunch of code that is unreadable to the user. That being site.com/casino-bonuses is better than site.com/page67
Description [medium]: Fill this in and in 150 characters describe what the page is about
Keywords [low]: many sites have this blank but it helps to have it
H1, H2, H3 tags [high]: H1 is what the page should be about, H2 is less important and H3 even less. You should have the H1 titles part of the page title.
Images [low]: blackjack-table.jpg is better than file006.jpg and always make use of alt text.
Content [high]: If your page title is 32Red Casino review then the user should expect to see those words somewhere in the content.
A quick way to identify if a website has done their on page seo correctly is to view the page source which will reveal all of this data.
A quick summary of common mistakes: for page titles many affiliates either stuff this with too many keywords or just have it the same keyword on every page.
URL structures many use whatever is given to them for content management systems.
Descriptions many webmasters don't bother putting this information in and the same for keywords.
For H1, H2 and H3 headers/tags the most common mistake is that affiliates are not aware of them and their designer has used them for something else.
Images filenames are usually made by the designers and they don't care to rename every file or add alt text.
For content all sorts of mistakes can happen here but if you want to rank for a keyword or phrase the reader expects to see that in the content somewhere.
My final comments on this are if you want to try to get a page to show up in the search engines for a keyword or phrase, ask yourself is this what the user is looking for?
A good example are when affiliates put "online casino" in their home page title tag when their site is an affiliate site.
If the user searched for 'online casino' would they be happy to land on this site? If it isn't what they were searching for they will leave immediately.
Also some of these affiliates will put this keyword phrase on their page titles but don't even have the words mentioned anywhere on their page!
A good resource for all webmasters is the Google SEO starter guide:
If you want SEO help visit our section on SEO resources
Keeping Your Website Updated

If you are not keeping your website up to date then you are making a huge mistake.
You can think of this as car maintenance.
If you don't take good care of your car then it will lose value a lot faster and of course not look as nice or perform as good.
The top performing affiliates usually have updated content and from an SEO point of view this will help you as well.
The best example is say a casino changes their signup bonus from 200% to 50%.
If you don't update this information on your page not only is your website becoming a little neglected but this isn't good for the user that might be a little disappointed that your information wasn't up to date.
You can bet that they won't ever return to your site for more of your help or information.
Take care of your website, it is good for the user and the search engines will recognize this as well.
No USP: Unique Selling point (or Proposition)

This last mistake was saved for last. It is difficult to talk about this subject as if it is a mistake but when people say that 5% of affiliates make 95% of the money, they are probably also referring to quality as well.
The truth is that most gambling affiliate sites don't have any USP at all.
That being there is nothing unique about their site that makes them stand out above the competition.
With the recent Google Panda update this is becoming more true as sites that don't have original or unique content are going to be pushed further down into the rankings.
Some affiliates think the idea of a good USP or niche is a no deposit casino bonus website.
Well there are probably hundreds of these and if you are going to start with a site like this you should ask yourself what makes your site so special and worthy of being in the first page on google for this keyword.
Similar articles of interest
Getting started with your first affiliate website
Using your internal linking strategies to control your link power