Acroud AB, formerly Net Gaming, aims to acquire PMG Group's assets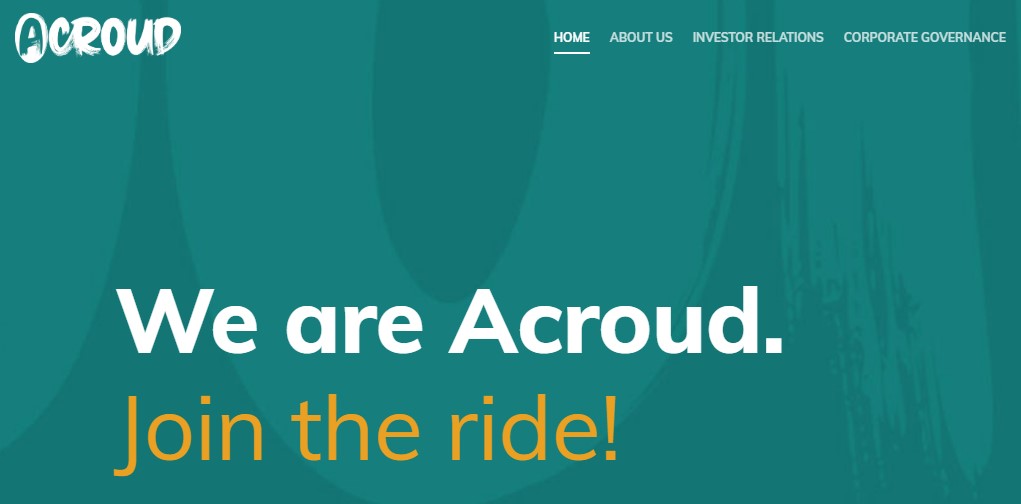 Acroud Ab, an igaming affiliate business firm, has sent the agreement deal for acquisition of the igaming assets of PMG Group, an online marketing solutions provider for around $6.5 million.
All ownership of the affiliate networks, software providers and affiliate campaign specialist would be transferred to Acroud, making them the owners of Matching Visions, B2B software provider Voonix and Traffic Grid.
Acroud president and CEO Rovert Andersson commented, "This is a major piece in the puzzle to move Acroud strategically forward in the direction to become "the media house of the future" and a fast-growing global challenger in digital comparison and news services,"
The firm understands that should the two parties come to an agreement of purchase, this deal could still be on hold for completion until the end of the year.
According to Adersson claims, these move goes according to the company's aim of cementing them as a B2B provider of igaming affiliate campaigns and software provider.
He further added, "[These] acquisitions are together transformative for Acroud's operations, and we now aim to efficiently complete them,"
"The focus will thereafter be on operational excellence and develop the new Acroud together with our new team and partners on the exciting journey ahead."
About ACROUD
ACROUD owns, operates and develops high-quality comparison sites, mainly in iGaming affiliation, for the purpose of helping their partners by channelling high-quality users to the Company's customers – primarily iGaming operators. Through the sites, ACROUD generates high-quality users, primarily to global iGaming operators. The Company, which was founded in 2003, has just over 70 employees and is headquartered in Malta, however, if you do a quick search on Google you will find that they now have less than 70 employees and the headquarters are in Sweden, but they have offshore workers too.
With this new acquisition you can expect better iGaming content and better software for affiliate programs or partner programs since they will have a bigger group of programmers, scientists, marketers and even professional gamblers that know how the industry works.
The stocks for this company have been quite well since 2019 and financially the company had a tangible success even in the year 2020, so you can say that this is a solid company with a great future and is worth the shot investing on it or buying their services and products, for more information you can check their website or their profile in Linkedin.