AffPapa confirms 1-year partnership with 21 Partners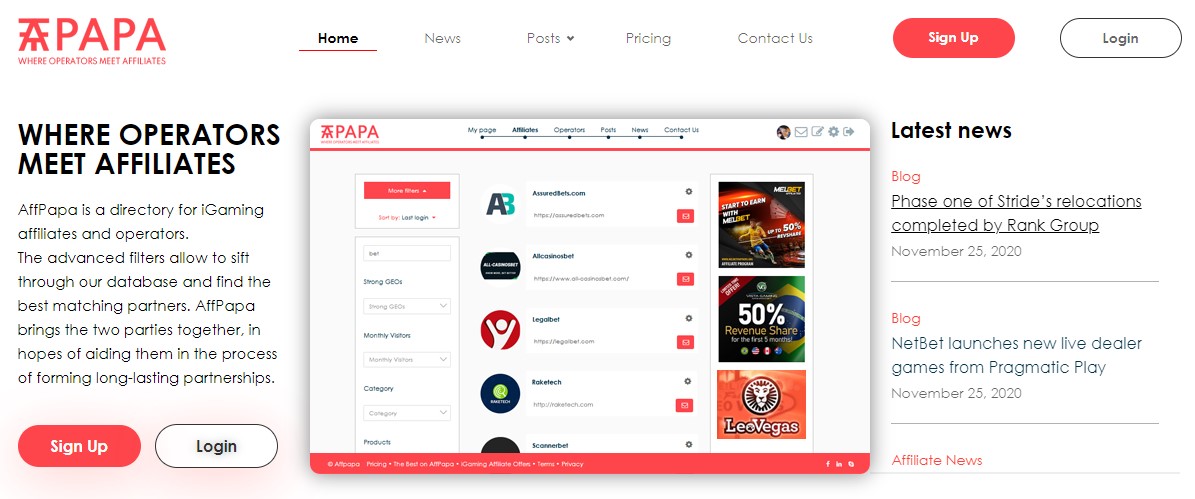 iGaming directory AffPapa has signed a 1-year partnership with 21 Partners, an affiliate program that allows users to become partners of their brands.
Joining 21 Partners is an immaculate way for people to make money without any capital investment involved.
Members of 21 Partners earn money while advertising the casinos to players. Partners earn a commission measured by the revenue that players produce. Partners only have to sign up which is completely free of charge.
Following the signing, there have been several declarations. A spokesperson at LivePartners said: "LivePartners' brands are excited to extend our partnership with AffPapa, one of the most interesting new directories in our industry, for the whole of 2021.
"The AffPapa team offered us amazing support and proved very responsive. The filters are easy to use and we could offer our affiliates special deals."
Alexander Barwén, Affiliate Manager at 21 partners, commented: "I came across AffPapa the other day and immediately felt that this is a very useful tool for any operator or affiliate that is looking for new partnerships. That feeling only grew stronger after seamlessly navigating the site and speaking with Yeva, so signing up for 1 year was a no-brainer for us.
"We are very excited to find out the real potential of AffPapa, and we are very sure that this is the start of a long and fruitful collaboration."
Head of Commercials at AffPapa, Yeva Nrava also added on the partnership: "We at AffPapa are very excited to be working closely with 21 Partners as our newest partner. It feels amazing to widen our publisher portfolio and continue to offer possibilities for numerous collaborations between our affiliates and operators. The collaborative process was an absolute breeze thanks to Alexander!"
21 Partners has been making waves in the affiliates industry for a while by providing professional services and allowing the player to have control and autonomy over their choices.
Their products show lots of potential, with users claiming their casinos to be some of the best in the industry, covering a vast selection of games and a high withdrawal limit, as well as having incredibly helpful customer service. Players were quick to note that all issues regarding payments are always easily cleared up, rendering 21 Partners a reliable platform. 21 Partners accepts both smaller and larger affiliates without distinguishing either one.