Amsterdam, Euro 2016 and Affiliate Tips with Marius Filip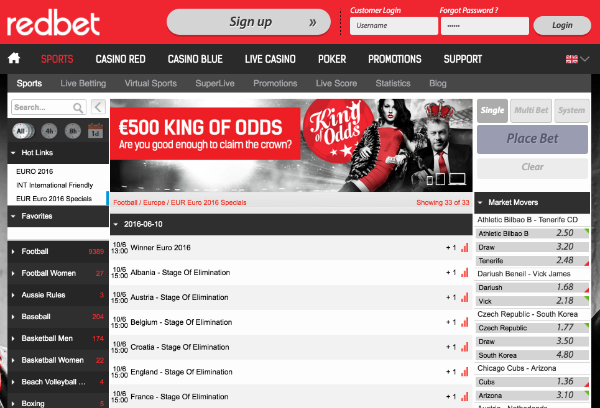 Our interview is courtesy of senior marketing manager Marius Filip of Bonnier Gaming Affiliates as we discuss changes in the industry including acquisitions, the Euro 2016 tournament and tips for affiliates.
JW: Are you ready for the Amsterdam Affiliate Conference 2016?
MF: Yes I'm very excited to attend this great conference and meet again with all my gaming fellows. I will be in Amsterdam as always between Tuesday 7th – 10th June and I would be delighted to meeting our partners and discuss about our current and future cooperation. Also we will have stylish gifts to give away. To book a meeting please contact me at [email protected]
JW: With the recent acquisition of AskGamblers by Catena Media, are you surprised at all of the changes happening in the industry on both the affiliate side and operator side?
MF: Throughout the past years I've seen a wave of consolidation and mergers, predicted for the industry some 6 years ago. This has evidently increased in 2016, when the gambling industry has undergone another series of acquisitions, which happened so fast that it suggests more consolidations will follow. The start of this irreversible process was marked with big affiliate network companies acquiring the majority of good ranking sites in International and Scandinavian markets. With regards to the agreement my good friends from AskGamblers and Catena Media reached, I'm not surprised at all and believe it is a successful deal for both with many more to follow in the future.
JW: Surely things at Bonnier Gaming must be just as busy with a lot of changes and improvements happening. What has the program been up to for improving things for both players and affiliates.
MF: Dedicated to success, we're constantly looking for innovative and unique solutions for our affiliates/players. We have a few exciting things coming up, which we anticipate will give a nice boost to our Scandic/International markets. This includes new desktop and mobile sites for our brands:
MamaMia/Redbet/Vinnarum/Bertil/Whitebet, variety of new casino providers to offer greater game choice to our players. Also we are planning to open new markets and are looking into the new licenses acquisition. We have build strong brand awareness in the Nordics, particularly in Sweden, due to regularly running TV Ads.
I always suggest to our partners to take advantage of all these product improvement which has positive impact on their results and conversion. We will ensure to continuously provide support and offer fresh and unique content to keep up consistent engagement levels.
Also we are about to complete an ongoing project where Redbet/Whitebet/Heypoker affiliate data will be transferred in real time into the partner backend, the same way we have at the moment for MamaMiaBingo/Vinnarum/Bertil.
From players perspective we always look at the new ways to continue offering unique & exclusive promotions/tournaments which serve as a great acquisition tool to our affiliates and make every step of the players' experience enjoyable. Conversely, we offered our top affiliates VIP packages to watch European Championship, Hockey World Cup and other exciting events.
JW: Since 2011, poker has taken a real beating and many poker affiliates have either moved away from the business or diversified more into casino and sportsbetting. Redbet seems fairly committed to poker. What is your take on poker both in the current state of poker as well as where you see it going.
MF: Redbet/Whitebet/HeyPoker have been up and running since 2002 and each year we have been able to grow and give better service while poker has been losing a bit of its traction. Poker boom is over but we have had the urge and need to get adapted. Our own understanding of multiplatform and multi-channeled gaming has allowed us to get the most from our players, and vice versa, which develops increased player loyalty and helps to boost the commissions that our poker affiliates generate. Bonnier Gaming brands are geared up with very strong casino & live casino, sportsbook, poker and bingo sections, therefore customers have the opportunity with one single account to cross the products and enjoy a wide range of games and offers across all our verticals.
One of the biggest challenges and opportunities that contributed to Bonnier Gaming increasing number of new poker players was optimized mobile version. Consequently, this helped our poker affiliates in the acquisition of the new mobile poker players particularly looking for mobile poker product. We also created a mobile responsive newsletter and continued to introduce new ad types, and mobile tracking options for our affiliates.
We are constantly offering our poker players private freerolls, organizing live poker tournaments, livestream.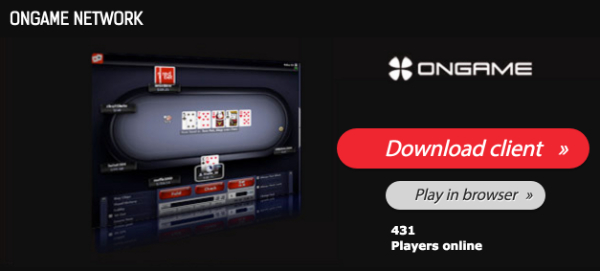 This is not all, we hook up poker enthusiasts with offers that meet their needs by ensuring we're delivering the right promotional messages in the right way depending on device, in the right location depending on regulatory demands, in the right language, and at the right time. Also we shifted to promos for recreational players instead of promoting deals and promos for the volume players.
JW: If you had to start over as a new affiliate in online gaming, what would your blueprint for success look like?
MF: Online Gaming industry is very exciting and ever-changing environment, and affiliates must be mindful to evolve with it. A successful affiliate has been in my opinion a combination of well-planned focus on their own websites from both functionality and user experience perspective as well as SEO, paid advertising and email marketing and their organic growth as well as large and strategic acquisitions.
JW: Without giving away the secrets of your best performing affiliates or naming them, how would you describe how they operate their business, do their work, what makes them stand out from all the other affiliates?
MF: I believe that the future of affiliate does not lie within who can generate the best links but in who can create the best experience. A successful affiliate need to create a social environment on his websites that gets so appreciated that the players keep coming back. This is not all, affiliates need to focus a lot on quality content. This is a major key to success.
Efforts on SEO, better user engagement, as well as constants testing consistently increase the volume. That combined with valuable keywords can lead to higher quality of the traffic. Successful affiliates are those who constantly evaluate their advertised casinos' performance and player values for each specific source of traffic which inevitably leads to increasing their revenues. The better functionalities the affiliate sites have, the more visitors will come back. Finally, a successful affiliate is that who makes the best use of Social media. Consistently sharing fun, high value, engaging content with their Facebook followers without making them feel spammed, and encouraging to like, and share their content has broadened their reach. In addition, successful social media affiliates are shaping their brand image by developing content strategy, studying their analytics, and test the types of content that resonate with their target demographic.
JW: Who do you think is going to win the Euro 2016 and what player campaigns are happening that affiliates should know about?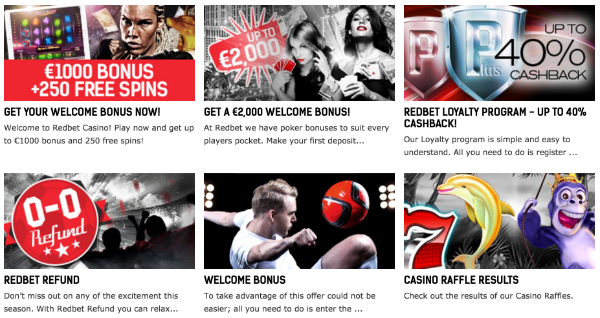 MF: I will be extremely happy if Romania will win Euro 2016. At Bonnier we are pioneers in adding a real range of unique, attractive and fresh sportsbook promotions, I will enumerate few : 0-0 Redbet Refund, €500 RED MINUTE, Redbet KING OF ODDS. Stay tuned, during European Championship we will have impromptu promotions which will offer to our customers VIP tickets to European Championship, IPads, T-shirts with favorite football team and many more.
About Bonnier Gaming Affiliates
You can read the review of Bonnier Gaming Affiliates or join the program.