BAC Networking Tool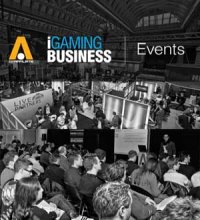 iGB Events just got better with their best Networking Tool to date: The BAC Networking Tool! Available for iPhone, Android and Blackberry mobile phones.
The Barcelona Affiliate Conference is days away and their best app is ready and impressive.
The best way to get the app is to get it from here:
http://showcase2.eventgenie.com/igamingeventapp/
This app is available for iPhone (app store), Android (Play) and the Blackberry App market.
Once you get the app just signup and you'll get access to the app, the main menu has the following:
Schedule
Speakers
Exhibitors
My Event
Mapping
News & Social
Information
Messages
Networking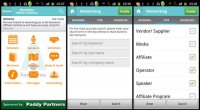 Probably the most important and useful features of this app is the Schedule, Networking and Messages
Messages
As the name suggests, this is where you get messages from others using the networking tool. Once you signup expect to get some messages quickly.
Schedule
If you want to know which sessions are happening then you'll find a nice calendar showing all the days, events and times with descriptions, events like the SEO competition analysis seminar.
Likewise you can also click on Speakers to see who is speaking at the conference.
Networking
In the Networking section you can search people by keyword, last name or company name.
At the time of writing this article a search for 'forex' shows 9 people and a search for 'casino' shows 46.
Days ago a search for all attendees showed over 300.
As of October 10th that number is now 1245 visitors and it should increase as the conference starts and more people get the app.
You can also search for attendee type like Vendor/Supplier, Media, Affiliate, operator, Speaker, Affiliate Program, Sponsor and just Attendees.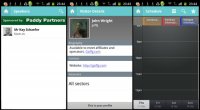 Why is this app so great?
BAC conference sessions aim to provide a wealth of information with panels, presentations and exclusive insights from expert speakers. With an expected 70+ exhibitors this will be the biggest exhibition in the industry, offering more stands and a larger space for meetings in one huge hall. Maximise your business without leaving the room. The relaxed atmostphere of these events encourages the open exchange of ideas and experiences. You will have plenty of opportunities to network with affiliates, affiliate managers, operators and speakers.
If you have ever been to any igaming conference you'll know that there are usually thousands registered but previously it has been almost impossible to know who has attended.
If you are an affiliate program looking for affiliates you'll want to try to network with as many affiliates as possible.
Likewise for affiliates, this is a great opportunity to catch affiliate managers or other service providers that could help your business.
For everyone that attends these conferences you'll want to get out of it as much as possible and this tool helps to get in contact with some important people you might not even know they are attending.