Barcelona Affiliate Conference 2014 Preview

The Barcelona Affiliate Conference 2014 from October 23rd to the 26th and iGB's Shona ODonnell thinks you should attend not just for the fun parties but the networking opportunities as well.
1. How many delegates are you expecting for the Barcelona Affiliate Conference 2014 and how does that compare to last year?
This year we are expecting to see 2,200 delegates in total, which will be an increase of about 10% on last years numbers.
2. Let's be honest, is this one of the more fun affiliate conferences?
Honestly it's hard for me to pick a favourite conference, they all have something that makes them stand out. I love Barcelona because it's the most intimate of our events and it's such a great city.
3. What are some of the parties and events planned so far?
Excitingly we have the opening night party sponsored by
Affiliate Republik
, they are based in Barcelona and know how to throw a party so they are definitely going to give us a night to remember. We'll be announcing the venue next week, but you can be sure it will be one of the best Barcelona has to offer. On Friday we have a very special birthday to celebrate for one of the operators that will be at the show and they want to celebrate in style. We finish off as always with the Intertops Sunday Session and that will be in a lovely, chilled, outdoor venue, perfect for a few last drinks before heading back to the office and making a start on that huge pile of business cards.
4. For those that are more serious about business and networking, how will the show enable this?
We aim to create as many opportunities for networking as possible, from Welcome drinks during preregistration to networking parties each night. We have also started to create quiet areas where possible at the parties, as this is what delegates told us they'd like to see. So if you want some quiet networking look for the signs at the venue. In the venue itself we have created lots of seating areas to enable people to have meetings throughout the day. And finally for Amsterdam we introduce a new event app which was very, very well received. Engagement with the app increased by over 2000% and no that's not a typo! By making a more user friendly interface and having competitions we saw more people than ever start networking and setting up meetings before the show had even started. So everyone will be pleased to hear that we'll be bring this app back for BAC
5. What's new this year?
Lots of things are new. We have moved to a new venue, the CCIB, which is really modern and bright. It's also just a four minute walk to the official hotel, The Princess, and we have the whole hotel so it should be lots of fun having everyone in one place. BAC also see's the Financial Partners Expo join the main show and move to two days. This is the only event for affiliates and introducing brokers in forex and binary. This area will be clearly marked in the hall and we'll have its own conference room educating affiliates on how they can move into this very lucrative space, expect a touch of luxury in the finance zone.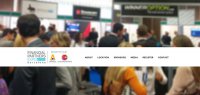 6. What about the conference sessions?
We are just finalising the program this week and are still keen to hear from anyone that would like to speak or has any topics they'd like us to cover. We are trying to introduce more advance sessions in response to the feedback from our surveys.
7. What can everyone look forward to and why should people consider this conference?
Barcelona is a great city, we have a wonderful new venue, a hotel take over and I'm pretty sure the sun will still be shining in October. Registrations are 41% ahead of where we were last year so it looks like it's going to a busy show. Over the ne next few weeks we'll be letting everyone know about the very exciting party venues and all of the promotions and offers that our exhibitors are running. I'm also very excited to announce that we are going to be running a competition for affiliates that are new to the gaming sector and have never been to an event. iGB Affiliate will be offering five of these affiliates two nights' accommodation at the official hotel, help to set up meetings with operators and make sure they are well looked after throughout the event. If anyone reading is interested we'll be launching this next week so watch the BAC website for more information on how to apply. Finally the conference offers a unique opportunity to meet with colleagues in the industry face to face and develop new and existing relationships. I'm looking forward to seeing everyone and as ever if anyone has any questions then they are most welcome to give me a call.
About the Barcelona Affiliate Conference
Dates: October 23rd to 26th, 2014 Website: 
http://www.igbaffiliate.com/events/barcelonaaffiliateconference/