Best Free Affiliate Marketing Software predicted for 2022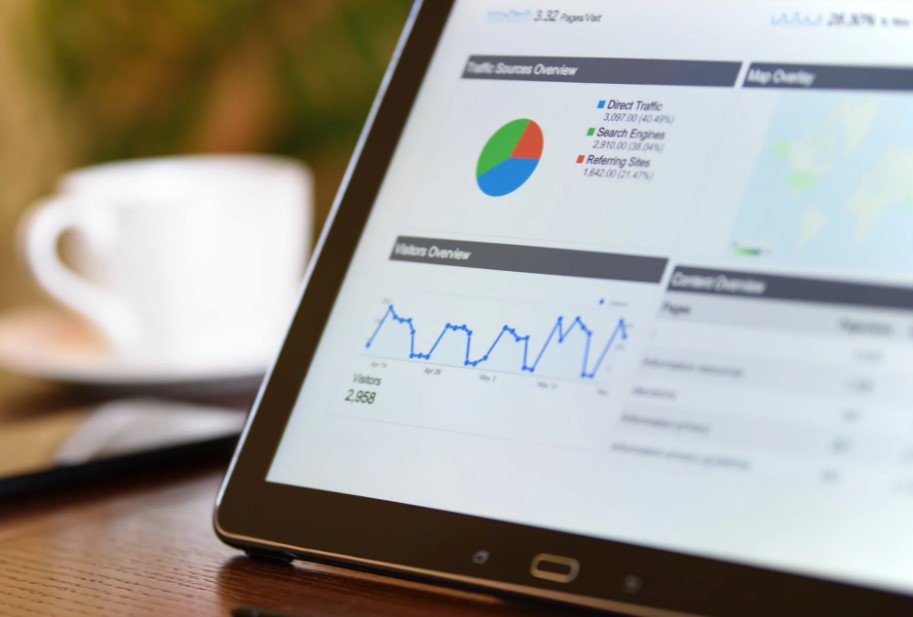 Any affiliate marketing software is a system developed with the intention of providing affiliate programs with tools that can help them sponsor any type of brand.
Commonly, these systems offer many features including tracking tools, real-time stats and lots of marketing material that is meant to make the promotional work a lot easier for any affiliate program that acquires the software.
Affiliate marketing software is an important topic within the iGaming industry. Mainly, due to the high number of gambling platforms that are being released every week, you can bet that the competition is serious as it can be.
Toughness of the Market
Nowadays, affiliate marketing software has to offer cutting-edge features in many aspects in order to be considered worth acquiring.
Most affiliate programs have top-notch systems that should keep up with the demands of the markets, however, the owners are always looking for the best of the best to be on top of the market.
For the year 2022, a good affiliate marketing software will be a cornerstone for every affiliate program that will be operating. Therefore, it is important to know which ones are the best ones to choose depending on what you are looking for.
You have to realize that many of these systems are paid but does not necessarily mean that they are the best since there are many that are for free or at least for free for a limited time such as:
Affise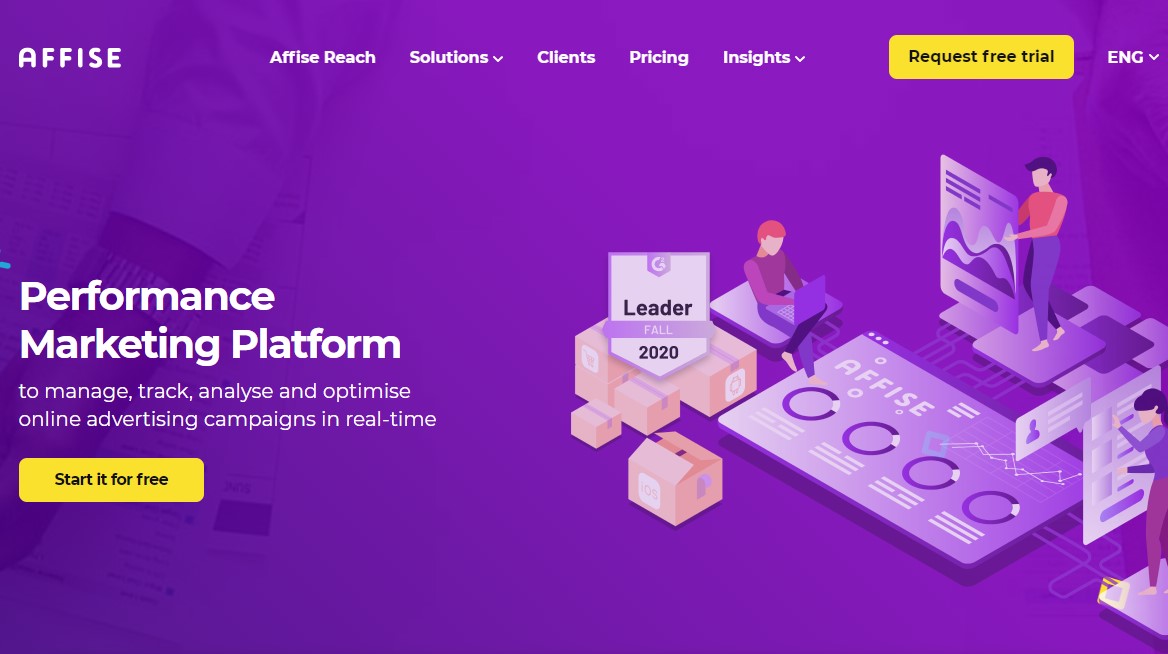 This Affiliate Marketing Software is aimed at advertisers, brands or any type of company looking to improve their marketing results.
The system counts with:
Completely accessible pricing policy
All the billing services are already part of the software
it counts with strong security to avoid any type of fraud.
At the time, the system is counts with more than 1,000 customers in more than 104 countries in all the continents.
Apart from the high number of clients it has, Affise provides a 24/7 assistance in multiple support platforms for all the customers.
Versions
Affise has a free version that counts with plenty of interesting features and tools, so you do not have to feel rushed to get the paid version of it.
But, in case you are interested in getting your hands on the paid version, you may do so by requesting the free trial. So, once the free trial is over, the system will be available to you at $499 per month.
Payment Rails
This is an API-first affiliate system that performs payouts automatically.
Payment Rails offers a clean collection of affiliate banking details and a high quality dashboard where you are able to send payments to any affiliate in more than 220 countries in several currencies as well.
This is certainly a compelling platform that would make the payment procedures a lot quicker and easier for you when it comes to paying your affiliates on a monthly basis.
Pricing
Payment Rails has:
A free version.
It offers you enough tools and services to pay all of your customers on time at every occasion.
A paid version.
Allows you to test the full package that Payment Rails has available to all the affiliate program.
A free trial of the paid version
Offer18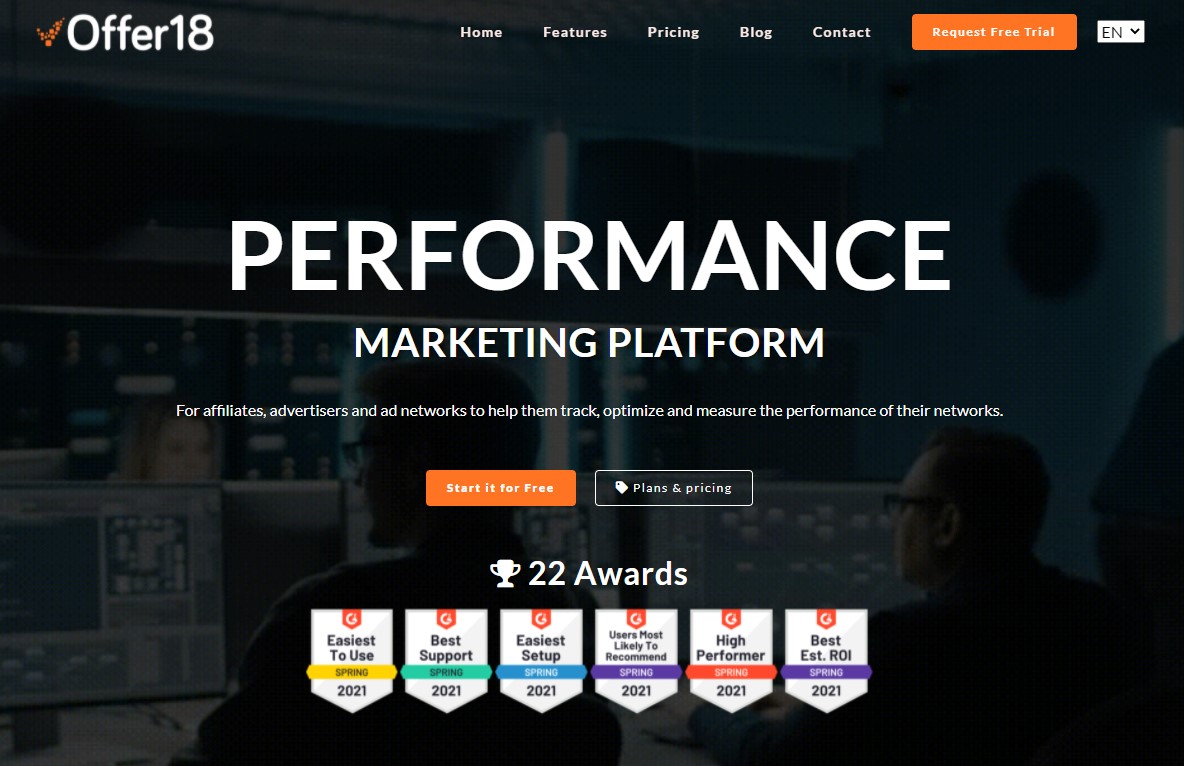 Offer18 is a fascinating Affiliate Marketing Software that has grown a lot over the course of the last few years.
The system focuses on providing affiliate platforms with fraud detection, banner management, commission management, affiliate management and many other incredible features.
Overall, Offer18 allows you to have complete control over the actions and results that your affiliate platform has on a daily basis.
Versions
Offer18 offers its clients 3 different options
Free version
Paid version
Free trial.
The free version already has a high number of features available to the clients, so you can make use of it and still get great results in all aspects.
When it comes to the paid version, this one is based on a fixed fee for every feature that the client wants. The cost per feature is $49.
The free trial allows you to seize all the features available by Offer18 for a limited amount of money. Once the trial is over, you will be prompted to pay for all the features that you want to use.
Outbrain Amplify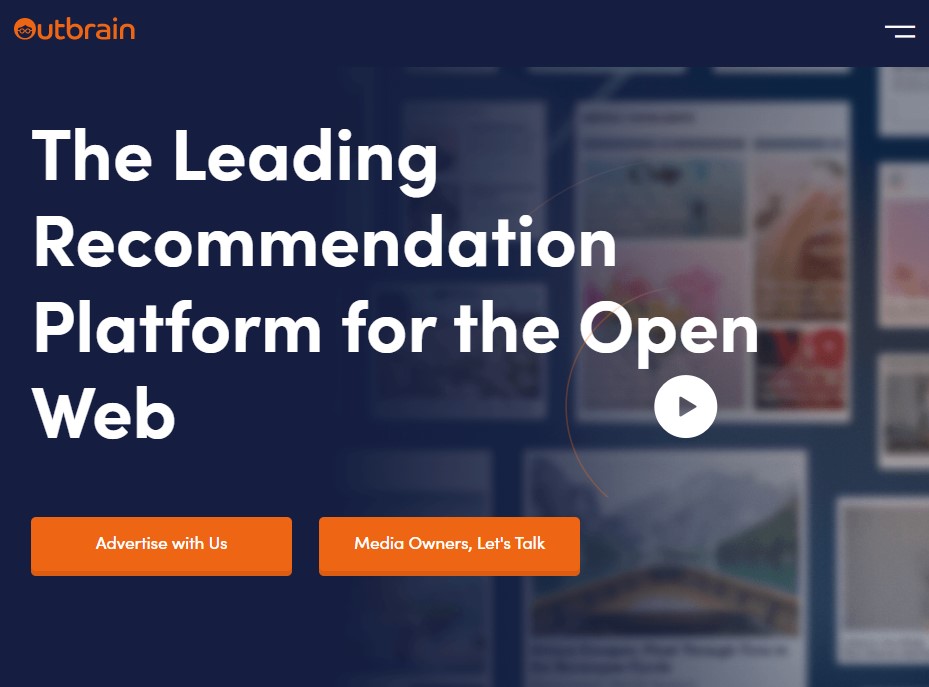 This is an advertising system that focuses on performance.
Outbrain Amplify focuses on providing top-notch features and tools that can help its clients reach a high number of users and get positive ROI.
Apart from that, Outbrain Amplify works with the publisher sites, so your affiliate ads are able to get full exposure to the best quality traffic that is available nowadays.
Version
Outbrain Amplify has a free version, a paid version and a free trial available to each and every affiliate program that is interested in hiring the service.
The free version allows you to get great exposure with reputable publisher sites. Moreover, the paid version consists of the affiliate platform paying for every feature it wants to have.
The most interesting fact about the paid version by Outbrain Amplify is that the features are paid only once, turning this affiliate marketing software into one of the cheapest systems available in the industry.
SimplyCast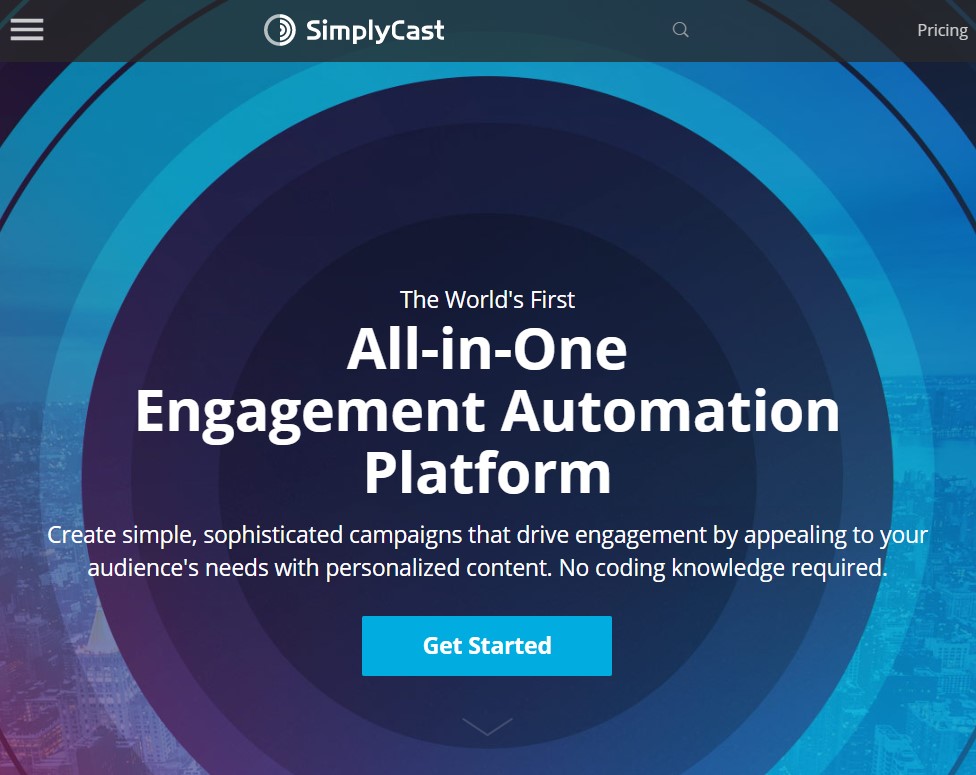 SimplyCast is an affiliate marketing software that offers intuitive features and tools for any type of company across the whole world.
The system has a feature that combines marketing automation, inbound marketing and high-quality communication.
At the moment, it garners thousands of clients in more than 175 countries worldwide.
Some features available for affiliate platforms on SimplyCast are:
Customer Surveys
Lead management
Banners
Landing pages
Email marketing
Contact management.
Versions
SimplyCast has a free version as well as a full paid version and a free trial.
The free version can be acquired at any given moment without any unnecessary procedures and hassles.
On the other hand, the paid version is shockingly cheap at $3 per month only.
You can also go ahead and request the free trial in case you are interested in the full version, but you are not sure if it is the right choice for you.
TrackingDesk (Anytrack)

This is a tracking platform that gives you absolute control and management over each and every affiliate and user that is part of your affiliate program.
Some tools available to the clients are:
Analytics
Landing page rotation
AB/Testing
Conversion tracking
User agent targeting
Geotarget
Campaign management.
This affiliate marketing software may be one of the most complete options available for the platforms looking for a reliable free system.
Versions
The free version of the system offers more than half of all the features available in the full version. You may use it on your platform at any desired moment.
Regarding the full version, it charges $50 for every feature obtained by the client. The features are paid on a monthly basis.
In case you just want to use this software for a limited amount of time, you are free to request the free trial. You can enjoy all the features that AnyTrack has and then, stop using the system without having to pay a single quarter out of your money.
StatsDrone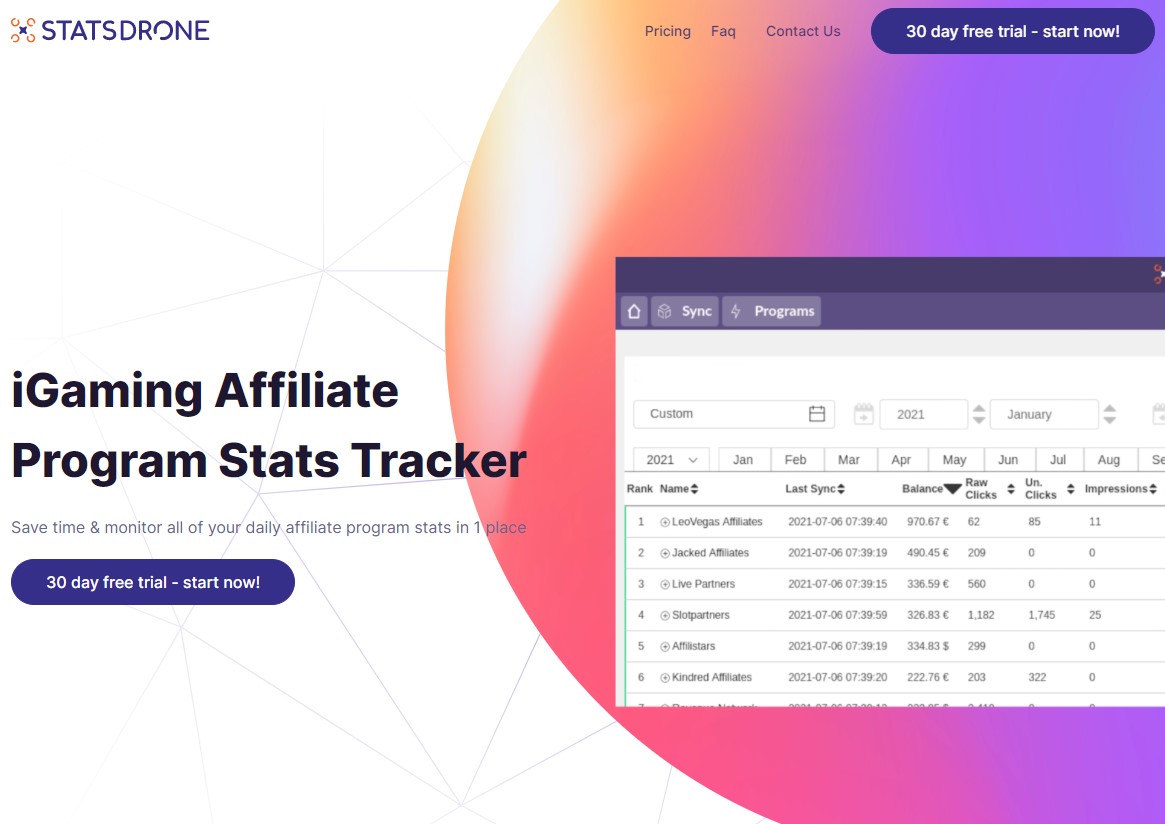 We also recommend you our affiliate program stats tracker of choice - StatsDrone which has a 30-day free trial and with that you can check out more than 500 gambling affiliate programs in real time to see what they are offering
Also, this software can be accessed from your desktop, laptop and mobile at any time 24/7, so you would not miss any offers.
This software is constantly being updated with new features every month, so you will get notifications and instant email alert when new affiliate programs or promotions are launched.
Versions
As previously mentioned, the program has a 30-day free trial, and after that you will have to pay a small fee of $29 per month, which is not that bad compared to other similar software programs.
One of the best features of the free trial is that you can fully test the software with no restrictions, just like a full member.