Bet365 Ohio Sports Betting Guide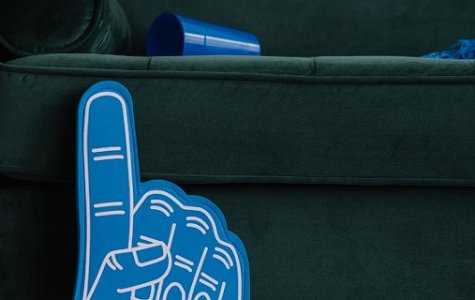 Since becoming legal on January 1st, sports betting in Ohio has widely grown in popularity, though the relatively short time frame of its legality means that operations are still relatively new.
This begs the question; Where can residents of Ohio participate in sports betting?
Though sports betting and the operation of sportsbooks within state lines are still in their early stages, there are options already making themselves readily available to Ohio residents, including the popular Bet365 sportsbook.
What Is Bet365?
Bet365 is an online gambling company and offshore sportsbook based in the United Kingdom. The sportsbook is fully licensed and regulated and operates in four different states including Ohio, Virginia, New Jersey, and Colorado.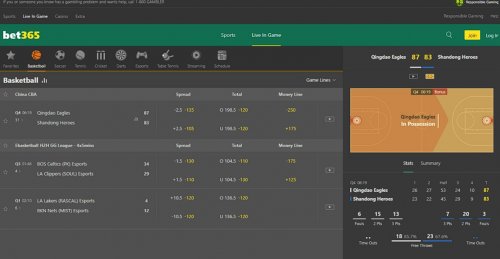 What does Bet365 Ohio Offer?
Bet365 is known for its top-of-the-line customer service and offers new Ohio sports betters a great deal to sign up for their platform.
New users can claim the Bet365 Ohio promo code deal when signing up for an account. The promo code is applicable after a $10 deposit and placement of a bet from as low as $1.
After placing the bet, users will receive $200 in bonus bets whether the bet wins or loses. This one-time offer serves as an excellent means to jump-start your sports betting fun in Ohio, but like any other promotion terms and conditions do apply. When thinking of how to use bet365 promo code in Ohio, the following will apply:
Must be 21 years old or older
The bet must contain odds of -500 or greater
$10 minimum initial deposit
Qualifying bets are to be paid out after the first bet has settled
Any qualifying bets must settle within 30 days
How Old Do You Have To Be To Sports Bet In Ohio?
Players must be 21 years old or older and located within Ohio state lines to be able to place a wager.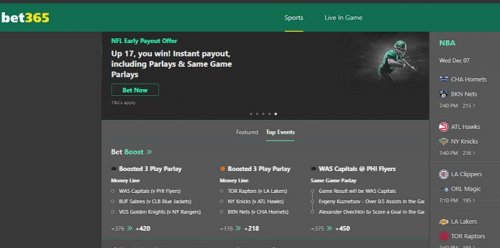 Which Sports Can You Bet On With Bet365 Ohio?
Bet365 offers Ohio residents a vast list of sports betting options including the popular mainstream options such as basketball (NBA and NCAA and European Leagues), baseball, football (NFL and NCAA), soccer, and ice hockey.
The sportsbook also offers a diverse set of options outside of the core four including Darts, cycling, rugby, table tennis, volleyball, golf, motorsports, and more all available on the platform's website or digital application.
What Types Of Bets Does Bet365 Offer?
Bet365 offers residents of Ohio multiple different types of sports bets. Here are a few of the most popular options.
Moneyline bets - bets that are placed on the outright winner of a game or match.
Spread bets - bets that are primarily focused on the margin of victory or defeat of a particular team.
Totals (Over/Under) bets - bets that are placed on the total number of points or goals scored in a game or match.
Proposition (Prop) bets - bets that are placed on specific moments or occurrences within a game or match.
Futures bets - bets that are placed on an event that will happen further down the line such as a tournament winner, award winner, or odds that a team will make the playoffs.
Live bets - bets that are placed during the course of the action. Odds frequently change with these types of bets as teams accumulate points or goals in a game or match.
What Can't Players Bet On?
Residents of Ohio cannot bet on pre-recorded events, events conducted by primary or secondary educational institutions, or events where more than half of the athletes are under the age of 18. Additional side bets that are not applicable include what color of Gatorade could be poured on top of the winning coach's head after a big game, and the result of a coin toss.
Overall, Bet365 Ohio offers sports betters a wide range of different sports, types of bets, and promotions that keep players engaged and entertained while watching their favorite sporting events and teams. When gambling be sure to do so responsibly and with a disciplined approach.