BetBlocker, the app to help problem gamblers block gambling sites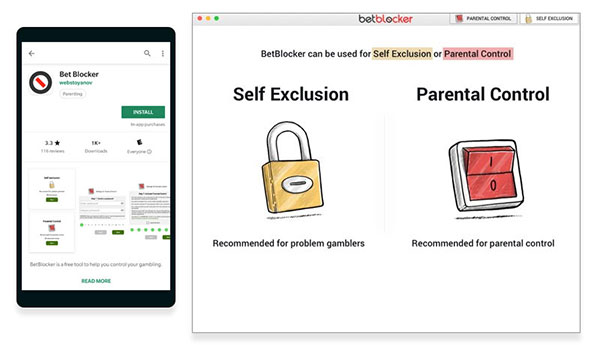 The team at BetBlocker are very pleased to announce the launch of the latest new feature to help their users control damaging gambling impulses – the addition of the restriction of gambling related apps on Android devices!
Manager of BetBlocker, Duncan Garvie, had this to say about the new feature:
"With more and more people accessing gambling via their mobile devices it is more important than ever that there is a resource available for those who feel that gambling is getting on top of them to take action to help themselves limit their exposure to this addictive activity. Restricting gambling apps further improves our service for Android users, limiting one more avenue of access."
What is BetBlocker?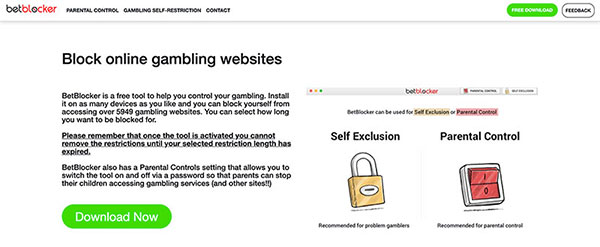 BetBlocker is a free tool that users can download onto their internet capable devices that will restrict the device from accessing over 5.9k gambling operator websites. This most recent update (version 10.2) will see Android users also restricted from accessing over 1k gambling related apps in the Play Store. Even if the app is installed before BetBlocker is activated, the user will not be able to access the app once a restriction is put in place.
When setting up a Gambling Self Restriction users can choose their own restriction length, anywhere from 24 hours to 5 years. Once activated the user will not be able to deactivate the restriction until the full selected restriction period has concluded. Users can also choose to include gambling information sites in their restriction, to ensure that they are not exposed to advertising for gambling or other sites that might challenge their self-control.
How does BetBlocker differ from other Responsible Gambling programs and software currently on the market?
There are several other software type tools available on the market that look to achieve a similar outcome to BetBlocker, but all of these currently charge users a subscription fee for access. When asked about this, Mr Garvie had this to say:
"Gambling addicts all have one thing in common by the time they are looking to place barriers between themselves and gambling services: they've lost too much money. Many of the user we've interacted with via BetBlocker support are in dire situations, often resulting in them being unsure where they are going to find money for food, shelter and clothing for themselves and their families. Any price barrier to this type of service is going to be too high for these users and ultimately ensure that the most vulnerable and desperate users are the ones excluded."
Alongside this, BetBlocker uses an 'exact match' system rather than 'keyword frequency' restrictions. Keyword frequency restrictions look to scan each page before it loads, which can slow browsing speeds, and restricts pages that contain certain keywords. This can ultimately result 'false positives/negatives' where pages being restricted that are not actually gambling pages, simply because they discuss a theme or topic related to gambling or gambling pages are missed where they don't contain the focus keywords. The exact match system ensures that only urls that are confirmed to be gambling urls are restricted.
Who is behind BetBlocker
BetBlocker was set-up by the team that runs ThePOGG.com. When asked about the reasons for this initiative Mr Garvie had this to say:
"Having managed thousands of disputes for ThePOGG.com I've come into contact with a large number of users who were in desperate situations. Often what we could do to help them as an Alternative Dispute Resolution service has been limited and we wanted to offer something that could genuinely make a difference to those people who came to us. We looked referring these users to other services that charged subscription fees, but I was never comfortable with the economics of this model.
BetBlocker was born of this discomfort. It is intended to be entirely free to users, without upfront fees, advertising and restricting data collection to only that which is used to assist our users with technical issues and improve the service."
BetBlocker as a Community Project
The BetBlocker team are keen for everyone to see the tool as a "Community Project". We have some great systems in place to collect and restrict new gambling operations as they come online but no system will ever be perfect in the online environment, especially where gambling operators are weakly regulated. The biggest resource to improve and extend the restriction to ensure that users are protected is THE USERS. An in app features allows users to report any url they've been able to access. By reporting sites or apps that you find that the restriction misses you help us improve the restriction for thousands of active users. Reporting a url may seem like a small thing to do but can make a huge difference to a large number of other users who are at risk from these services. On average 10 urls a day are added to the restriction due to reports from users. The service is improved and strengthened by the users who need it and every single user can make a difference to the tool as a whole. The BetBlocker FAQ answers all the questions on how the app works.
With users working together BetBlocker will continue to improve and offer an ever more comprehensive tool to assist the growing number of people struggling with gambling addiction.