BetCruise affiliate program interview with Nicole Sims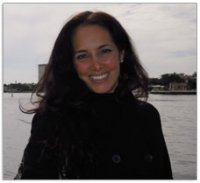 Nicole Sims is the Marketing Manager and PR person at BetCruise affiliate program.
You can reach her at: [email protected]
What is your role at BetCruise affiliate program?
I am the Affiliate Manager of the BetCruise gambling portal.
We launched the new affiliate program on November 1st. I work with a good team that supports our Betcruise partners and clients.
Tell us about the BetCruise portal.
Well, BetCruise combines the three most popular types of online gaming: casino, poker and betting.
The goal of the project is the gambling portal with the best terms in the entire internet for its players.
That is why we offer no house edge games in the casino, rake free poker and betting exchange with no commission.
Our clients of the Betcruise portal will also find many interesting features such as:
Randomness control system in casino which allows players to confirm the randomness of the game's results and even to change the results of the game blindly.
The wide range of roulette games where each can find your favorite game. For example, all likes No Zero Roulette.
FREE Daily Lottery in the casino where the client can win up to 10000 euro by filling out the lottery ticket and playing in the games.
Unique games like as Multiball Roulette, Caribbean Advanced Poker, Poker Switch, 6 Card Poker 1-2-5, Stos and others.
The leverage on our betting exchange which allows the player to place offers on several events, up to 10 times over the amount.
New depositors get 10 euro bonus instantly.
To cashout the bonus the player must win 100 euros exceeding his deposit and bonus.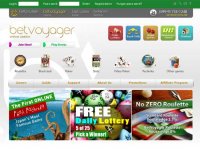 All the betting products are virtually zero house edge games, can you explain how it works for the sportsbook, poker room and casino?
Equal odds aren't only virtual, but also very real.
There is one principle for all BetCruise sites: only winners pay a house fee and only 10% from a withdrawal of net winnings from the portal.
Since players for the most part play games with equal odds for the casino and player, they win as many times as they lose.
In poker and the betting exchange, where players play against each other, an inexperienced or an unlucky player doesn't pay any commission.
Only knowledgeable and professionals transfer a small part of their winnings. Now isn't that fair?
How are players reacting to these games?
Players are reacting positive for many different reasons.
Our job is to educate those who still have doubts about the value Betcruise offers.
At first glance, offering games with equal odds sounds unrealistic, particularly, when it concerns a casino.
But there is Randomness Control option, which guarantees that it is impossible to cheat the player.
Rake free poker and betting exchange with no commission - is the place for playing of inexperienced players.
They play without the rake and the commission allows them to remain in the game longer, but on the otherhand, is the place for professionals who have more stringent requirements for bankroll, because pay of 10% net winning is more profitable than paying rake in each hand and / or tournament in poker or a commission for every win at the betting exchange.
What can affiliates expect when working with the affiliate program?
It won't be difficult for affiliates to get their players to notice such a fair playing resource for them. And with even odds for the players on winning and losing, affiliates are indifferent from where they receive their share.
The affiliate program seems to be growing, what can affiliates expect for 2012 from BetCruise?
BetCruise gives affiliates 50% Rev Share of the House Fee. Therefore, partners can expect the biggest profits over several years.
And in 2012 the portal will install new games, new tournaments and new features while raising the limits of bets in casino and also to translate the website to other languages.
Our Affiliate program will continue to develop new marketing materials and reporting.
Read the BetCruise affiliate program review or visit their website: