BetGames.tv has a new CEO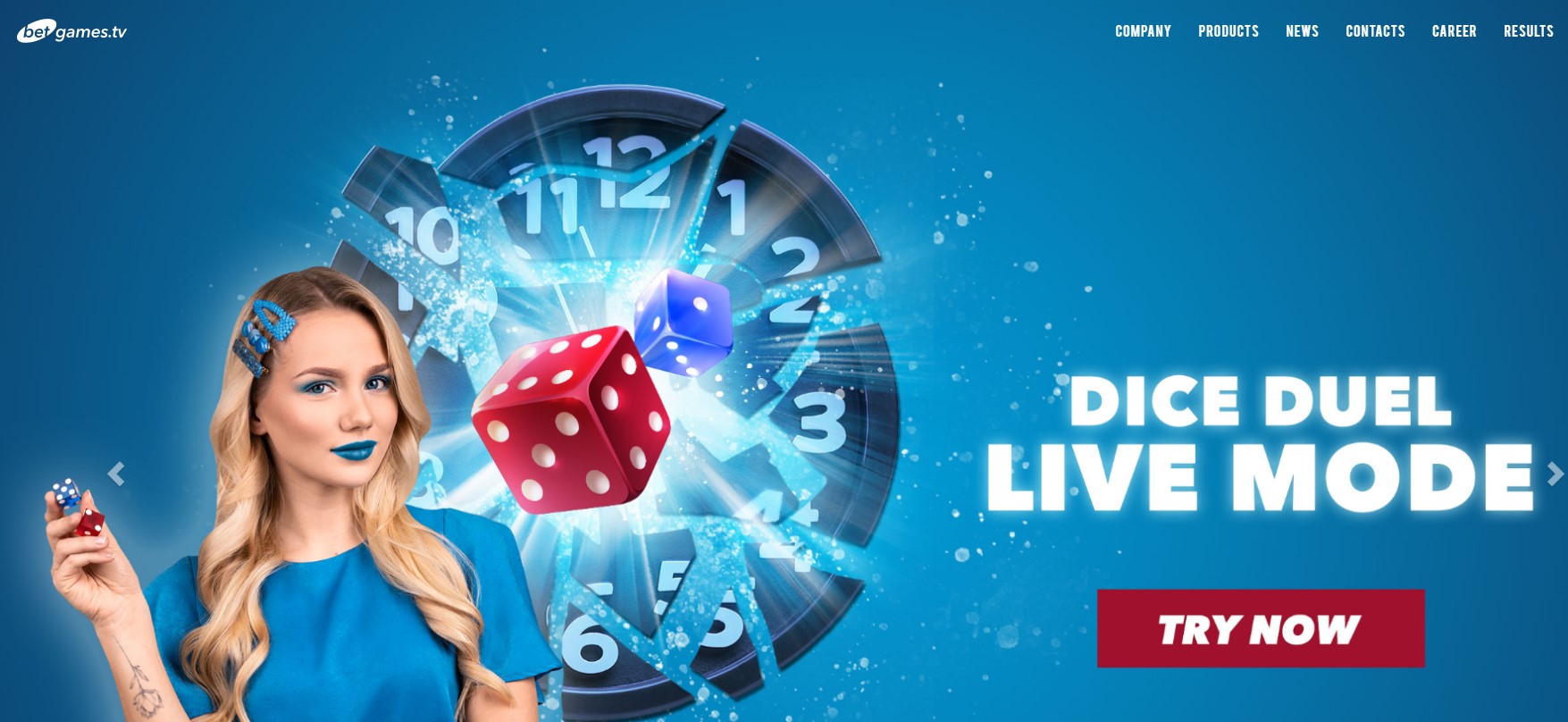 Dealer content provider BetGames.Tv has hired a new chief executive officer. The PhD in high-tech marketing, Andreas Köberl, with 12 years of experience within managing positions that involve software products.
Köberl is switching up seats with founder Vygerdas Jonikas.
Köber started as a commercial director and then went as the head of the Trinity Bet Group. Additionally, he holds several degrees in engineering and business.
He also had something to say about this announcement: "I have had the opportunity to learn from several B2B industry leaders over the past decade, and my recent experience building up a B2C operator in a highly-competitive market will serve me well as I look forward to this exciting challenge at BetGames.Tv."
"I am grateful for the trust that has been placed in me. Vygerdas and the team have built an incredible and unique company and culture which I plan to grow to new heights in the coming years."
BetGames' founder also commented the following: "It has been a very pleasant journey, from a crazy idea to today, a successful company, where we have filled the betting market with a constant calendar of table games, lotteries and other inventive live content."
"I strongly believe that everybody should do what they are best at. For me, this means generating new product ideas and driving innovation, and I'm thrilled to have a superbly-qualified candidate in Andreas coming into the CEO role, where his experience and hunger for new challenges fits perfectly."
The change in positions between these two executives may seem a bit weird, considering that the founder decided to step down a level in order to give room to someone that, he considers, may be the most qualified individual to be leading this top-notch gambling company into the new era of online betting.
The role is certainly not easy at all. The new CEO will have to face incredible challenges that involve battling against the many obstacles created by the horrible pandemic that has hit the whole world. For this reason, BetGames.TV lauded Köberl's wealth of experience in both engineering and business sectors, having also served in various positions which have overseen the management of complex software products.
Even though the appointment of the new CEO is a big change within the company, it has to be said that BetGames.TV has been updating its gambling services over the past few years. The company started off offering live dealer games only. It did not go wrong in any way though.
The company ended up becoming one of the primary options when it comes to poker games, baccarat games, roulette games and any of the titles that you are used to seeing on the online casinos that offer live casino games. After having taken over the live dealer games, BetGames.TV decided to adjust to the new trends and get redesigned, keeping the basics and topping them up with extra details.
Offering a huge selection of betting options while keeping the same principles as a real casino, the company suggests around 90 outcomes for players to choose from, while keeping the principle of the game in place. BetGames.TV provides coefficients to assess various levels of risk.
That is why different types of players can find the most appealing outcomes to suit their needs. Conservative players can choose lower odds with the same degree of risk, while others, who are willing to risk more, have an opportunity to hit the jackpot with winnings two thousand times higher than the stake.
Unlike in live casino, live games give the flexibility to play different games at the same time. After one draw you can place bets on another one of the same game or follow the action with the next the nearest draw of a different title. It's multi-table effect with a possibility to try different games without losing a turn.
The new CEO, Andreas Köberl, also gave a statement about what to expect from BetGames.TV and the new changes to come from the reputable gambling company. "We are executing a comprehensive strategy focused on aggressive growth which will challenge every part of our company. We have ambitious plans to reshape ourselves to become totally flexible and scalable in being able to tackle the exciting challenges that are posed by new customer segments and our own expansion".
BetGames.TV is also looking to enter new markets so that it is possible for this company to expand its reach and be part of the lives of many players across the whole globe. Addressing this particular issue, the new CEO stated: "This is a key part of our strategy project, we are and will continue to do our homework properly and assess potential focus markets in their minor detail our offerings are pretty much everywhere from a geographical perspective, so we do have some solid data on how our product is perceived and how we need to improve to foster that growth. At the top level, it is a question of assessing market potential and ensuring accurate prioritization of investments, which applies to both geography and customer segment. We'll lock this down in the next couple of weeks."
After all that being said, you can bet that this company is going to skyrocket their followers and their profits, there is no doubt about that.