BtoBet and Aspire Global secures a new deal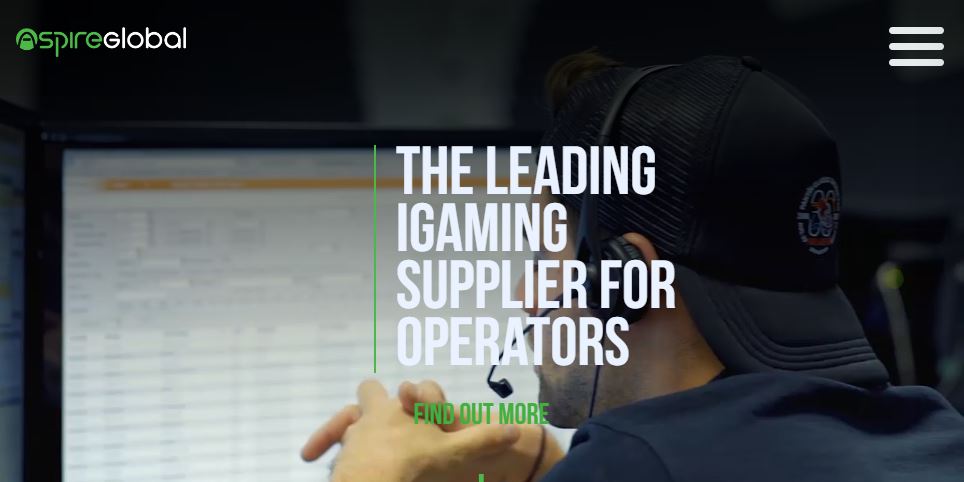 BtoBet has finally come into an agreement with Aspire Global with the closure of a deal where they purchased a new sportsbook tech provider.
This deal, worth $20 million in cash, has come as a new addition to the expanding portfolio of Aspire Global as a supplier of platforms, effectively proving their leadership across the entire market of the igaming industry. The deal could let them tiptoe into the sports betting venue for the first time for the company.
The main strategy for the supplier is actually long-term, as they stated previously that they don't expect any major returns in the short term side of things. Aspire Global's service will be aligned more to the B2B iGaming value chain making their main goal, as of now, to be more about keeping the expansion card at the front of the table. Being able to provide their services to all of the major sectors is still the most important part of the deal for them.
BtoBet's sportsbook technology is currently being used by 33 operators in Africa, Europe and Latin America.
CEO of Aspire Global Tsachi Maimon said the following regarding the news about the deal: "With the acquisition of BtoBet we have become a true global B2B company which owns and provides an iGaming platform, sports betting, casino games and games aggregator as well as managed services for all continents and markets."
"Aspire Global can now compete for any deal, big or small, that exists out there."
Aspire Global has surely witnessed how sportsbooks are turning into one of the primary betting choices for the players worldwide. Despite having such a large number of operators and licenses, Aspire Global never focused on providing the most detailed and advanced features when it came to betting on sports events.
Thanks to the sudden increment in the number of players that prefer betting on sports events than casino games, it has changed. Sports betting is a form of gambling that involves making a wager on the outcome or final result of a sporting event.
Most participants become involved in sports betting for the sake of pleasure. Watching live sports is exciting, but the adrenaline and excitement are amplified when money is on the line.
All the players have their favorite teams to watch, but they don't play every day of the week. They may have to wait several days, if not weeks, to see their favorite teams or players participate. They can watch the other teams in the league compete while they wait, but it's typically not as thrilling if their club is not engaged. This is when sports betting may come in handy.
If you want to cheer and get passionate about a game that you would ordinarily be less interested in, a little sports betting stake can help. You may not be interested in either team participating, but if you wager a few dollars on one of them, they will become your favorite team for the length of the game. This can even work in sports that you do not like, since it increases your personal interest.
The best aspect about sports betting is that there is always the possibility of making money. You always have the chance to win, regardless of the size of your wager, which not only feels wonderful but also adds a little additional cash to your wallet. This money-making does not have to be limited to a few additional dollars here and there.
Many people have gone through extensive training to become professional sports bettors. They've perfected their ability to read through data and, more importantly, they have a sharp eye for generating accurate predictions. Sports betting may be for you if you have a special skill when it comes to forecasting the final result of a sports match.
Considering everything that has been mentioned, it is obvious why Aspire Global has taken the interest in focusing more on sports betting. The betting giant has been clear about his intentions within the gambling industry. The players can simply expect more high-quality offers and features from all the platforms managed by Aspire Global.
If you have not joined any Aspire Global platform, but all the news about the deals and offers that this betting company has available to the players have struck your curiosity. Do not think any longer, go ahead and join any of the many betting sites that are operated by Aspire Global. They will let you sign up for free and check all the betting possibilities that you can seize at any moment.
Aspire Global also offers the chance of displaying the sites in multiple languages, so in case you struggle to understand the English language, you can switch to a different one that permits you to bet freely and comfortably at all times.
As Aspire Global CEO, Tsachi Maimon said, this betting company can compete for any type of deal, no matter how big or small it is. So, it would not come as a surprise if you keep on getting news from new partnerships and deals done by Aspire Global in the near future. The company just seems unstoppable.