BetMGM and Pittsburgh Steelers announce partnership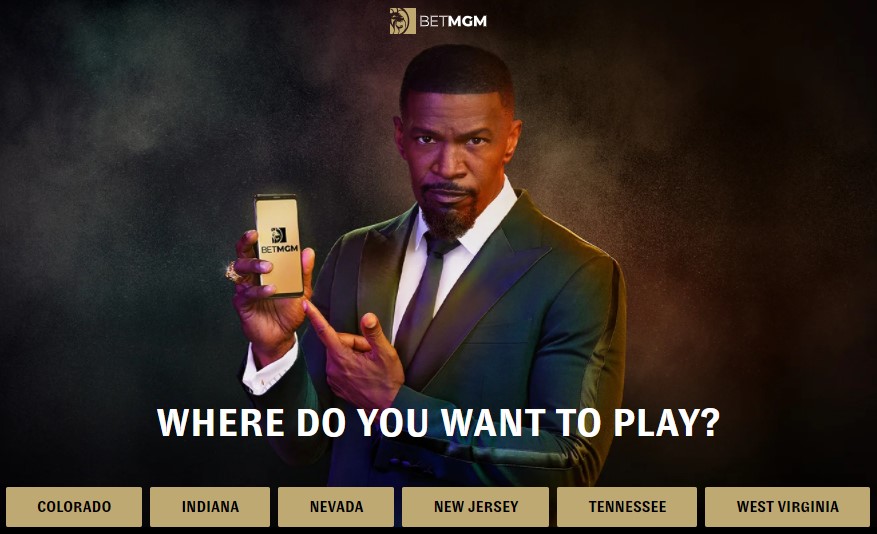 BetMGM, a leading sports betting and digital gaming company, is the team's First Gaming Partner.
The betting brand will act as a presenting sponsor of the Steelers' Kickoff pre-game show, as well as running a sweepstakes competition, offering fans the chance to win a range of prizes, such as club level season tickets team merchandise.
Ryan Huzjak, Vice President of Sales and Marketing at BetMGM, said: "We are excited to introduce BetMGM to Steelers Nation. Not only will BetMGM be elevating some of our existing platforms, but they will be introducing new and exciting opportunities to Steelers fans. We are looking forward to kicking off this partnership."
BetMGM will have full use of Steelers marks and logos in communications across marketing, product, social media and digital properties. As part of the agreement, BetMGM will become an Official Sports Betting Partner of the Pittsburgh Steelers once their online sports betting product launches later this year.
Chief Revenue Officer Matt Prevost from BetMGM also said: "Steelers Nation is one of the most passionate fan bases in professional sports, and we're thrilled to bring the excitement of BetMGM to Steelers fans. We're eager to launch BetMGM's gaming offering in Pennsylvania and I can't think of a better way to kick off our entry into the state than through this monumental partnership."
BetMGM is a betting brand that operates via the GVC Holdings and MGM Resorts. GVC has become an official partner of PlayPause, GeoComply's new multi-state responsible gambling tool. The solution will be made available to operators and regulators via Conscious Gaming, a new non-profit organization established by GeoComply, and will launch first for BetMGM.
With this incredible move, BetMGM shows its dedication to become a famous and reliable gambling platform that all the players around the world are able to join. The site has accomplished signing a partnership deal with one of the most successful teams in the NFL. The team has a lot of history in these competitions and its fan base is known for being quite loyal and fearless.
Those are certainly two characteristics that BetMGM would love to see in its players. Apart from the deal, BetMGM has made it possible for the gamblers within the United States to have a trustworthy betting site available.
That is because sadly, this nation does not count with many betting sites due to the fact that online gambling is considered illegal within this territory, prohibiting the players to enjoy the many joys and thrills of supporting their favorite teams and play some fun games from their PCs, laptops and mobile devices.
Now, the players located in Pennsylvania are able to have lots of fun enjoying many betting options anywhere they go. BetMGM has given them the opportunity to experience the many advantages that online betting has.
BetMGM is also looking to expand its reach within other states of this country. One of its main goals is being able to have a large base of players within the United States of America. If this experienced betting platform accomplishes this milestone, it would become of the most important betting sites across the whole globe without any doubts.
As a matter of fact, BetMGM has just landed a partnership deal with another sports team in the United States. In this case, it is the Washington Nationals. This is a baseball team that has witnessed its fan base grow exponentially thanks to the many good results that the team has gotten in recent years.
After the signing of this deal, BetMGM has become the only mobile sports betting app available at Nationals Park (the Washington Nationals home stadium). The deal also includes a retail BetMGM sportsbook connected directly to the stadium.
To express his high hopes and happiness over getting this interesting deal, Adam Greenblatt, CEO of BetMGM said. "Launching in Washington, D.C. at Nationals Park sets the stage for our plans to expand BetMGM within the region, as we've already seen great success in Virginia," he then said. "The Washington Nationals have been a fantastic partner, committed to innovating the in-stadium fan experience, and we're looking forward to opening our retail sportsbook at the stadium later this year".
Even though this deal will allow the players within the district to use the betting platform of BetMGM, there are some intriguing traits about the usage that the players must be aware of.
The first trait is the fact that anyone within the district can download the BetMGM app on their phones and tablets that run on Android and IOS. But, there is a second trait that makes the deal even more peculiar.
It is the fact that due to local restrictions, the users will need to be within a two-block radius of Nationals Park to be able to successfully place mobile wagers. It is said that this is mandatory since the BetMGM's gaming platform will provide Nationals fans with a unique opportunity to enhance their game day experience and bring them closer to the action on the field (quite literally).
So, you know now. If you want to bet on the BetMGM platform, you will have to get yourself and your device close to the stadium. It is quite a weird characteristic that many players will not be happy about, especially the players that reside far away from the stadium and will have to travel for long periods of time to get there.