BtoBet and Luckybet partner up for more presence in Nigeria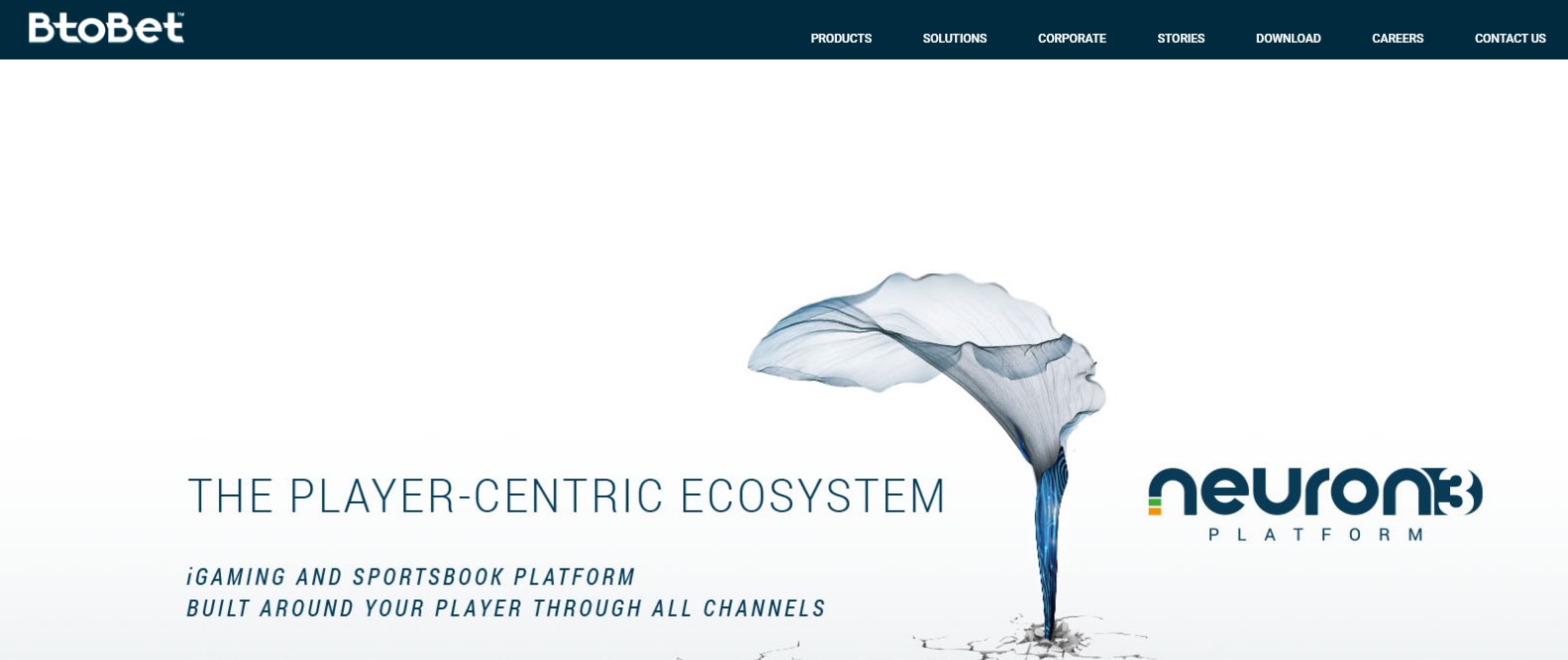 BtoBet, another platform provider that was recently acquired by Aspire Global, an iGaming supplier, has come to terms with a Nigeria-based operator called Luckybet.
The agreement will serve as a means to build more bridges when it comes to retail and online operations within the country as Luckybet will power BtoBet services with the advanced Neuron 3 platform. STM Gaming being the regional certified partner of BtoBet within Africa.
Focusing on delivering an enhanced user experience to its players, the Nigeria-based operator will be delivering a diverse content offering based on local and international sports betting, including live sports events, online and live casino, and virtual sports.
BtoBet's chief marketing officer, Sabrina Soldà, expressed her satisfaction regarding the partnership, stating that throughout the years the company has developed itself into the primary gateway for the African igaming market, with a proven track record of success across various jurisdictions.
She stated the following: "I am positive that BtoBet's technologies will help Luckybet reach its goals in becoming a local leader. I am also pleased that through this agreement Luckybet will make good use of our new retail solution in its network of almost 100 shops, which not only allow for more effective operations but will also permit our partner to target non-registered players through our innovative rapid registration process, making space for more cross-selling opportunities."
"This will not only enhance the betting experience at the retail level, but will also provide the players with an ameliorated UX through the true interconnection of all channels. I am confident that through the use of our advanced solutions Luckybet will strategically position themselves to register a growth in their market share."
Luckybet's COO, Morten Foght also added that Luckybet has always sought to deliver an optimal experience to its players through its retail outlets, and now will be able to improve by diversifying its business model and incorporating the online channels.
"We look forward to collaborating with BtoBet, who like us have at heart the betting experience provided to the player through the constant search for innovation," he expressed.
BtoBet is a high-quality gambling provider of sports betting and casino games in multiple categories. This betting company also offers management solutions to other gambling operators, as it is the case of Luckybet.
All the company's services and products are completely authorized in regulated markets across the world, allowing many players to enjoy high-quality betting options at any given moment of the day.
This partnership with Luckybet has been reached just a bit after Aspire Global bought all the shares of BtoBet. This agreement was done with the intention of increasing the popularity and trust that exist in the aforementioned betting company.
BtoBet offers gambling services across the whole world. Some continents where this betting company is authorized to operate are: Asia, America and Europe.
Aspire Global is surely striving for greatness with this last agreement. Entering the African market is surely a great move from the gambling giant. Thanks to this initiative, the gamblers in Nigeria will be able to enjoy the possibility of betting on sports events, live casino games, slot games and many others.
Luckybet is set to offer not only many betting options, but also a wide variety of payment methods and promotions, so that the registered players have nothing to worry about at any moment.
It has not been announced yet, but it is quite likely that BtoBet makes another move within the African continent. The betting company may be looking to partner up with another operator that could give them the chance to enter another country in this particular continent.
As a matter of fact, BtoBet has been in discussions with the virtual sports supplier Elbet. The purpose of the possible partnership with this particular operator would be increasing the presence of both companies within the African continent.
Elbet intends to complement BtoBet's position in Africa with its own significant presence in both the retail and internet sectors. Its major games, Lucky Colors and Virtual Football, are industry leaders in the region and have a devoted following.
Through this expanded collaboration, both companies will be able to collaborate to provide the players with the finest features in many African areas.
The news about future partnerships between such reliable gambling operators within the African continent has surely made a good number of players happy. That is because this continent has been somewhat forgotten in comparison with the others when it comes to the number of betting platforms available.
The rising news about future partnerships has made the players believe that the betting companies are starting to look at the African countries with different eyes.
Another interesting deal done by BtoBet has been the partnership with the operator William Hill in Colombia. The arrangement is long-term and enhances Aspire Global's leadership position in Latin America, particularly in Colombia, of course. BtoBet will supply its platform and cutting-edge sportsbook solution to each and every player that wishes to have fun and earn extra money from the Colombian territory.
After having signed this deal with William Hill, the Aspire Global Group is able to operate in over 40 regulated markets spanning Europe, Latin America and Africa, including countries like the US, UK, Denmark, Portugal, Spain, Poland, Ireland, Nigeria, Colombia and Mexico. The Aspire Global offices are located in Malta, Israel, Bulgaria, Ukraine, North Macedonia, India, Italy and Gibraltar.
At this particular moment, it can be seen how Aspire Global is looking to become a primary choice when it comes to not only online gambling, but also retail. All of these agreements and partnerships surely leave the industry experts and players thrilled, expecting to see what else can this gambling company offer to them in the near future.