BTOBET Signs Deal with Surebet247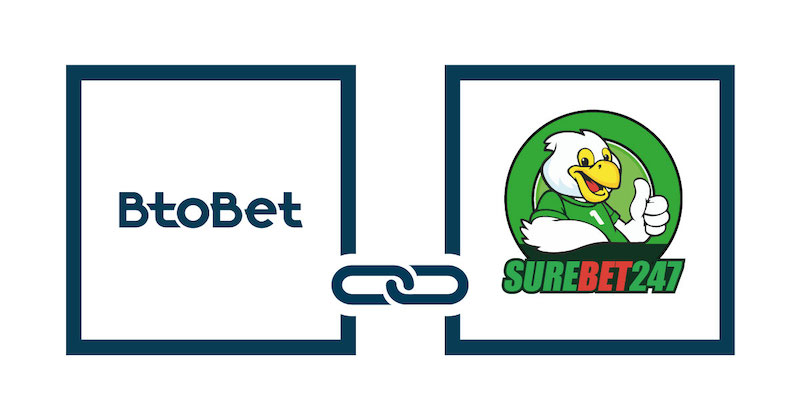 BTOBET PENS SIGNIFICANT MULTI-CHANNEL DEAL WITH SUREBET247
The terms of the deal will see the provision of the Neuron technologies also to the bookmaker's extensive retail network
Leading iGaming platform provider BtoBet has extended its footprint in Africa announcing a long term partnership with leading Nigerian bookmaker SureBet247. The deal will see the Nigerian licensee integrate the Neuron platform to all its channels, which also encompass circa 1500 betting facilities in the country, making it one of the largest betting brands in Nigeria. The Nigerian operator will be delivering a diverse portfolio of offerings based on local and international sports betting, including live sports events, online and live casino, jackpots and a range of special bets and virtuals.
Alessandro Fried, BtoBet's Chief Executive Officer, said that SureBet247 is clearly one of the major players in the Nigerian gambling market. "With BtoBet registering growth on all market fronts, we are pleased to note that this partnership further cements our leadership position in Africa. It is based on these results that we continue to build our strategy to create an unparalleled sports betting experience with visionary operators."
"The management team at SureBet247 were quick to recognize the quality and excellence of the Neuron platforms to deliver a true player-centric and holistic omni-channel betting experience, that will further help their strategy in bolstering their market leader status in Nigeria."
Under the terms of the deal SureBet247 will be gaining access to BtoBet's Neuron scalable technology, taking advantage of the flexibility and adaptability of the platform to create a unique front-end interface in order to create brand unicity whilst providing their target players with an augmented user experience.
BtoBet has a wide presence in the regulated African iGaming industry, with the advanced Neuron at the core of betting operations in 25 countries on the continent. For further information, please contact [email protected].
About BtoBet.
BtoBet is a multinational company and is part of a group with 20 years of experience in software development in IT, telecommunication, e-commerce and banking, strongly committed to technology and widely investing in technology research and development. The experience gained at the forefront in these advanced environments, compared with the more recent gambling industry, allows BtoBet to be visionary with a deep understanding of the requirements of the market, catching changing trends and anticipating bookmakers' and operators' needs. BtoBet is a true partner in technology, offering a standalone platform and services for the iGaming and Sports Betting industry. It counts on a very talented, continuously trained development team and day to day management support to clients. BtoBet allows licensees to be unique in the market, by giving them the opportunity to completely personalise their offers for Sports betting and iGaming business, online mobile and retail. Visit our site on: www.btobet.com