Careers Convention on SiGMA Day Two for all graduates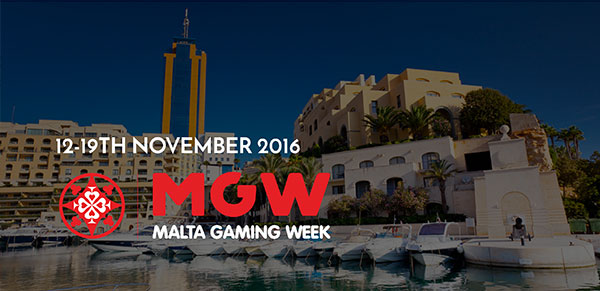 Press Release - Careers Convention on SiGMA Day Two for all graduates
August 17th, 2016
The Malta Gaming week will this year feature a careers convention for all developers and graduates seeking a career in igaming.
SiGMA's ultimate goal is to bring the entire gaming community together, from affiliates and operators to regulators and vendors. This year, it also wants to serve the purpose of recruitment in Malta. In the words of SiGMA's Eman Pulis, "It is well-known that recruitment remains one of the trickiest aspects, often leaving developers in short supply and an increasing number of graduates looking to form part of the gaming industry. This is where SiGMA can provide an excellent platform on Maltese shores."
For this reason, on day two of SiGMA16, the doors will be open to all ICT, Law, Accountancy and other graduates and student organisations from 14:00 till 18:00. Partnerships have also been cemented with the MCAST College as well as a number of private ICT institutions and universities. It is strongly encouraged that HR departments of exhibiting gaming companies be present on day two of the summit.
When asked about the partnership with SiGMA, Managing Partner at Event Planner James Cassar said: "I've worked on various events with SiGMA for a long time and this partnership should pave the way for some great opportunities for graduates who are seeking a career in igaming. Through this event we want to create a bridge between students and the betting company world where great employment opportunities exist."
The summit will be offering conferences, stands set up by the exhibitors, as well a series of great networking events. It will be taking place between the 16th and 19th November 2016 at the InterContinental Hotel, St. Julian's. For further details visit www.maltagamingweek.com and www.maltaigamingsummit.com.
The real money that the online gaming industry generates is increasing rapidly. The worldwide market is now valued at $59 billion. The market is anticipated to surpass $92.9 billion in value by 2023.
The popularity of real money online gambling is influenced by several factors, such as:
The rise of advanced technology.
More countries around the world legalizing online casinos and real money bets.
Increasing trust for gambling sites among the players.
Improved availability thanks to smartphone apps and mobile-friendly websites.
As the industry grows, it creates more job possibilities within it. Various roles are available, including live dealers, game developers, cybersecurity specialists, and creative marketers. The rising number of casino job possibilities demonstrates the industry's importance to society.
The government gets to collect its taxes, gamblers get to enjoy their favorite games, and the growing number of new betting sites creates innovative and lucrative careers for many professionals across the whole world.
Here are some of the most interesting new careers available within the iGaming industry:
Online payments or eCommerce payments specialist.
The safety and reputation of the iGaming industry are critical. In the business, there is a growing demand for payment and fraud solution professionals. In the United States, for example, the average annual income for a digital payments project expert is $66,137.
Given the fact that this is an international industry that hires professionals from all over the world, wage disparities across countries are minor.
Specialists in digital payments are in charge of developing and suggesting methods to improve the platform's security. They examine industry security requirements on a regular basis and ensure that their platform respects them.
Live Dealer.
This position's criteria are difficult to meet. Because the job is aired across the world, the applicants must be pleasant in front of the camera.
Because the players worldwide participate in live casino games, strong mastery of the English language is a must at all times as well.
Legal Adviser.
When a new gaming site is launched, it must fulfill the legal criteria of the entity that will be responsible for granting it a license.
PayPal, for example, is prohibited in most areas where gambling is prohibited, thus these websites are unable to use it as a payment option. Furthermore, every site requires specific terms and conditions that safeguard the player's rights while also preventing fraud. Another problem that has to be resolved before the website goes live is taxes.
Gambling is a heavily regulated industry. As a result, legal specialists with at least three years of expertise are needed for iGaming employment in countries such as Malta. In most of the posted advertisements, a MA degree in law is required.
Cybersecurity Specialists.
Attempts for fraud are common on gambling websites. The players want to abuse the bonus systems, so they try to play through multiple profiles. Some of them get banned and try to access the site again. Hacking attempts are not excluded either.
In order to be lucrative and offer a high reputation to all the visitors, these websites have to be secure in all ways.
Cybersecurity experts are needed to analyze daily transactions and investigate suspicious ones. They also develop data collection plans and collect additional data for analytical purposes. They are responsible for creating and maintaining the platform's security system.
Marketing and communications experts
This aspiring market needs sponsoring more than ever. Marketing experts are required for multi-national targeted campaigns. They need to measure the potential of the audience in a particular country and develop a specific strategy that targets them via paid advertising, email, and other techniques that could help them grow in the industry.