Casino guides for UK webmasters 2019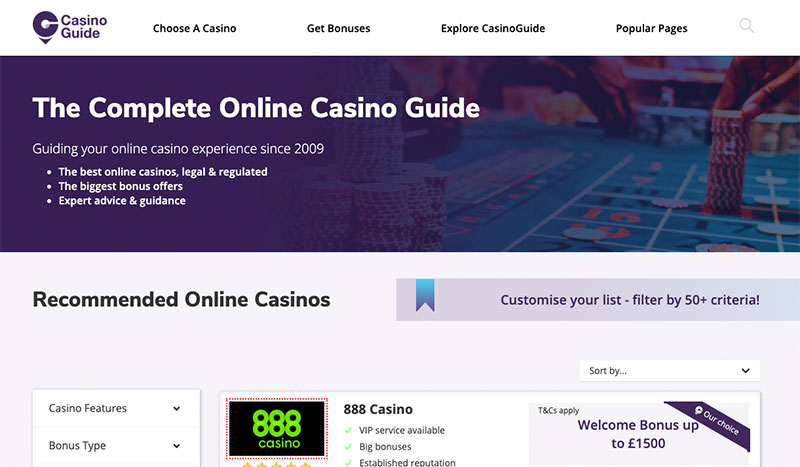 The gambling industry in the UK is still growing. This growth is not as big as it was a few years ago and it seems that there is more than one reason for that. For example, the number of people from the UK and around the world that have still not tried online gambling is lower than before. This means that online casinos can't attract many new players. But, this is not the biggest problem that casinos and casino-related sites from the UK are facing. It seems that the authorities are making things more complicated when it comes to online gambling activities especially for the providers or marketers focused on this industry. We will use this guide to help UK webmasters and the general public to understand the current state of online gambling in the United Kingdom.
Overview of online gambling in the UK
Online gambling is legal in the United Kingdom and as a matter of fact, the UK is considered to be one of the main international hubs for this type of activity. It's the UK Gambling Commission, a body formed and operated by the government, that regulates gambling in the UK including online gambling.
There are many different types of online gambling that are licensed by this commission. With a license issued by this gambling commission, operators are able to provide access to games in a legal way. This authority is making decisions based on the Gambling Act 2005 which is an Act of the Parliament. This act is updated and upgraded all the time and those involved in this industry feel that many of these changes are too restrictive. And it's not just the taxes on gross profits that are making problems, many UK webmasters are complaining about the penalties and fines related to player protection and advertising. While it's true that the UK Gambling Commission and the Gambling Act 2005 is focused on preventing children and vulnerable individuals from exposure to gambling and ensuring that gambling activities are conducted in a transparent and fair way, it's also true that some of the rules are making webmasters think about moving their operations to other countries. Now let's analyze a few examples that are creating this negative atmosphere in the recent period. Looking at the casinoguide.co.uk's page for online casino reviews (see here https://www.casinoguide.co.uk/online-casino-reviews), this page is now loaded with terms and conditions on every bonus listed and it is expected some casinos will be de-listed as some of them are expected to voluntarily leave the UK markets completely.
Online casinos are losing licenses
In order to get a license from the UK Gambling Commission, casino operators have to meet certain conditions. Of course, they also have to follow the guidelines provided by the UKGC if they want to keep their licenses. Yet, in the last couple of years, there were a few cases where online casinos have claimed that they have not breached their licenses and yet the UKGC has terminated their license. One of the latest examples of this kind of problem is MaxEnt, the operator of Slotty Vegas. This time, the change of ownership was sufficient for the UKGC to revoke the license. Many casino operators find this decision harsh because private companies don't have to share their financial plans, especially their plans to merge with other companies with the authorities. It's worth mentioning that the UKGC pointed out that there's a chance for MaxEnt to get its license back if they provide detailed information about the ownership and the background of this deal.
Gambling companies are leaving the market
There were a few gambling companies that have left the UK market too. But, it's not just the regulations and restrictions that are causing concern in many companies. We have to mention the situation around Brexit. The UK will probably leave the European Union in the next couple of months and this could have an impact on the gambling industry of this country.
There are many online casinos and casino companies that are focused on UK players, but accept players from European countries. There are also sites that have an equal number of UK players and European players. The latter will probably think twice before they renew their UK license. The fact is that the Malta Gaming Authority is becoming more important for casino players around Europe and this authority is not as restrictive as the UK Gambling Commission. The market in this small country which is a member of the EU is fully liberalized. So, companies that are planning on expanding their operations in different EU countries will probably want to leave or restrict their presence in the UK market in the near future.
The number of fines on the rise by UKGC
Many gambling companies in the UK have the feeling that the UK Gambling Commission is looking for the smallest errors in order to fine operators. For example, back in 2017, the financial penalties were worth around 18 million GBP. In 2018, this amount has reached 19.6 million GBP. It's expected that this number will be even higher in 2019.
Most of these fines are about problem gambling violations and many of those that are fined are major gambling companies. For instance, three companies were forced to pay around 14 million GBP because they didn't implement an effective system that can prevent money laundering. According to the UKGC, they are receiving more and more complaints from individuals and organizations about the ways in which popular Internet-based casinos work which means that we can expect even more fines in the future unless these companies make changes.
Players that want to stay on the safe side should look for a good online casino guide that can help them pick licensed, reliable online casinos. With the help of their detailed, unbiased online casino reviews, they can rest assured that they will stay on the safe side when using gambling sites.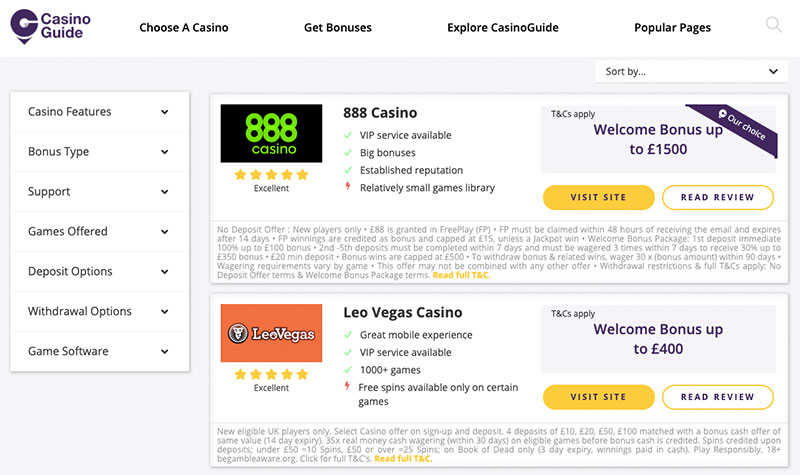 Changes in the gambling affiliate sector
One of the things that have made online gambling more interesting is the opportunity to earn money by promoting online casinos. Obviously, we are talking about popular affiliate marketing programs. Every individual or business with a website, primarily focused on gambling, can market casino sites and earn money for every new player they will manage to bring to the site they are promoting. This is a win-win situation for both website owners and online casinos. Over the years, the casino affiliate business has become a multimillion business. However, the UK Gambling Commission has decided to make some changes here too.
Starting from this year, affiliates are forced to comply with strict emails and regulations in a short period of time. If they are not following these instructions, they can expect their affiliate accounts to get closed. There's a list of things that the UKGC has shared with affiliates guiding them how to promote casino sites in the right way. For instance, affiliates should not use free spins in their promotion. The term "extra spins" has been chosen as a more neutral option. There's also advice about the tone and style of writing which should not provide false promises and hopes in players and use more neutral language. For example, instead of using call to action phrases like Get Rich Now or Start Earning Today, affiliates should use phrases like Would you like to try something new or Play an interesting game now.
The Advertising Standards Authority which represents the UK's independent advertising regulator is involved in this process too. This year, they have advised all online casinos that are operating in the United Kingdom to stop using cartoon characters as part of their website design and/or theme. According to their experts, this kind of imagery is attracting children to play casino games. Obviously, this is illegal in the UK where only individuals aged 18 or older can use online casinos. This decision has an impact on many casinos especially the ones that have cartoonish themes. This is something that can affect slot game developers because many of their games are inspired by children's book and cartoons and use fun cartoon-like animations and images.
Credit cards can be banned as a payment option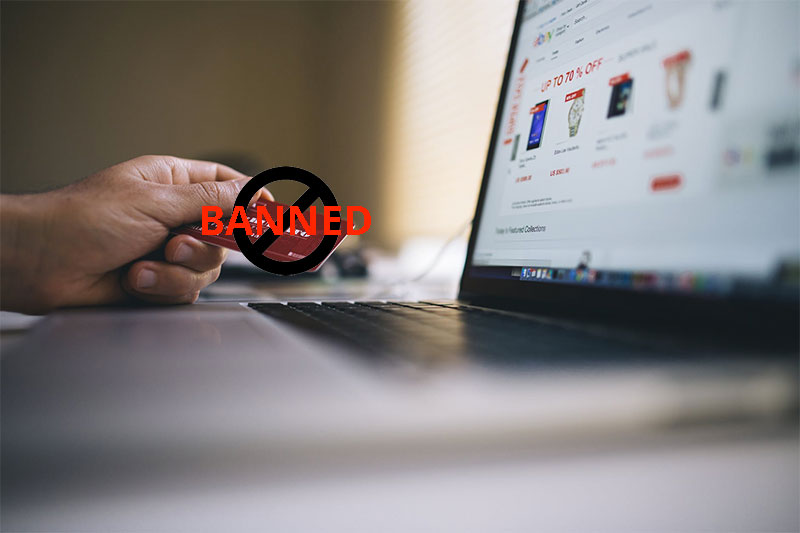 The latest news has suggested that the UK Gambling Commission is planning on making another move that can have a very negative impact on online gambling in the UK. Namely, the commission is planning on banning credit cards as a payment option. They have opened a public debate and initiated consultations that will last for three months before they make a final decision. Of course, online gambling companies are strongly against a decision like this given that a large percentage of players are using credit cards to place deposits on their casino sites. They are reminding the authorities that online casinos licensed in other countries are allowing the use of Bitcoin and cryptocurrency while the UK is trying to ban a completely legal payment method.
Final thoughts
The UK gambling market is one of the most profitable markets of this kind in the world. Yet, the continuing restrictions and limitations and the increased number of fines issued by the UK Gambling Commission in the last few years have started affecting the work of gambling companies in this country in a negative way. It's becoming tough remaining in this market especially when company owners know that there are markets out there that are quite liberal.