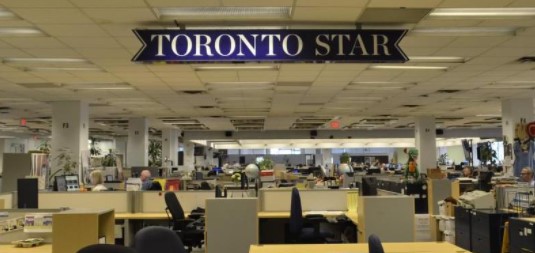 In these days of global economic crisis one of the few industries that has experienced huge revenues instead of losses is the industry of online gambling sites such as online casinos, bingos, lotteries or sportsbooks. Many important companies know this fact, and they are willing to switch their activities to online gambling activities looking to have a bounce up from their losses.
Entering the gambling market
Nordstar the current owner of Torstar Corporation announced March 1st that they are planning to launch their own online casino brand in Ontario before the 2021 ends. This new has brought a lot of critics and debates between the Ontario communities since Torstar is a world-class news company and perhaps should not have anything related to online casinos, however, there are others that are excited and happy with this announcement since if the company brings the professionalism, honesty and commitment from the journalism to an online casino players will receive it with enthusiasm.
Additionally, it is widely known that people from Ontario spend more than 400 CAD every year on online gambling sites and almost of those gambling sites are outside Canada which means that the money it is leaving Canada plus many of those offshore gambling sites do not have a gaming license, are shady and even have a bad reputation, so it is not a bad idea for Ontarians to have new dedicated online casino which is regulated and licensed by the Canadian government and part of the revenues will be reinserted into the Canadian economy or local charities.
What will they offer?
It is not clear when Torstar will launch the online casino, what kind of games will have or if its only exclusive for Canadians, but we do have to say that for this new online casino to be successful, it will indeed have to offer good welcome bonuses, free spins, regular bonuses, cashback bonuses, a VIP program or loyalty rewards and other kind of incentives and when it comes to the games it should have lots of slot games, table games, bingo, classic casino games and of course live dealer games and the most important of all, it must have many banking options including cryptocurrencies like Bitcoin, Litecoin, Ethereum and Ewallets such as Neteller, Skrill, Interac and other kinds of banking options because the more, the better it will be.
It should also accept players from other countries too like the United Kingdom, United States, Italy, France, Australia, and even South America. As you probably know by now, the previous statements are the basic features that a typical and successful online casino offers to their players and, moreover, the competition is so tough that every week there are many new online casinos overseas offering their services to Canadians and many of those new online casinos will go out of business and other old ones too.
Regardless of that, the online gaming industry has nonstop grown since the last 2 years, and it is a good opportunity for Torstar to try out, and you can be sure that with a good marketing campaign and the support of the Ontario gaming community it should be a successful casino.