CEO of Colossus Bets steps down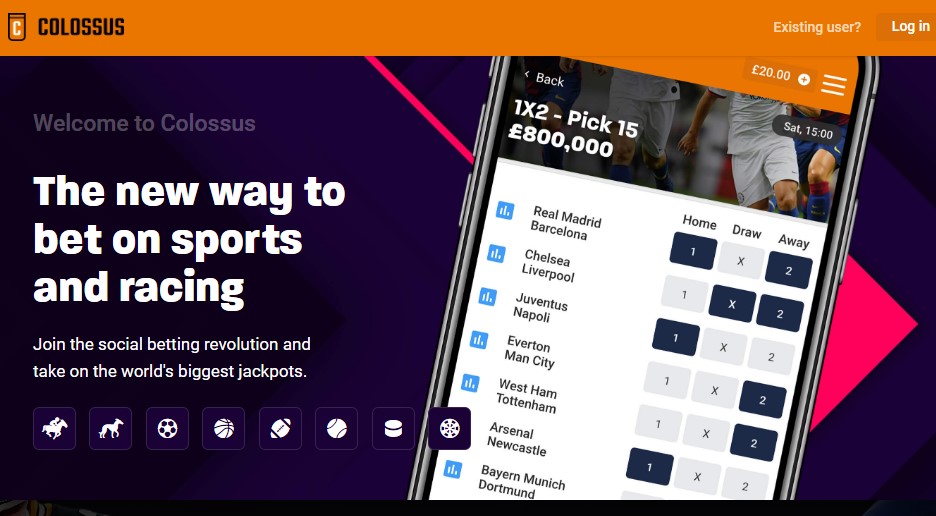 A confirmation has come from Colossus Bets where they addressed the situation on their CEO. Bernard Marantelli has stepped down from his chair as Chief Executive Officer.
Colossus Bets founding COO David O'Reilly will take his place for the time being. O'Reilly has been the company's COO since it began, and his knowledge will be invaluable
While the company transitions, the role will be taken by its current CCO, Eva Karagianni-Goel. She will be taking ownership of the company operations.
Colossus Bets expressed confidence in the new senior leaders, reaffirming that O'Reilly and Karagianni-Goel will "ensure continuity in all activities". She joined the company in 2016 as its CCO and will fill up the role of COO.
A statement released by Colossus Bets in a LinkedIn post said the following:
"Today, we announce that our founder, Bernard Marantelli, has made the decision to step down from his role as CEO of Colossus.
"Bernard is leaving Colossus in good hands as David O'Reilly, our COO since day one, has agreed to succeed him.
"Eva Karagianni-Goel, who joined us in 2016 and has been our chief commercial officer since 2018, will also be stepping up as our new COO, consolidating her current duties with some new ones to support David in this transition."
Marantelli has stepped down from the company after relocating with his family to Spain, having told the betting technology provider that it 'was the right time to step out of the day-to-day running of the business'.
Marantelli founded Colossus Bets in 2012, seeking to modernize pool betting systems and syndicate wagering formats for modern punters.
Since its inception, Colossus Bets has launched a number of industry firsts, including the roll-out of the first combined £10 million football pool and community syndicated jackpots for UK bookmakers.
With headquarters in London, England, Colossus Bets is a British bookmaker that specializes in pool betting.
How was Colossus Bets opened?
Colossus Bets first opened its doors in the United Kingdom in 2013, focusing only on football pools.
They went on to provide horse racing, greyhound racing, American football, ice hockey, basketball, and darts pools, making them the country's only multi-sport pool provider.
Colossus Bets introduced Syndicates in 2017, a group betting product that allows customers to split the cost of their bets, as well as any possible wins, with other players.
With the launch of horse racing pools in July 2018, The Tote was no longer the exclusive provider of horse racing pools in the United Kingdom market.
As a direct replacement for the Placepot, the Place 6 pool was developed.
The Colossus Bets pools have been integrated into a variety of partner websites across the world, including Bet365, Betway Africa, Dafabet, Matchbook, Racebets, Mr Green, Nairabet, Football Pools, eStave, and Paf, in addition to their own website.
Colossus Bets stated in August 2017 that they have formed a relationship with 54 British racetracks to offer betting pools.
"Pool betting on horseracing is a sleeping giant," said David O'Reilly, chief operating officer. "We look forward to partnering with British racing to provide cutting-edge features and technology to racing punters, with life-changing prize pools."
However, a series of media stories released in May 2018 revealed that Zeljko Ranogajec, who used the identity of John Wilson, was the company's main supporter.
Following this, the Britbet consortium of 54 racetracks abandoned their agreement with Colossus Bets in favor of The Tote.
Colossus Bets announced 'Conscious Colossus' in 2020.
That is a charity effort designed to target various areas of responsibility and encompass a wide range of causes, including the promotion of sport within communities, responsible gambling education, and animal welfare.
In its first year, Conscious Colossus stated that they will support three charities: Alive and Kicking, The Greyhound Trust, and YGAM.
For their second year, they announced an updated lineup of Alive and Kicking, YGAM, and the Clime-It Brothers in 2021.
Is Colossus Bets still an important brand in the iGaming industry?
Yes. It is certainly a household name within the competitive industry that iGaming is.
The company is one of the most relevant brands when it comes to sports betting and racing betting within the United Kingdom borders.
Sadly, the brand does not offer gambling services outside the British territory, a fact that surely has not let the brand grow a bit further within the market.
Many players across the world have expressed their surprise and disappointment at the fact that Colossus Bets is not available to them.
Colossus Bets executives have not given much information as to why the brand has not expanded its reaches. Although, many experts and players have claimed that it may be due to the high risks that they would be facing.
As it was mentioned previously, Colossus Bets has had its tough moments with contracts and deals broken due to certain scandals.
Many iGaming insiders contribute such scandals as the reason why the brand has not moved or entered any different markets since its official launch in 2013.
Nevertheless, Colossus Bets has kept its head up and with the appointment of David O'Reilly as the new CEO, the betting platform is set to grow and develop on the industry like never before.
The players can only expect plenty of new features and earning possibilities that will surely help them reach those coveted high earnings on a daily basis.
Nowadays, the players registered on Colossus Bets can access all the betting options and features from their mobile devices as well, giving them the chance to have fun and earn extra money anywhere they go.