DraftKings with new NFL partner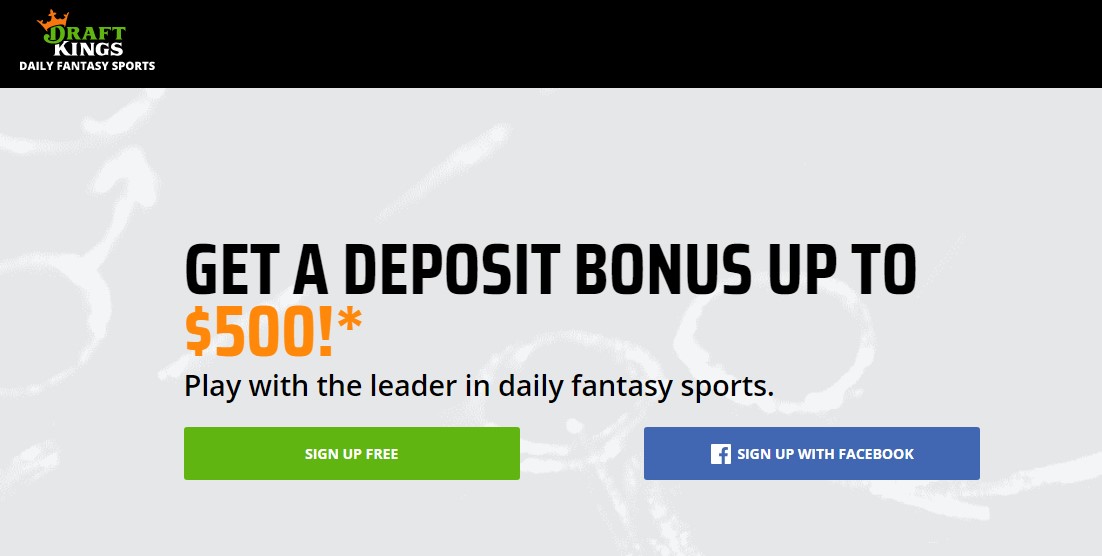 Sports betting and daily fantasy sports operator DraftKings has entered into a partnership with National Football League (NFL) franchise the Philadelphia Eagles.
DraftKings will be the official sports partner for fantasy games and sports betting partner of the Eagles under a multi-year contract.
DraftKings is receiving the exclusivity when it comes to the Field Club premium lounge naming rights at the team's Lincoln Financial Field home stadium.
The DraftKings Field Club will offer fans a VIP experience and exclusive gameday access, featuring an on-field viewing area and hospitality amenities.
The operator's branding will be integrated throughout a number of the Eagles; social media channels and digital assets, including practice live streams, video boards and signage at Lincoln Financial Field.
DraftKings will also have a branding presence on Eagles-affiliated broadcasts, as well as sponsorship activations included at the team's annual NFL Draft Party.
In addition, DraftKings will deliver Eagles Stat Showdown, a new free-to-play game that will give fans the chance to win weekly prizes throughout the NFL season.
Chief business officer Ezra Kucharz said in a statement: "Be it fans at home, on the DraftKings mobile app, or inside Lincoln Financial Field, we look forward to introducing Eagles fans and DraftKings customers alike to an all-encompassing DraftKings experience,"
Eagles' senior vice president of revenue and strategy, Catherine Carlson, also added: "Our partnership with DraftKings presents many new and exciting opportunities that will help drive the fan experience at Lincoln Financial Field to the next level."
The deal comes after DraftKings last month entered into a similar partnership with NFL team the New York Giants, having also linked up with Major League Baseball franchises the Chicago Cubs and Colorado Rockies.
The Eagles last month also signed a new multi-year partnership with Fox Bet. The Flutter brand will launch a new studio at Lincoln Financial Field, while the deal also includes broadcast, digital and social media advertising on team channels, as well as custom promotions and a branding presence on game days.
DraftKings has surely made clear that its goal is becoming one of the most relevant betting platforms available not only within the United States but also the rest of the world.
The Boston-based betting operator has been able to make plenty of deals with sports teams and game makers with the intention of attracting a higher number of players.
However, there are still many states and provinces in the American territory that DraftKings and many other betting operators have not been able to enter.
As of this moment, these are the states where DraftKings is able to operate in:
Michigan
Colorado
Iowa
Illinois
Tennessee
Indiana
Virginia
West Virginia
Pennsylvania
New Jersey
New Hampshire
States that only accept retail gambling:
Why gambling is not authorized in the whole country?
The path to full legalization of online sports betting and casino gambling in the United States has been quite rough and slow.
Many types of gambling are now legal in the United States. However, there are still many limitations in place when it comes to online gambling and interstate gaming.
When it comes to sports betting, the PASPA (Professional and Amateur Sports Protection Act) of 1992 prohibited such activities nationally.
Montana, Delaware, and Oregon were an exception. In these states, sports lotteries are permitted.
In Nevada, sports pools are permitted as well.
When it comes to the legality of gambling in the United States, the UIGEA (Unlawful Internet Gambling Enforcement Act) of 2006 must be remembered.
That is because this entity is the one that makes financial transactions involving iGaming services, such as online casino game companies, unlawful.
All US financial institutions are prohibited from accepting or processing transactions targeted at unlicensed and unregulated websites under the Unlawful Internet Gambling Enforcement Act.
The Interstate Wire Act of 1961 prohibited all kinds of interstate sports betting, although it left other types of gambling unaffected.
Online gambling within the American territory
Legal online gambling is becoming a reality in a growing number of states.
This is hardly surprising, given that horse betting was allowed in several states many years ago.
Other types of online gambling and betting, including as lotteries, fantasy sports, poker, and casino games have lately been legalized by specific states.
Thanks to a US Department of Justice published paper in 2011. Several states were finally able to begin steps toward legalizing and regulating other forms of online gambling.
That is due to the fact that it stated that the Wire Act only applies to sport wagering and not to other kinds of gambling.
Those particular states were the first ones to start the movement from the betting companies in the United States that, up to this day, are still fighting to get authorized in all the corners of the country.
What can be expected for the future of the iGaming industry within the United States?
Overall, the legalization of online gambling in the United States is still revolutionary.
Especially given the fact that the iGaming industry in the United States is becoming a model for other nations across the world, where such activities have yet to be allowed.
When it comes to the future of the online gambling business in the United States, it appears to be bright, especially because big iGaming companies have already entered this flourishing industry.
At the same time, many more firms will enter the industry, which is now worth at approximately $33 billion, according to recent estimates.
The iGaming Industry in the United States is anticipated to expand at a huge pace of over 14% in the next five years, with over twenty states having already authorized various kinds of online gambling and sports betting.
Other nations will very probably be inspired to take measures toward legalizing iGaming activities within their borders as a result of tax revenue and other sorts of income.