Email marketing over Facebook

Welcome to the 16th edition of our Gaffg KickstartMonday series where where we help to start your week off on the right foot. You can find all of our KickstartMonday series here. In this edition of #KickstartMonday we discuss why you need to pick email marketing over Facebook when it comes to retaining more of your traffic.
Facebook unpublishing pages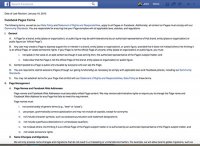 Facebook may be one if the biggest sites on the internet and for years has become synonymous with social media marketing. The downside of using sites and services like Facebook is that you don't have control of your content on their site and this includes your fan pages for your websites. Facebook isn't the only social networking site you can use to attract and retain your site fans but when you lose one, you'll certainly not care to join the next one knowing the same situation could repeat itself. Having a look at a recent thread at AffiliateGuardDog.com here shows that many gaming webmasters are experiencing notifications that their pages are published. It seems that Facebook is also hinting/suggesting that by paying for traffic that users can avoid having their pages shut down. If this is true then it is like a form of extortion. Remember that Facebook owns Instagram and a while ago they tried to force nasty user terms that gave Instagram not just the rights to your photos but the right to sell them too. Facebook updated their terms and conditions page on January 16th, 2015.
Facebook like vs Email signup
Webmasters have too many choices of what social call to action should be required for their users as we have Twitter, Facebook, Google+, YouTube, Pinterest, LinkedIn and probably hundreds more. One of the more popular social widgets is the use of the Facebook like and follow buttons and showing friend's faces whom liked that page as well. This adds some social proof and most users can spare a 'like' if they actually like your website and this is a simple one click process. So if you focus on this, it is assumed that you are doing the Facebook like at the expensive of focusing on the email signup. Fans of email marketing probably would have warned against using Facebook as you can get more sales and retention done through email than you can with Facebook. Getting someone's name and email address is not just ordinary data but is data you can see and control whereas only getting a Facebook like means you are at the mercy of Facebook to get use out of that user. Many webmasters are reporting that their posts don't always make it to the feed of their fans. Facebook does like to encourage webmasters to pay more to get a further reach and webmasters are simply getting fed up with Facebook's bad attempts at trying to make money. At the end of the day, you are helping keeping users on Facebook at your expense and if the company decides to shut down or unpublish your fan page, then you'll feel like you have wasted your time trying to collect 'likes' and feeling socially important. For some, Facebook is nothing more than a social badge and of course they want you to pay for traffic and user engagement.
So you might have limited space to use on your website and email should probably be your default method for retaining your visitors.
Short News Roundup
This week in our short news roundup
Paradiseultd.com - BOP_05 - Fitz Lauder: I'm Listening to
Some music I like to listen to while I work and share. This week it was courtesy of Fitz Lauder to start the summer for all of those living north of the equator.
Women's World Cup Memes: This week's LOLorWTF
Congratulations to Team USA whom dominated the 2015 Women's World Cup and we won't mention the bad F word, you know FIFA. The tournament was entertaining to watch and if only the men could play as tough as the women do. If you want to watch football without all of the diving and acting then stick to the women's game. You can follow #LOLorWTF on Twitter if you are bored and just want to find more of these.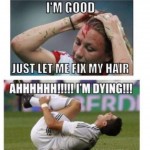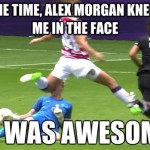 Share or Comment Now!
Join the discussion below and give us your thoughts on this article, if you want to read more KickstartMonday articles then click here. If you think someone else would like to read this article then like or share it. If you have ideas you want to share for future articles just contact us and it would be greatly appreciated. In the meantime may our KickStartMonday help get your week started on the right foot. Have a productive week!