New studio GettaGaming launching new games to the market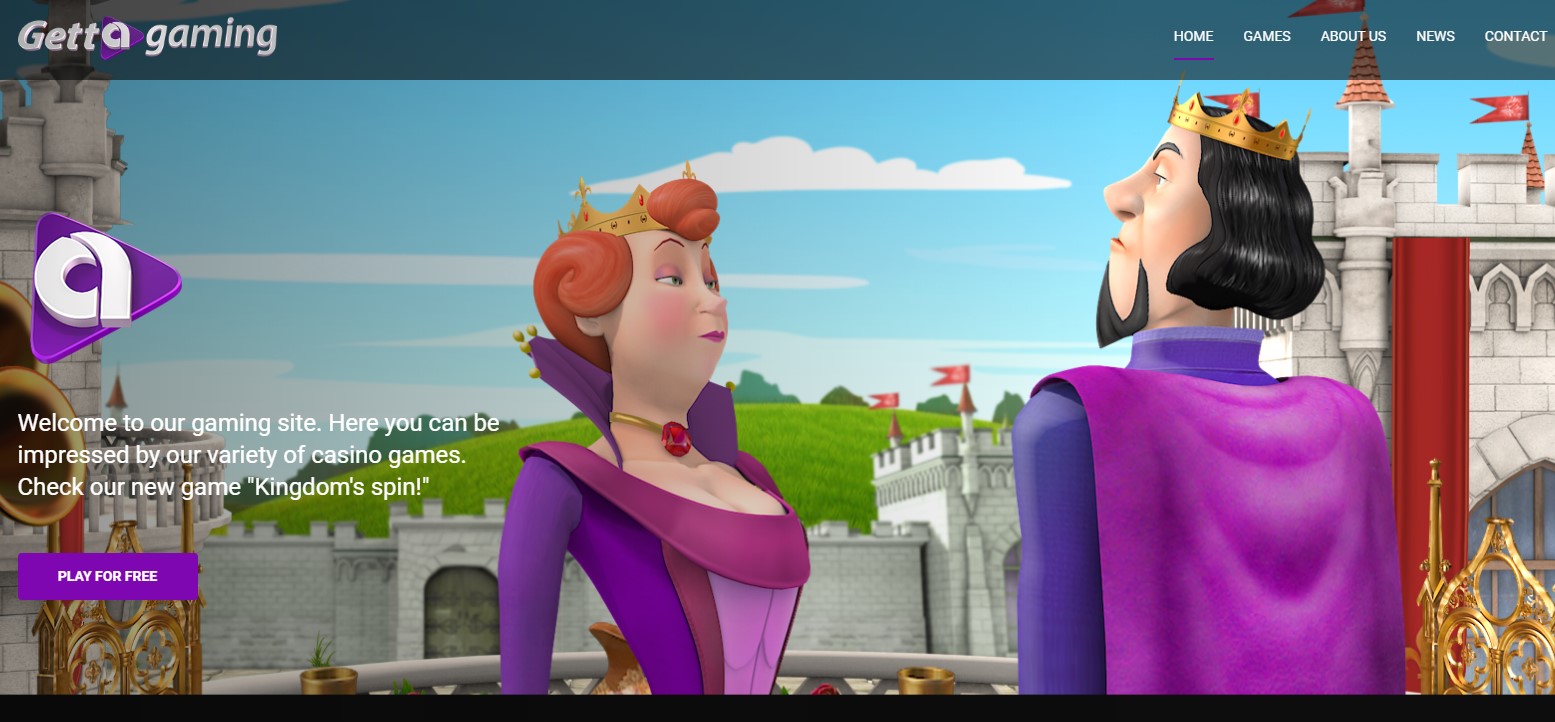 New pioneering titles are releasing to go along with the launch of its developers' studio. Gettagaming will provide exclusive content to GrooveGaming and its powerful network of operators.
Gettagaming is a premium developer of high-quality slot games and digital content for the iGaming industry with a vision to create mind-blowing game experiences that are very much connected to people's lives.
These new titles coming to the market will include mission-based social, environmental and climate change games that seek to explore fresh areas never before seen in the iGaming industry.
Gettagaming's founders have a successful track record in casino game development with a focus to date on Europe and Asia. Gettagaming has been established with an approach that revolves around developing innovative high-quality games incorporating new mathematics, high-end artwork, and an abundance of new technology, all in pursuit of delivering premium, highly-engaging entertainment. Inspiring themes like climate consciousness, and immersive storylines, are central to continuously improving player experience.
Games included within the scope of this exclusive agreement are HTML5 slots such as Get It Done, Kingdoms, Sevens Go Wild, Lucky Potions, and, Reel Monsters, with an impressive array of new games in development which promise to raise the bar in terms of game model concepts
Eyal Mor, Gettagaming art director, commented: "Artistry and player engagement coupled with talent and a healthy dollop of savoir-faire powers our creative force which is the driver for the Gettagaming games development team and defines our company culture, crafting the best games experience possible. Everyone at Gettagaming has a focus on innovation to create mind-blowing game experiences that are connected to our lives."
Also, GrooveGaming's COO Yahale Meltzer, added: "We are thrilled to exclusively represent Gettagaming as this enhances the Groovegaming aggregator and further boosts our innovation ecosystem. The partnership is as much in spirit as in maintaining an ambitious schedule of stimulating new games launches with GrooveGaming set to leverage our operator network's unique reach."
The beginning of Gettagaming
Gettagaming was originally launched in November 2019 and since then, the gaming studio has developed and launched astonishing titles that have shaken the industry across the whole world.
Despite the fact that the studio has not been in the scene for long, it has certainly made a name for itself already.
Nowadays, Gettagaming counts with several top-notch releases under its name. For many players, the Gettagaming titles are a synonym to perfection.
Considering the fact that Gettagaming has not been much time in the industry, it is comprehensive to notice that not many titles are under its name just yet.
However, Gettagaming has already built a strong reputation, so the whole gambling industry can expect this studio to start releasing many more titles in the near future.
The intention behind Gettagaming
Gettagaming started off as an ambitious project that had the main objective of building a reliable and loyal fanbase in Europe and Asia.
According to the Gettagaming representatives, these two continents were the main focus for them because of the high number of players residing in them.
The Gettagaming developers were confident that the players would be in love with their titles since they are all carefully made in all aspects so that even the strictest of players would be interested in them.
At the end, Gettagaming achieved what it had in mind and built that desired reputation in a short period of time.
Nonetheless, Gettagaming had the pleasant surprise of having built a strong fanbase in the American continent as well.
What comes next for Gettagaming
Considering how fast the studio has grown already, Gettagaming is now set and focused on bringing more high-quality titles to the industry.
It is said that the studio is planning to release at least two new titles in the near future that would be targeting each and every continent where online gambling is authorized.
It is not known when exactly the acclaimed developer would be releasing such intriguing new titles, but the industry is already anxious and eager to know about them and get the chance to bet on them regularly.
Overall, it can be said that the future of Gettagaming seems clear and more than just bright. It looks like the sky is the limit for this innovative and interesting gaming studio that came to stay in the gambling industry.
The deal between Gettagaming and Groove Gaming
As of this moment, Groove Gaming is the exclusive representative of Gettagaming. It is not sure whether this will change in the near future or not, but this particular deal has surely boosted Groove Gaming reputation within the industry even more.
The Gaming supplier has managed to make deals with other top-notch studios like Playson, Habanero and Red Tiger Gaming, turning it into one of the most important companies in the industry.
It has shocked plenty of iGaming experts and players how quickly Groove Gaming has worked its way to the top of the whole industry, to the point where even the company's representatives cannot believe their own success.