Eventus International & Healys LLP Announce Strategic Partnership - Cyprus Gaming Show.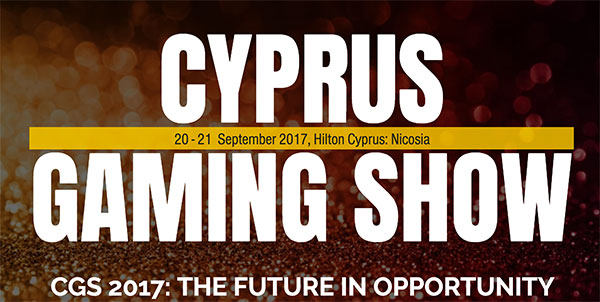 Eventus International and Healys LLP Announce Strategic Partnership Ahead of the Cyprus Gaming Show.
HONG KONG, JOHANNESBURG, and LONDON (August 2, 2017) - Eventus International, the global events and exhibitions company responsible for bringing forward-thinking events to the gambling and gaming industry, today announced a strategic partnership with Healys LLP to develop and support the Cyprus Gaming Show (CGS 2017).
The partnership will combine Eventus International's event expertise and reach with Healys' extensive experience on regulatory and compliance issues for both online and land-based gaming. Healys is part of the team of consultants supporting the Cyprus government on the Integrated Casino Resort Project, assigned the role of the legal advisor.
Yudi Soetjiptadi, Managing Director at Eventus International explains the excitement about the event and the partnership: "The Cyprus market is increasingly opening up to new gaming products and with the largest integrated casino resort and casino of its kind in Europe looming on the horizon for the island country, the excitement is tangible and the opportunities rife."
He further emphasized that it is Eventus' job – and mission - to bring the best possible knowledge and networking product to market, and that the strategic partnership with Healys will serve to enhance the quality of the event: "As we are able to tap into the insight, expertise, and network of the specialist gaming and betting team at Healys, CGS 2017 will bring to table the most insightful speakers and relevant topics. This is a very exciting opportunity and the start of a relationship that we look forward to developing and building upon."
Marios Pattihis, Senior Partner at Healys, comments, "We are excited and proud to support the first Cyprus Gaming Show conference in Cyprus. I hope to see the expansion of gaming activities in Cyprus as this will bring more investment, jobs, and tax revenue".
Graham Martin, Advisory Board Member to Eventus and Chairman of the Cardinal House International Group, further elaborated on the importance and future of the partnership: "Bringing the parties together for this new Cypriot event is very satisfying: the conferences' importance will grow in tandem with the development of regulated gaming activities which will benefit the Cypriot economy. In this regard, we are looking forward to creating other annual forums to enhance the cultural and commercial well-being of Cyprus."
About Eventus International
Eventus International is an independent global events company specializing in gaming conferences and exhibitions. Based in Hong Kong and South Africa, we pride ourselves on our relationships and connection with the best software and technology companies, owners and operators, gaming platform providers, payment solution providers, regulators, attorneys, and media companies in the gaming sector.
We believe in bringing our clients together with peers, industry leaders, and solution providers to network and exploit business opportunities. www.eventus-international.com
About Healys LLP
Healys LLP is a full service law firm based in central London with an established international practice. Healys is one of the UK's pre-eminent Gaming practices with extensive experience on regulatory and compliance issues for both online and land-based gaming.
The Gaming team at Healys regularly consults to leading operators, suppliers and service providers, and their clients range from multinational businesses to SMEs and start-up companies.
The Gaming team often works closely with colleagues in other specialist teams at Healys to provide clients with a holistic commercial legal service that includes Corporate, Hotels & Leisure, IT and IP, and Franchising. www.healys.com
About the Cyprus Gaming Show
For more information about the Cyprus Gaming Show visit cyprusgamingshow.com