Facebook has something they want to show the tech world as they invite the media to their Menlo Park headquarters to showcase what they have been building.
In the tech business it can be very difficult to keep anything a secret.
Today Facebook is launching and hosting a media event in their offices in California to show what they have been working on recently.
The name of this search engine is called Graph SEarch. Out of all the rumours that have been surfacing, everything points to Facebook launching a new search engine to compete directly with Google.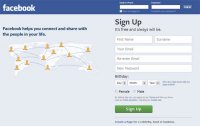 Why on earth would Facebook do such a thing?
Well Google decided to compete against Facebook and seemed jealous of their marketing power with their social site so Google launched Google+ which is still not a very active network with many people joining, not able to figure out why they should stay, then finally leaving. Mark Zuckerberg already hinted in September that they were working on a search engine and if that is the case it will certainly add more competition in a market that Google has dominated for a long time.
It seems that Facebook has a better chance at search than google does at social.
The truth is, facebook is already a search engine, just look at the top of your account it says "Search for people, places and things".
Graph Search
Graph search tries to incorporate more of the user data to integrate it with a relevant search result like photos in a city or restaurants your friends have been to.
So how would it work?
Is Social Search better?
You can think of Google as being the old yellow pages, if you wanted to find something like a person or business you would go there and it is just a directory but of course businesses can pay to be listed higher.
Think of Facebook as being like asking your friends directly for help finding people, places and businesses. A search is something but a recommendation is far more powerful.
Many people don't see sites like Facebook as a search engine yet people inside facebook are constantly using it to search for things within their network.
Likewise search can be a powerful tool and not just restricted to google.
Even youtube is a big search engine on it's own as people use it to search for videos.
Will Apple create their own search engine?
Now the only player left out of the search market that you might expect in the future is Apple.
They have their own computers, own app store, which of course is another place for search and their iPhones.
You can bet that if Apple launches a search engine they would instantly have a decent sized market share and with their Siri application on their iPhones, it might even change search yet again.
Siri ironically enough has used Google as their search engine but with Apple trying to create their own maps, it seems they as well want to move away from Google products.