Fire & Ice Rocks 2019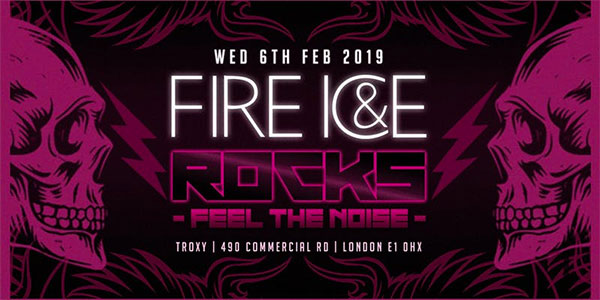 Fire & Ice Rocks
Press Release
iGaming's Finest will Feel The Noise on February 6th
#lyceumfireandice
Fire & Ice is set for Wednesday 6th February 2019 and this year it will Rock You!
11 January 2019, London
Are you ready to Rock? Fire & Ice, the iGaming industry's grandest and most elaborate social gathering, returns on Wednesday 6th February 2019 and brings with it a night of Glam Metal Rock and Roll. The event will channel the rock culture of the 80's glam metal rock scene and turn you into a Hollywood Vampire.
With the help of more than 100 performers, musicians, artists, designers, creatives and extras, the night will celebrate the spirit of rock and roll. An interactive theater, a modern circus, an insane club night, it's all of these, but most importantly it's a chance to form relationships within the industry outside the formality of a conference or meeting room.
The industry is invited to join the biggest names in iGaming, who will be hosting guests in the stage-side VIP area. All VIP table hosts and guests are treated to VIP entrance, their private area, drinks and more fun, entertainment and excitement than any other venue in town. Anyone looking to make an impression will be happy to hear that there are still a few tables and sponsorships available.
Michael Caselli, Fire & Ice co-organiser, added: "We need this event as much as the industry needs it. This is our creative outlet and we take great pride in bringing our craziest ideas to life. The end result is incredible, and we can't wait to welcome guests on the night."
Jodie Thind, Fire & Ice co-organiser, said: "Fire & Ice has become an iGaming industry institution and I am proud to be a part of the team that creates such an incredible, memorable show each year. I look forward to welcoming 1500+ guests and helping them party like a rock star!"
Fire & Ice Rocks takes place at the Troxy in London on Wednesday 6th February 2019. Doors open at 9pm and the Main stage performance commences at 10:30pm.
For more information on Tables/Sponsorship, contact [email protected]
Pre-F&I Dinner VIP Tickets can be purchased here: www.fireandicedinner.com