Former Stars Group exec David Carrion hired by GAMING1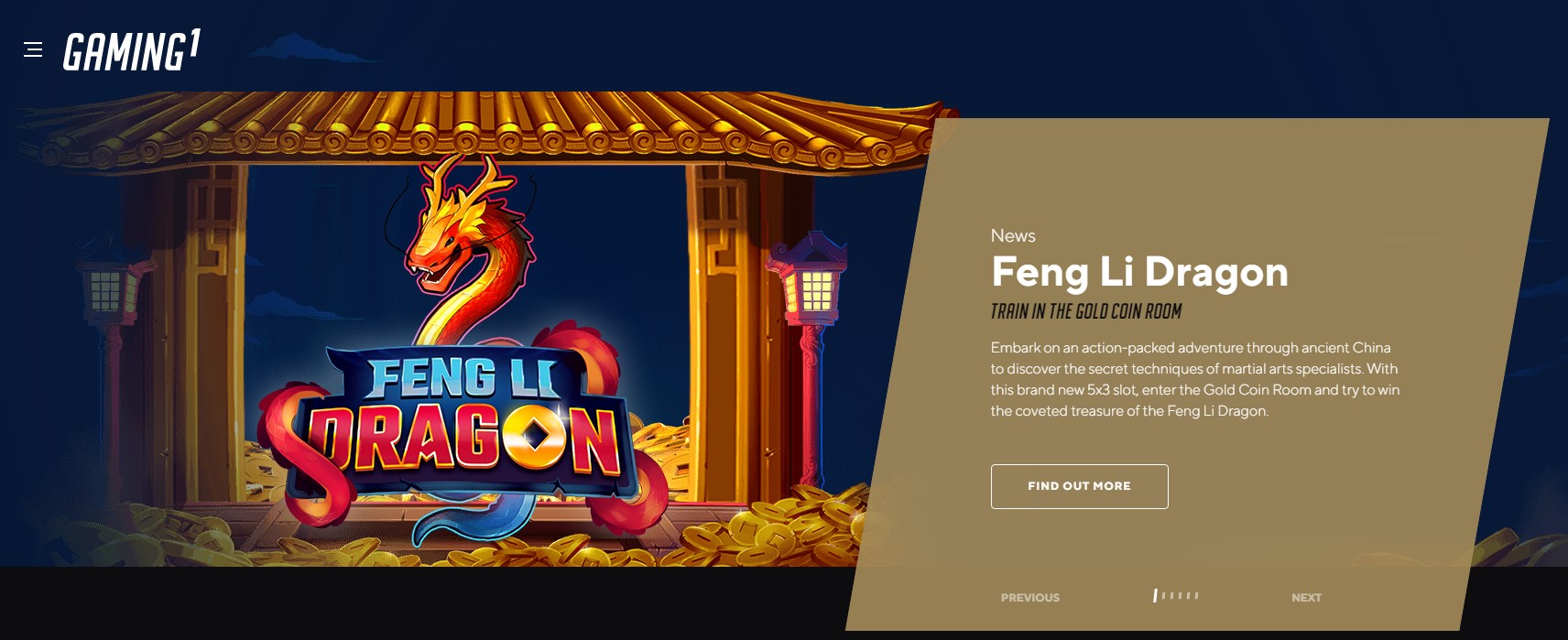 Belgium igaming platform supplier GAMING1 has confirmed the appointment of former Stars Group Inc executive David Carrion as Chief Marketing Officer.
Carrion has been tasked with expanding "international awareness" of GAMING1's products and services as the company undertakes its commercial expansion beyond 2020.
GAMING1 highlighted Carrion's proven track record having led 'digital marketing transformation' projects for PokerStars and Blackstone-owned Spanish Casino Grupo CIRSA.
Sylvain Boniver, GAMING1 COO & Co-Founder, commented: "On behalf of everyone here at GAMING1, I'd like to wish David the warmest of welcomes. A world-class addition to our team, his appointment forms part of a recruitment drive aimed at accelerating our continued international expansion into crucial markets such as the US.
"We are a data-obsessed company so with David's precise, data-driven approach, as well as a remarkable skillset and experience portfolio, he's perfectly placed to help take our brand to the next level."
The flagship technology subsidiary of Franco-Belge gaming and media conglomerate Ardent Group, GAMING1 seeks to establish itself within the leading ranks of igaming platform and product suppliers.
David Carrion then added: "I'm delighted to be overseeing one of our industry's foremost data science teams and feel confident that GAMING1 can continue its impressive growth streak in the weeks and months ahead.
"The company's history and goals align very closely with my own, and the strength of our talented team gives me full confidence that we can make these ambitious expansion targets a reality."
What GAMING1 is about
GAMING1 is a casino software company based in St. Augustine, Malta, and Brussels, Belgium, and it was founded under the Circus name in 1992, when the two founders collaborated with the Belgian Bosquin family to build their first gaming facility in Liege.
They created a web agency before acquiring the famous Namur and Spa casinos, and then launched GAMING1 in 2011 to combine the synergies of technology development with gaming operations.
How successful has GAMING1 become?
The company now has online and land-based casinos in more than a half-dozen countries. The company has six clubs in France and sponsor Circus and JOA online.
Customers from Spain can play at one of two land-based and virtual gaming venues in Switzerland.
Over 1,000 people work for the firm currently, including roughly 300 in Liege.
Games and software available on GAMING1
The company offers a comprehensive casino solution that the operator may fully customize, so players will not realize it is a casino in a box.
Bonus management, content management systems, loyalty programs, slots tournaments, a live notification system, risk scoring and complete player monitoring are all available through GAMING1.
The system can offer approximately 1,000 games with the help of third-party suppliers and more than 150 of them being Gaming1 originals. There are also live casino and sports betting options. As part of a safe and secure gambling environment, responsible gambling tools are offered.
In some areas, loyalty points may be earned and redeemed in either online or offline establishments. All of their online games are instant-play and may be accessible in any web browsers.
The platform offers HTML5 games that have been fully developed and launched by GAMING1.
When the company gave their portfolio to NYX for distribution on the OGS platform to over 200 operators in 2017, the material first broke into the key markets.
Since then, many more game makers have decided to release their games on the GAMING1 platform, including Tom Horn, Booming Games and others.
The GAMING1 platform
The extremely adjustable platform is developed using the newest technologies to fit every requirement and unique desire of consumers.
Its key characteristics include flexibility and the capacity to scale as needed, allowing it to handle the integration of a wide range of games with varying performance and system requirements, whether custom-made or third-party releases.
The GAMING1 collection is ideal for the players who love bright and entertaining slots with a lot of winning potential but not too many sophisticated features.
This brand has recognized licenses and works with a number of well-known operators, assuring all the users that they are a reliable and high-quality brand.
They are rapidly ascending the industry's top spots, and they are continuously growing and extending their varied portfolio with outstanding new releases.
Players should definitely keep an eye out for this brand in the present and in the future.