Fruity Affiliates Interview with Jelena Isakov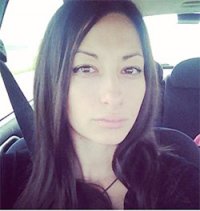 Interview with PR and Affiliate manager Jelena Isakov from
Fruity Affiliates
.
1. Fruity Affiliates launched in 2014 in the casino space which some would say is fairly crowded. Fruity Casa seems to do things a little differently than other casinos and with a name like Fruity Casa is probably not the typical standard online casino name. Tell us why Fruity Casa is not just another online casino and how things are different from the competition?
Yes, both casino and affiliate space is quite much crowded and competitive! The name
Fruity Casa
is not invented by current owners and team, the whole management changed in March 2015, but our CEO liked the name the first time he heard for it. It's kinda exotic, isn't it - house (casa) of fruits. Great thing is that there is a lot of fruity themed games as well. Our look is also in fruity spirit - we're not blindly following modern, flat design trends, but keeping our unique look, which may seem old fashioned to some people. Of course, it's important to always be innovative and go with the times and we're working hard on adding and improving all the necessary things that will make us be able to stand shoulder to shoulder with bigger brands, which are much longer in the industry than us. The thing that I personally like and that made me choose working for Fruity Affiliates and Fruity Casa is that our team is still not so big, but it's very passionate and dedicated, we ALL work like the brand is our own, which actually makes the biggest difference from a big brands and companies. We're offering a lot of everything (softwares, games, languages, payment methods…) to our customers, but above all, treatment of a precious one.
2. For casino affiliates not yet working with Fruity Affiliates, why should they join and what standout features do you have for affiliates or what can they expect from working with your program?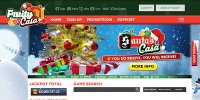 First of all, our team is amazing! :) I wouldn't say that if I don't enjoy working with my colleagues, so no modesty about this. Fruity team consists professionals, who are amusing, friendly and kind people at the same time, therefore collaborating with us is both pleasure and good business. We are one cool fruity family! Second, strictly business, our promotional commission plan is pretty nice: 60% for 1st month of promoting Fruity Casa, 50% for 2nd month and 40% for 3rd month. After that, commission plan is negotiable. In the system, which is powered by Egass, affiliates can easily browse and get everything they need - banners in desired sizes and languages (English, German, Swedish and Norwegian for now), custom landing pages, links for free demo games.. There's no negative carryover, nor fees. Our brand Fruity Casa is growing and improving fast, being approved by important affiliate portals, so newly signed affiliates can only have advantages of giving it a go! Beside all this, we like to award our affiliates time to time, like we did through the whole August and September, giving away Apple watches.
3. How did you get started in online gambling and what do you like about this industry?
Over 4 years ago when I was still studying a law, having plans to become a lawyer one day, I needed another job to be able to continue living on my own. I knew that my friend owned a website about casinos, AskGamblers.com and that was the only info I had about his business, be we agreed that I can try working for him and see how it goes. We had a meeting for a couple of hours, where he explained me main things about the website and my future role - casino bonuses and forum administration. I remember that I couldn't understand casino bonuses in the beginning, especially wagering requirements, but I was thrilled and excited with the job and the site from my first day! Later on, I was entrusted by new duties and responsibilities and my passion was growing every day…It was my new love, which made me almost forget about the law and advocacy. I finished college, but I still see myself in this industry very much. The things that I love the most about this industry are industry people and conferences, where I can meet a lot of them in person. It's always so exciting for me to see dear faces again and I'm always sad when conferences end. Actually, I think I would be happy to be on the conferences at least once a week :D
4. You have experienced both sides of the business on the affiliate side with
AskGamblers.com and now the operator side with FruityCasa, which do you like better?
Both of them have advantages and disadvantages. When you are an affiliate, especially important one, everybody wants to speak with you, work with you, host you and make you happy. I received so many nice Christmas presents and cards, attended so many lovely dinners and events, thanks to working for AskGamblers. I also met a lot of amazing people and make some nice friendships - these people are mostly affiliate managers :) Now is the time to make some nice, business and friendly relationships with affiliates, but so far it seems a bit harder when you're on this side. The ones I work with are really awesome and I still haven't met many of them in person, but the ones I don't know yet and I tried talking to on the conferences, Skype or email, weren't very friendly or chatty. Some affiliates were very ignorant and didn't even reply :D Being an affiliate makes you feel so important and little bit spoiled, but being an affiliate manager makes you feel determined, ready for challenges. The truth is that in both roles you need to work your a** off, just in different ways. I'm currently very happy with this job and role, it's very interesting being "on the other side" after 4 years. Beside that, I secretly always wanted to work for an online casino.
5. Back to business, what does the casino and affiliate program have in store for 2016 and beyond?
One year is a long period in business, because it gives enough time for improvements and new things. I'm proud of what Fruity Casa and Fruity Affiliates did in this year, in a period less than a year, so I'm sure next year is going to be even better! For now, I can reveal a couple of upcoming things and plans: • Developing a VIP program with a Fruity Shop • Adding more languages • Slot tournaments • Adding new and exciting promo tools
6. For affiliates that haven't joined the casino yet, why should they and what can they expect from promoting Fruity Casa?
Because Fruity Casa converts very good :D This is the sentence I've heard so many times, as an affiliate, I couldn't resist not to use it! They can expect same as from joining Fruity Affiliates: skilled and fast replying team and dedicated, friendly affiliate managers, attractive commission plan, any assistance anytime, quality traffic, especially from the UK, Germany, Scandinavia, Canada, Australia - our biggest markets. They can expect trustful and loyal lifetime partnership, followed by mutual growth and success.