Gambling Domains: Casino & Betting domains spring cleaning sale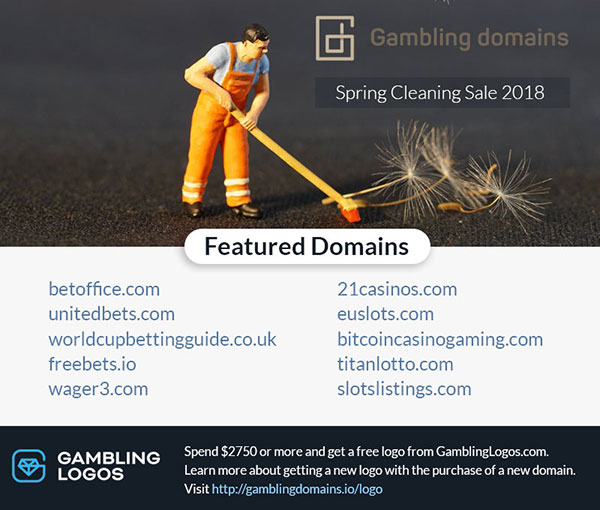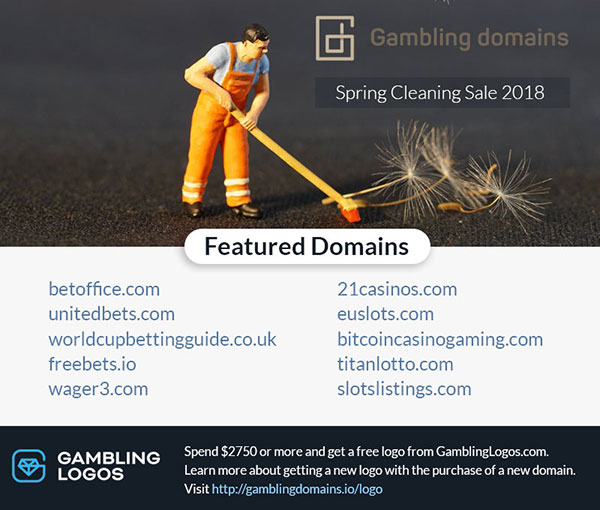 GamblingDomains.io is having a spring cleaning sale selling some of their most sought after domains. The list of domains part of this sale starting at 10 but is now down to 9 after one domain was recently sold. These domains represent the best of the gambling domains portfolio.
The list of domains featured includes betting, casino and lottery domains:
betoffice.com
unitedbets.com [sold]
worldcupbettingguide.co.uk
freebets.io
wager3.com
21casinos.com
euslots.com
bitcoincasinogaming.com
titanlotto.com
Slotslistings.com
To see the status of each domain if they are still available visit gamblingdomains.io spring cleaning sale here.
The domains that get the most interest are betoffice.com, 21casinos.com, euslots.com and freebets.io. The World Cup 2018 is around the corner and worldcupbettingguide.co.uk is ready to go just in time for the World Cup to start.
All domain sales and transactions are processed through Escrow.com which collects funds between negotiating parties and releases when all the terms of a domain transfer are met and handles mediation as well.
Featured domain: Betoffice.com
Betoffice.com is an amazing domain that's been registered since 2001. It would make for a great betting portal or even an online sportsbook. This is the premier betting domain listed on the site and with a new custom logo would be ready to launch as a new project. Don't wait for the SiGMA Startup Pitch to get started on a project like this and pick it up soon before it's gone!
Free Logo with Gambling Logos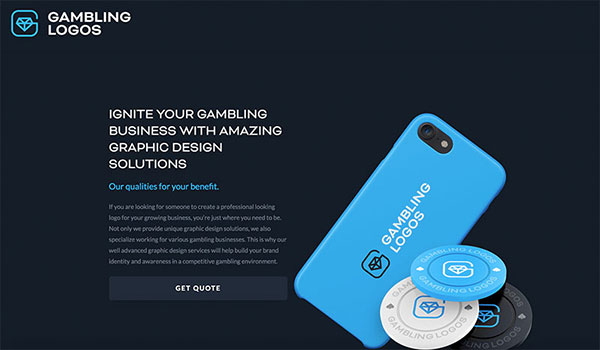 For domains bought totalling over $2750 US will get a free customized logo from GamblingLogos.com which involves 1 design concept. For those that spend over $7750 US on domains, they'll get 3 unique designs for a single logo where you get to pick and develop your gambling logo to match your domain and your new gambling project.
DNPric.es lookup & Domain Valuation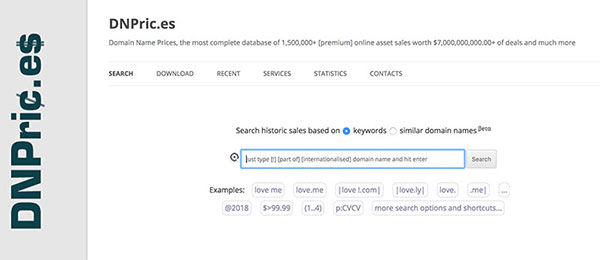 Most of the domain valuations done at gamblingdomains are made with the help of dnprice.es which tracks historical sales of domains by keyword where users can filter by price, date, keywords and phrases. For historical sales of domains containing "bet" you can use their search and get results from here http://dnpric.es/?q=bet
About GamblingDomains.io
Gamblingdomains.io has launched in 2015 and is a site that focuses exclusively on all types of betting domains. The site started off as a hobby project to help sell a few domains but has grown in domain inventory and also through the outreach in brokering domain sales for those looking for help in selling. The gambling categories included are for casino, sportsbetting, poker, bingo and lottery. For enquiries about any domains email [email protected]. Gamblingdomains.io has their own portfolio but also offers gambling domain brokering service where users can list their portfolio including individual domains either with a buy it now (BIN) price or to leave it with one of the brokers at the site.