Gaming Innovation Group secures license in Michigan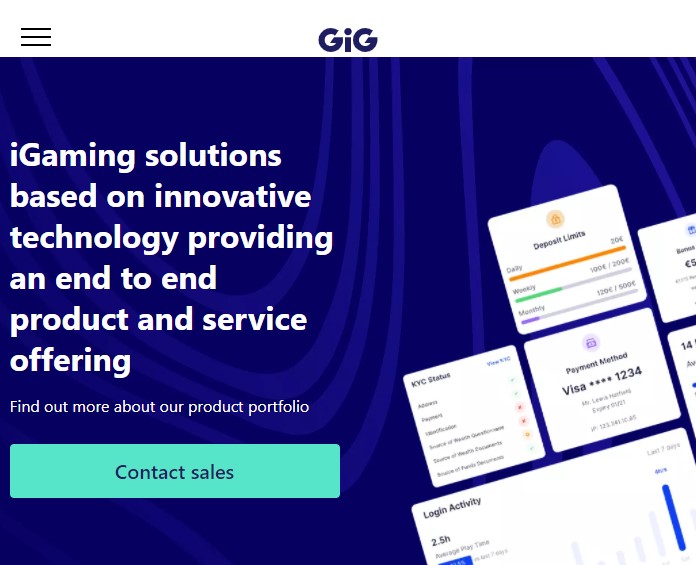 Sports betting technology provider Gaming Innovation Group (GiG) announced on November 23 that it has successfully secured a vendor registration license with the Michigan Gaming Control Board.
Its affiliate website World Sports Network (WSN.com), will be allowed to operate within the state.
Michigan is the tenth US state to authorize GiG's flagship sports site WSN to offer legal sports betting content under state regulations. The Gaming Control Board oversees sports betting activity in Michigan and is tasked to approve or reject registration applications.
WSN is now licensed in ten states where sports betting is legal and regulated. WSN is focused on the sports news coverage, industry statistics, and tools that fans need in order to stay informed.
Managing director of Gaming Innovation Group, Jonas Warrer, said: "We are very happy to add Michigan to the list of states where we can offer legal sports betting content. The Michigan license approval takes us one step further in the ambition of making WSN as one of the go-to sites for any US sports bettor. WSN keeps gaining momentum in the US market and in GiG Media we are excited to see what the future has in store for WSN.com."
GiG specializes in taking land-based operators online for the first time via their tailored omnichannel solution. The GiG Omni approach seamlessly delivers a single wallet, registration and loyalty system, across all retail & online sites, giving players the control and power to choose where they play at their convenience.
The incredible growth of Gaming Innovation Group
After its official opening in 2008, the Malta-based iGaming company has growth immensely in many areas to the point of being named one of the most complete and prolific gaming providers nowadays.
The company has not only made sure to offer a high-quality betting platform where the players can have fun and earn extra money easily, but also launch its own game studio.
The studio has been a complete success as well, having developed top-notch titles that many players around the world are in love with.
What is Gaming Innovation Group trying to get with this license?
The gambling provider is just doing their best to reach and enter new jurisdictions and locations where many players were not able to gamble from in the past.
As a matter of fact, the United States of America has been considered an impossible market for many gambling providers in the past few years.
However, Gaming Innovation Group has been able to enter some of its states by acquiring a legal license, something that not many gambling companies are able to say.
What will the license represent for the players?
The license means freedom for all the parties involved. The acquisition of the license gives the players located in Michigan the opportunity to bet on any of the Gaming Innovation Group brands with ease and comfort.
They do not have to use any VPN or gamble with the constant fear of getting caught by the authorities while investing some real money.
Thanks to the permission that was granted to Gaming Innovation Group, the players can make deposits, wager on top-notch games and withdraw their earnings without issues.
Are the gambling restrictions changing in the United States?
Gambling is now legal in the United States, however there are severe limitations on interstate and internet gambling. Within its borders, each state has the authority and power to regulate or ban the practice of it.
Almost every state, if state-run lotteries are included, may be said to authorize some sort of gambling. Casino-style gambling, on the other hand, is far less common.
The Indian Gaming Regulatory Act of 1988 allows Native American Trust Land to be utilized for games of chance in case an agreement is reached between the State and the Tribal Government.
Nowadays, the only states where casino-like gambling is authorized are Nevada and Louisiana.
Nevada has the city of Las Vegas that is widely known for its gambling culture, while the state of Louisiana is known for its fun parties and carnival.
With that being said, it is difficult to believe that more states will change their views on the possibility of granting a gambling license.
Thankfully, online gambling is still an option for some of those states, including New Jersey, Tennessee and of course, Michigan.
Gaming Innovation Group and the American jurisdiction:
Gaming Innovation Group has never stated its desire to have a retail gambling facility operating within the American territory.
The company is aware that these spaces are not welcomed by the authorities, so requesting the permission to have one on any state would be pretty useless.
Because of that, Gaming Innovation Group has been focused on offering gambling opportunities on the web. Nowadays, the company is able to offer its services in 10 different American states.
It is still unknown whether the gambling provider will be looking to reach another American location, but it is surely a fact that Gaming Innovation Group is set to grow a lot in the country.