GAMING1 launches first live casino ever in Colombia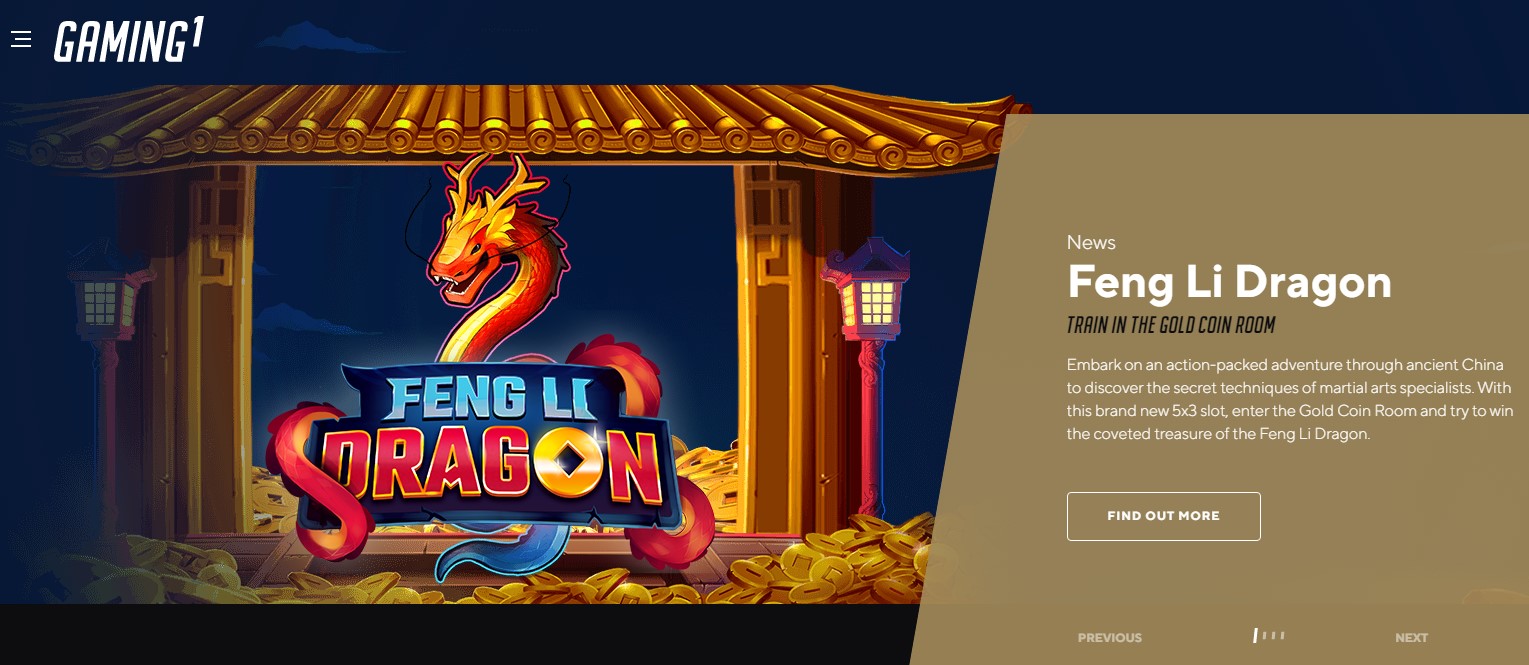 Zamba.co is the online operator brand is the very first platform to open a live casino service in Colombia, revealed by gaming1, a gaming and sports betting partner.
The launch is the result of half a year's development between GAMING1's long-standing live casino partner Evolution, as well as GLI (Gaming Labs International) for the certification and integration process.
Zamba.co is now able to give Colombian players 52 games from the market-leading library of Evolution Gaming, including roulette, blackjack, baccarat, poker, and the studio's iconic games shows, as part of the launch, which is the culmination of half a year of development between Gaming1's live casino partner Evolution Gaming, as well as GLI for the certification and integration process.
COO and co-founder of Gaming1, Sylvian Boniver commented: "I am incredibly proud of the outstanding agility demonstrated by our world-class teams and am of course delighted that we are the first operator to offer the market live casino.
"We've all seen how well the vertical has performed across global markets this year, and with Evolution Gaming's unbeatable content, I'm sure we're going to prove to be a real hit with our Colombian players. My congratulations to everybody involved."
Established three years ago as a joint venture with Vicca Group, Gaming1's Zamba.co was the first online casino to be launched by an international supplier in the jurisdiction and was developed under the framework of Coljuegos, the Colombian regulator.
The landmark delivery of Evolution Gaming content via its Zamba.co brand has again affirmed Gaming1's credentials as one of the world's most established gaming partners across regulated markets.
Dedicated to offering an unmatched gaming experience to its players, Gaming1 currently operates more than 20 online gaming brands with land-based partners in Belgium, Switzerland, Spain, Portugal, France, Serbia, Peru and Colombia.
What the deal means for Colombian players
The deal simply means happiness and a vivid opportunity to star gambling on live casino games that can make them think as if they are actually betting on a retail casino in Las Vegas.
Thanks to this deal, the players will finally be able to enjoy a large collection of live dealer titles that have been known for their amazing graphics, features and earning possibilities.
The popularity of live dealer games
Live dealer games are popular and desired for a wide number of reasons. For starters, they represent the roots of gambling in all its forms.
It is the live dealer games that started off the incredible rise of the gambling industry up until this point.
Nowadays, it is possible to see how there are many types of games, bonuses and many other offers available to the players worldwide. But, the live casino games are still there untouched.
Another reason why this type of games is so loved is the simple fact that the players can show off their skills through them.
They can develop skills and knowledge that can be used to increase their chances of winning, something that, sadly, other types of games do not offer these days.
Evolution Gaming on this partnership
Evolution Gaming is unquestionably one of the most well-known game makers on the iGaming industry while specializing in the creation of live dealer games.
As one of the most prominent live games providers in the world, Evolution Gaming's titles are available on a wide number of online casinos.
Thanks to this interesting deal, Evolution Gaming has been able to add a new name to that long list of online casinos.
The company's major goal is to duplicate real, on-the-ground events in an online setting.
These games place the players right in the middle of the action while also providing them with crystal clear, high-quality video feeds in real time from the comfort of their own homes.
This partnership is set to be a tremendous success for all the parties involved, without any doubts.
Evolution Gaming top titles
Some of those acclaimed games that Evolution Gaming has released are:
Live Casino Hold'em:
This is a very popular live dealer game that has been name one of the best titles to be released ever. The title offers a genuine live experience where you are up against the dealer instead of any other player.
The game begins with you placing your wager. The Ante, Bonus Bet, or Jumbo 7 Jackpot Bet are the three types of bets available.
On a single wager round, you can stake as little as 0.5 or as much as 2,000.
Live Baccarat:
Evolution Gaming's Live Baccarat is a traditional game type that is played in real time from a land-based studio.
Many highly experienced gamblers love this game because of its high-quality graphics, skilled dealers, user-friendly UI and numerous customizable options.
The game rules and card values are similar to any regular baccarat game.
You must guess which hand will win, either player or banker, by scoring as close to 9 as possible, thus users have three betting options: Player, Banker, or Tie.
If the Banker's hand wins, and you bet on it, the payment will be reduced by a 5% fee, making the payout 1:1.
Live Double Ball Roulette:
On Double Ball Roulette, the goal is to guess the number or numbers on which two balls will land.
The numbers from 0 to 36 are shown on the wheel. A gadget releases two balls after the time limit for betting has ended. Although the balls fly in the same direction and at the same pace, one is always ahead of the other.
At the end, each ball lands in one of the wheel's numbered pockets. The balls might actually land in the same pocket or in different pockets