GoWild Casino possibly shutting down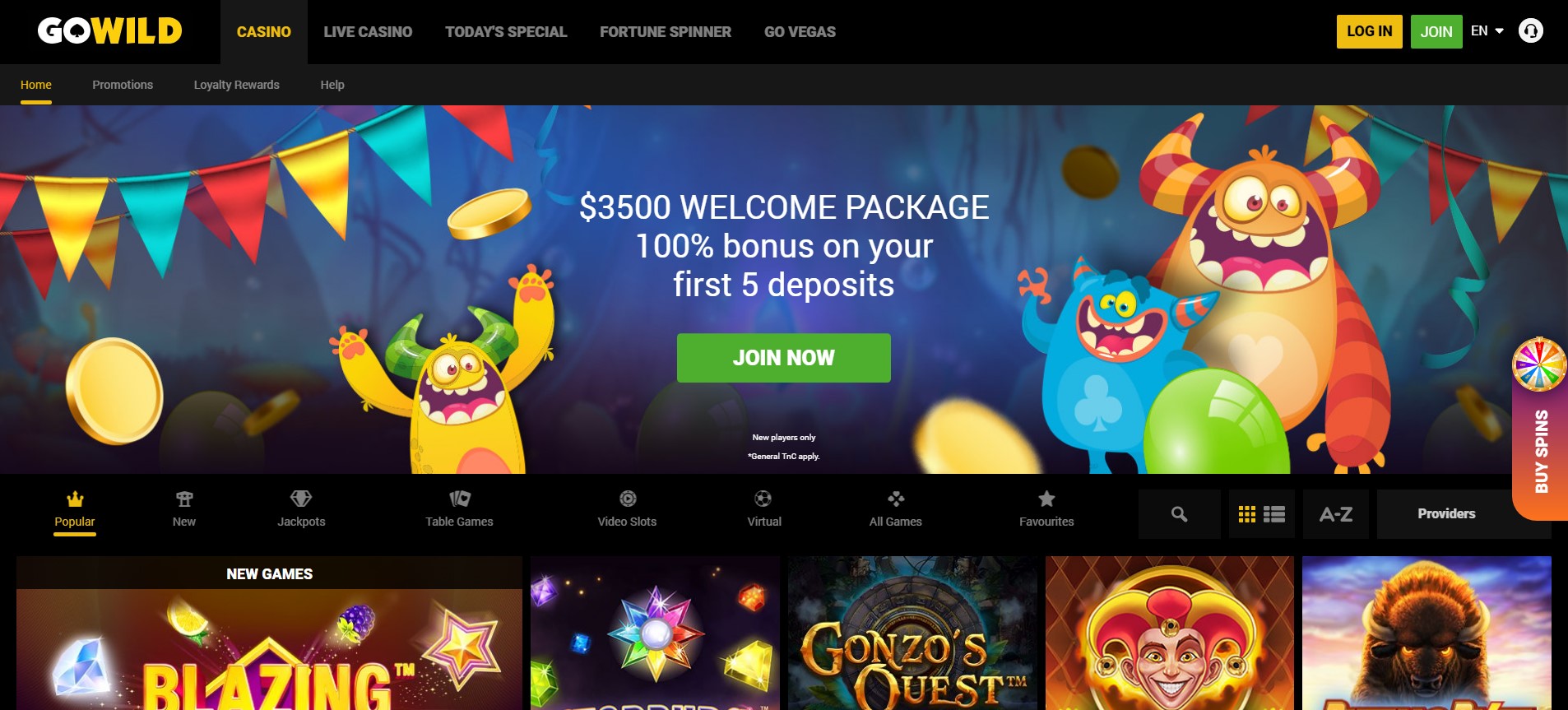 Players across several gambling sites and forums have claimed that they're receiving an email from their affiliate GOWILD program that they will cease operations on December 31.
"After 12 years of successful operations, we have made a strategic decision to shut down GOWILD operations, effective as of December 31, 2020" the statement goes on.
"A skeleton team remains in place to ensure that business runs smoothly through the end of the year".
GOWILD claims in their email that they "will continue to honor past deals" until the aforementioned date where no commissions will be paid anymore right after the turn of the new year.
Players, however, will continue to be able to withdraw commissions until the end of January of 2021
GoWild Casino was established in 2008, it's the flagship brand of GoWild Malta Ltd, which in turn owns Wild Jackpots Casino. The company is licensed under Malta Gaming Authority laws and regulations, making sure that it provides the best environment for players. However, several claims from users led to the discovery of predatory terms and conditions and banking practices that got the platform blacklisted from review sites and forums.
As of now, no information can be found on their webpage about a possible closure or cease of services or shutdowns of their affiliate program.
Was it a good decision to make?
After the announcement of Gowild Casino shutting down, many players and iGaming experts have been asking themselves if it were a good decision, or it was a bit rushed.
At the end, most players that found out about the online casino shutting down considered it good news.
They think that the betting site was fraudulent in many ways, so it was better to close it down and prevent other players from making the mistake of joining the platform.
Several iGaming pundits agree with the players, too. They believe that if the platform kept on operating, it would have gotten sued in multiple opportunities, causing it to lose a big amount of money.
What malicious actions was GoWild Casino involved in?
As of this moment, it is known that most of the fraudulent actions committed by GoWild Casino involved suspicious terms and conditions as well as problems with the banking services available on it.
When it comes to the terms and conditions, many players stated that they were ambiguous, while others state that they were unable to earn high amounts of money due to the incredibly low limits imposed by the online casino.
Most of them considered the site to be a total fraud, since they were never able to earn the amount of money they deserved.
Some of them complained with the customer service agents about the situation with the winnings and none of them answered them or solved their problems. On the other hand, the issue with the banking platforms is even more scandalous.
That is because many players lost their funds while making deposits and requesting withdrawals. According to them, they contacted the banking platforms, and they were told that the transactions were indeed processed successfully.
But, the truth is, the funds never got to any of their accounts, meaning that GoWild Casino was involved in some serious fraudulent transactions.
Is GoWild Malta Ltd closing down as well?
GoWild Malta Ltd is the owner of GoWild Casino. As of this moment, the company has not stated the possibility of shutting down their operations.
Many players feel uneasy about the situation since they believe that the fraudulent actions committed on GoWild Casino could be happening on all the other brands owned by GoWild Malta Ltd.
To answer these speculations, GoWild Malta Ltd informed the iGaming community that the company was not operating the transactions or terms and conditions that GoWild Casino abode by.
The company claimed that they are not to blame for the malicious intentions and activities that were taking place on the online casino
In addition to that, the betting firm stated that none of their other brands operate in the same way as GoWild Casino, so there is nothing to worry about.
What can be expected for the affiliate program?
Since the brand is shutting down its operations, most likely, the affiliate program in charge of promoting it while close down as well. The official announcement has not been made, but surely, it would be the most expected scenario.
Therefore, if you are an affiliate on that particular platform, it is advised to start searching for a different site that allows you to monetize the traffic of your site.
There are many of them available nowadays, so you can start navigating through all of them to see which ones satisfy your desires and needs.
Is GoWild Malta Ltd going to suffer some repercussions for the actions done on its online casino in the future?
In the meantime, it is certainly hard to tell if it will be the case or not. The reputation is definitely lower than ever before, so the betting company would have to start making amends and improve that reputation that has been built over the course of its existence.